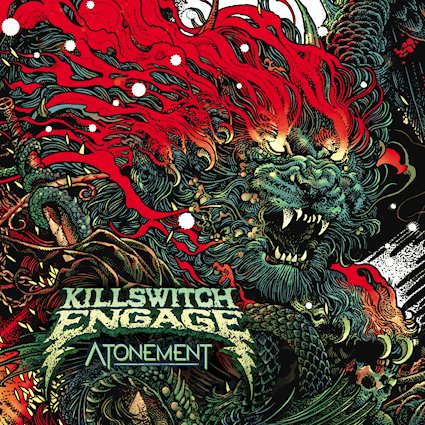 Though I've been a Killswitch Engage fan forever and a day. I have some opinions on this album.  This is the follow up to 2016's Incarnate and 2013's Disarm the Descent. This also marks the third album since the return of founding vocalist Jesse Leach.  For those that hate to see a band change, this is the album and band for you. They grow for sure, but yet remain consistent in their rhythms, clean and scream vocals.  In my opinion that doesn't equal to a tired and boring album. This album kills it! 

Unleashed is the first and I Am Broken Too is the second releases and videos from Atonement.  Thus far each has racked up over 1 million views separately. That should be an indication of what to expect on this release.  In addition, the stand out tracks for me are Know Your Enemy and also Take Control. Two vastly different styles of song within the style of Killswitch Engage.  Both delivering a hammerfist of metal! That's a tough call as the entire album is killer.

Ranging from blast style beats to the most headbanging slowest riffs you can hear. Imagine seeing someone headbanging in front of a strobe light. If that isn't trippy enough, I don't know what is. Add on top of that killer arpeggio guitar lines and rich vocal harmonies. These guys put a lot of work into this album and it shows.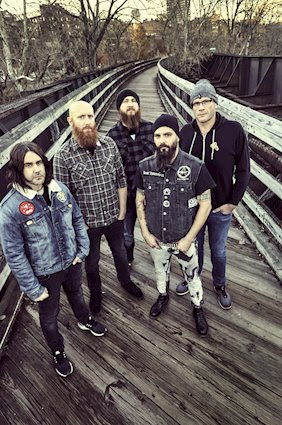 Atonement marks the eighth full-length release for the band and first on Metal Blade records of which I am a huge fan of all the music they support.  Killswitch Engage is: Adam Dutkiewicz (guitar, production), Joel Stroetzel (guitar), Mike D'Antonio (bass), Justin Foley (drums), and Jesse Leach (vocals).

At the end of the day I give this five pairs of metal horns in the air.  I have it in constant rotation. I am not sponsored by the band or record company at all, but you should consider visiting KSE page on Metal Blade Records and purchasing pre-orders of the new release and bundles with other merch.  That's how strongly I feel about this release. You can pick up your copy on 8/16/19 via Metal Blade Records.