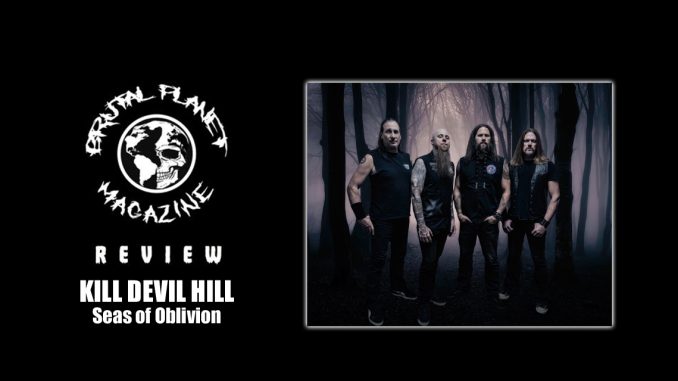 Kill Devil Hill is something of a supergroup. The original lineup featured Vinny Appice and Pantera's Rex Brown. Founding member Mark Zavon is no stranger to working with legendary bands himself, having toured with Stephen Pearcy of Ratt and worked closely with several other rock legends.
The band draws it's name from a part of North Carolina where pirates were rumored to hide their plundered treasures – particularly rum which which was "deemed strong enough to kill the devil". So aside from just being a very cool name Kill Devil Hill also has a deep historical context.
Kill Devil Hill's current line up features former Type O Negative drummer Johnny Kelly on drums and original Five Finger Death Punch bassist Matt Snell along with guitarist Mark Zavon and lead vocalist Dewey Bragg. On their third album "Seas of Oblivion" KDH bring together a wealth of material, encompassing a variety of dynamics within the genres of hard rock and metal.
The first track "The Bitter End" draws you in with a slow, mysterious sounding groove. It has a very Alice In Chains feel. From Bragg's vocal stylings to the eerie guitar riff the song is dark, melodic and heavy. "You Can't Kill Me California" takes up the energy level a few notches and showcases Bragg's vocal versatility pairing melodic vocals with some abrasive screaming.
"Undertow" and "Stranger Than Fiction" continue to impress the listener with thick and heavy grooves that both stand on their own. Zavon's guitar work is absolutely the centerpiece of a track like "Stranger Than Fiction" the gigantic, dirty and heavy grooves he brings to the table coupled with Bragg's confident and soaring vocal lines make this song one of the early standouts on the track list.
One of the slower tracks on the album "Solitude" features a clean guitar part, a vocal pattern and synth that is vaguely reminiscent of something The Doors might do. It also has a very "pirate" feel – like the type of groove you might come up with while sailing on the open seas and drinking rum.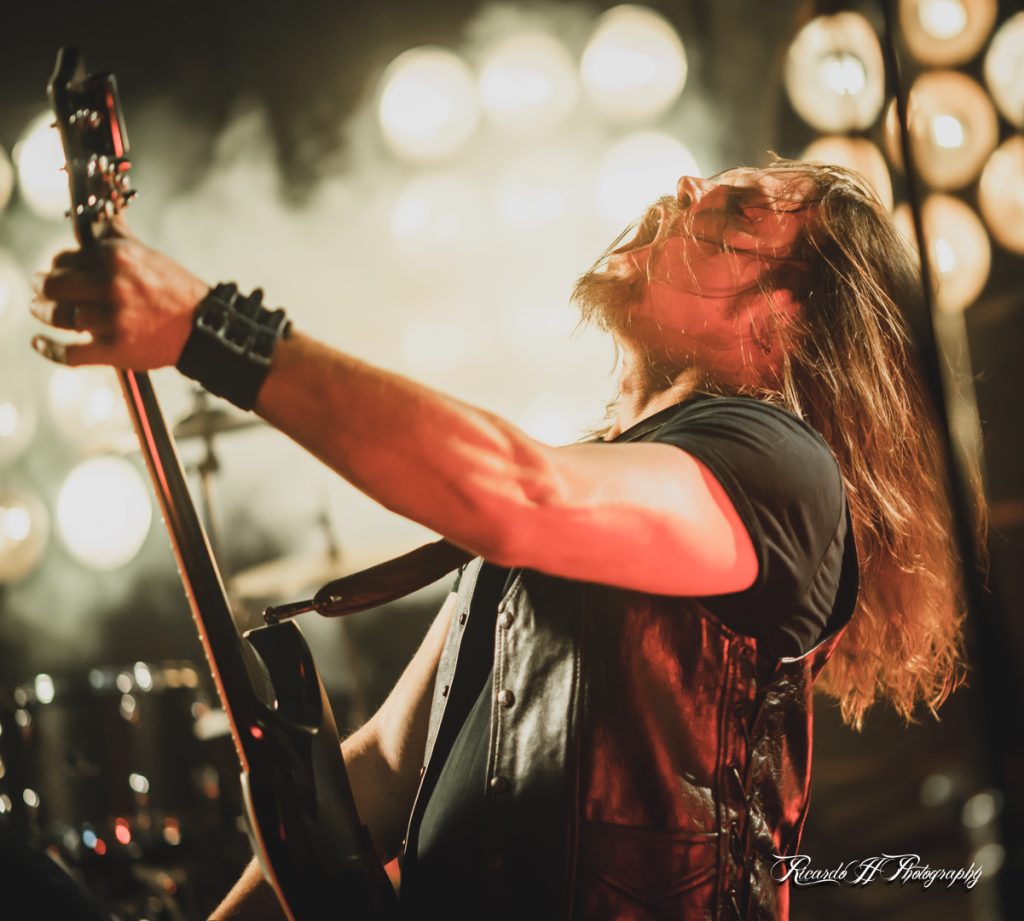 "Seize the Day" and the title track "Seas of Oblivion" dive head first back into the heavy, groove oriented material that define Kill Devil Hill's sound. I would use early "Facelift" era Alice In Chains to describe the feel of a song like "Playing with Fire" but only as a point of reference. Zavon and company are very good at getting that dark and ethereal sound that very few bands outside of Alice In Chains have been able to capture.
The track "Pharmaceutical Sunshine" has subject matter and lyrics that are very relevant to the events of the past few years and "From the Ashes" has all the gusto of an 80's power ballad while also managing to sound like something you would hear on the radio in 2023.
The guitar riff on "Eye of the Storm" is definitely another one of the stand outs on this record for my money. Johnny Kelly's rock solid drumming comes through strongly on this track as well. He has such a huge sound and gives all of these tracks a natural groove and level of precision that few other rock drummers could provide.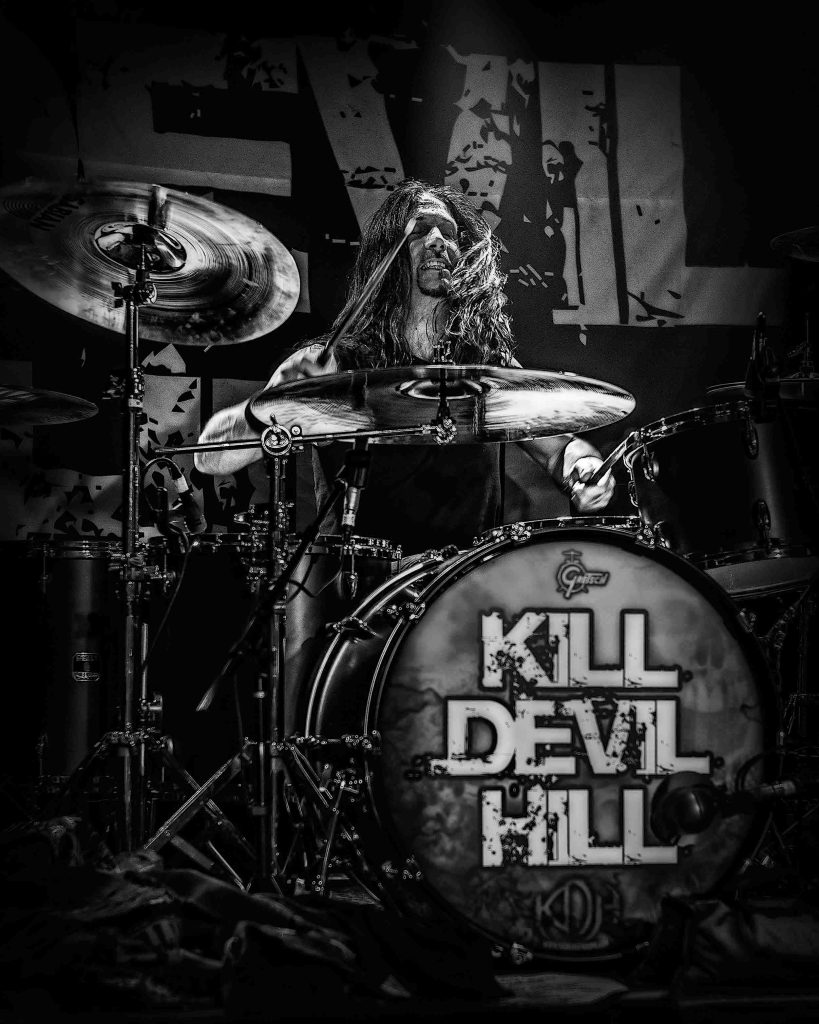 "Devil in the Deep Blue Sea" has a hook that stuck in my head while "Darkest Days" has one of the nastiest guitar riffs on the album and a very cool melodic break. Later in the track listing there are songs like "Before the Devil Knows" with that dark and brooding vibe and "Blood in the Water", which was the first single from the album. It has one of the more energetic and heavy riffs – as well as one of the more memorable chorus' on the album.
Seas of Oblivion by Kill Devil Hill is all killer – no filler. An album jam packed from front to back with high quality, guitar driven, melodic yet heavy rock music. Every member of this band is a seasoned professional and their combined efforts have created a batch of songs that fans of heavy music need to hear.
Kill Devil Hill – Seas of Oblivion is available everywhere on Sept. 20th 2023.