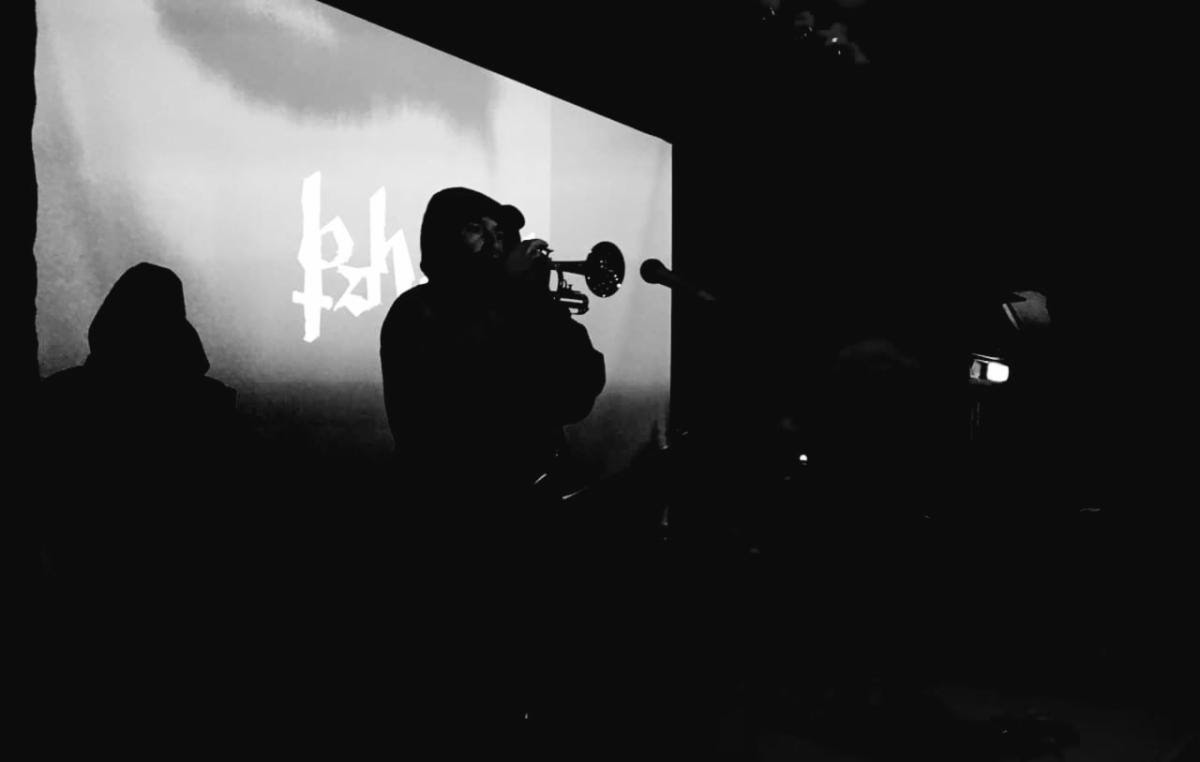 Birmingham, UK-based industrial metal duo KHOST prepares for the release of their demoralizing new album, Buried Steel, set to be issued in March through Cold Spring. With the album a month from release, a new video for the track "Blood Gutters 6x4x1" has been unveiled through an exclusive premiere hosted by Decibel Magazine.
Guests on KHOST's Buried Steel include Stephen Mallinder (Cabaret Voltaire, Wrangler), Syan, Eugene Robinson (Oxbow), Manuel Liebeskind, Daniel Buess (16-17, MIR), and Stephen Ah Burroughs (Tunnels Of Ah, ex-Head Of David). The album is completed with artwork contributions from Talitha Bell, and Craig Earp.
KHOSTdescribes "Blood Gutters 6x4x1" and Buried Steel as a whole, "The sound of the gravitational downthrust of innumerable towers, granite pylons of guitar, and cavernous steel bunker percussion. Vertical mausoleums littering where we should live, built in haste by crooks now forgotten, driven by greed. Inside, inhabitants exist by day, completely unaware they are already dead or just a fragment of a dream and will in time be forgotten, buried as nature over time reclaims what once was stolen. Corrosive toxins are discharged and quickly evaporate, leaving behind rainbow, filthy machine spillages."
Decibel writes with their premiere of the "Blood Gutters 6x4x1" video, "Industrial noisemakers KHOST look to the darker side of life with their new album, Buried Steel. Arriving a few years after 2017's Governance, Buried Steel is a meaner, darker, heavier album. All you have to do is listen to 'Blood Gutters 6x4x1,' streaming below, with its mechanical-sounding drums, thick noise and growled vocals, to hear the evolution."
See KHOST's "Blood Gutters 6x4x1" at Decibel Magazine RIGHT HERE.
Cold Spring will release
Buried Steel
on Friday, March 13th. Preorders are available at the label webshop
HERE
and Bandcamp where "We Will Win," "Intravener," and "Blood Gutters 6x4x1" are playing
HERE
.
KHOST will also perform at several European festivals throughout the summer. Watch for additional audio and video samples from the record and other news and dates to follow in the bleak weeks ahead.
KHOST is comprised of Andy Swan (Final, Iroha) and Damian B (carthage, Techno Animal, Deathless). The follow-up to their2017-released Governance album, Buried Steel delivers themes and sonics ranging from granite and impassive to dreamlike and somnambulistic. The recording of Buried Steel was plagued with unexplained events including a studio fire which destroyed the masters of some songs. Several tracks on the album had to be pieced together from burnt fragments of tape and recovered segments of damaged hard drives. From this point, the dynamics of some of the songs were altered, shifting their eventual outcome, particularly the tone of ambient work on Buried Steel.