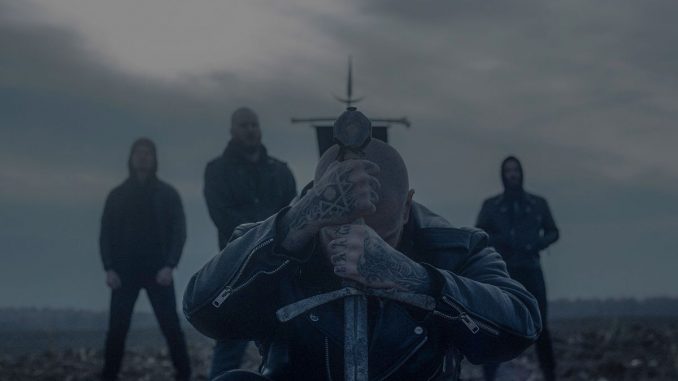 Belarusian black metal entity KHANDRA will be releasing the new full-length, 'All Occupied by Sole Death,' via Season of Mist Underground Activists tomorrow, May 28! The band is now streaming the record in its entirety ahead of tomorrow's release. Listen at THIS LOCATION.


'All Occupied by Sole Death' is available for pre-orders at the Season of Mist shop

HERE

.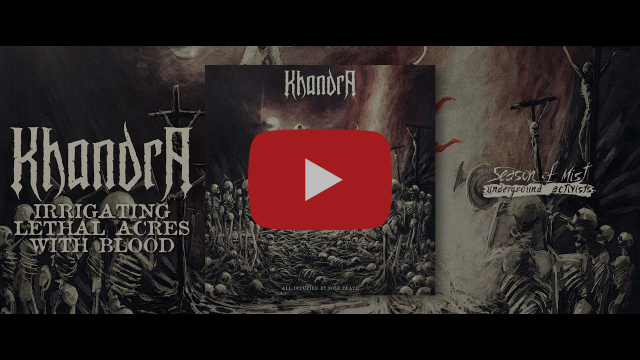 KHANDRA – 'All Occupied by Sole Death' (Full Album Stream) 2021
The cover artwork was made by Chris Kiesling (Misantropic Art) and can be found below along with the tracklist.
"The only horrible thing in the world is ennui… That is the one sin for which there is no forgiveness." – Oscar Wilde
Shrouded in a veil of mystery and death, Belarusian black metal entity KHANDRA are unleashing their debut full-length upon mankind. Characterized by aggressive dissonance and a haunting atmosphere, the band's new assault recalls the black metal sound coined by bands such as MGŁA and BLAZE OF PERDITION.
KHANDRA's first revelations were unveiled in October 2017 under the banner 'All is of no avail,' which subsequently merged with its successor 'There's no division outside existence' in October 2018.

"Khandra" [xɐnˈdra] is a term that describes the feeling of crippling listlessness or melancholy that takes one over when in a state of boredom. However, the band's overarching concept challenges this notion of ennui, attempting to exceed the limits of the imagination, utilizing music as a vessel of expression that has no emotional or logical confines.
Genre: Black metal
Artwork: Chris Kiesling (Misantropic Art)

Recording studio: Cavum Atrum Studio
Producer / sound engineer: Dmitry Romanovsky
Mixing and mastering: Studio Forz, Dmitry Haladko
Line-up:
Uladzimir B: vocals
Dmitry R: guitars
Pavel V: drums
Anton S: bass
Press contact:
EU/world – laetitia@season-of-mist.com
US – katy@season-of-mist.com

Press kit: https://presskit.season-of-mist.com/Khandra/
Login: presskit
Password: Presskitofmist
Links:
https://www.facebook.com/khandraofficial/
https://khandra.bandcamp.com/
Pre-orders: https://redirect.season-of-mist.com/khandra-sole-death
For more on KHANDRA, visit the band's FACEBOOK and BANDCAMP.