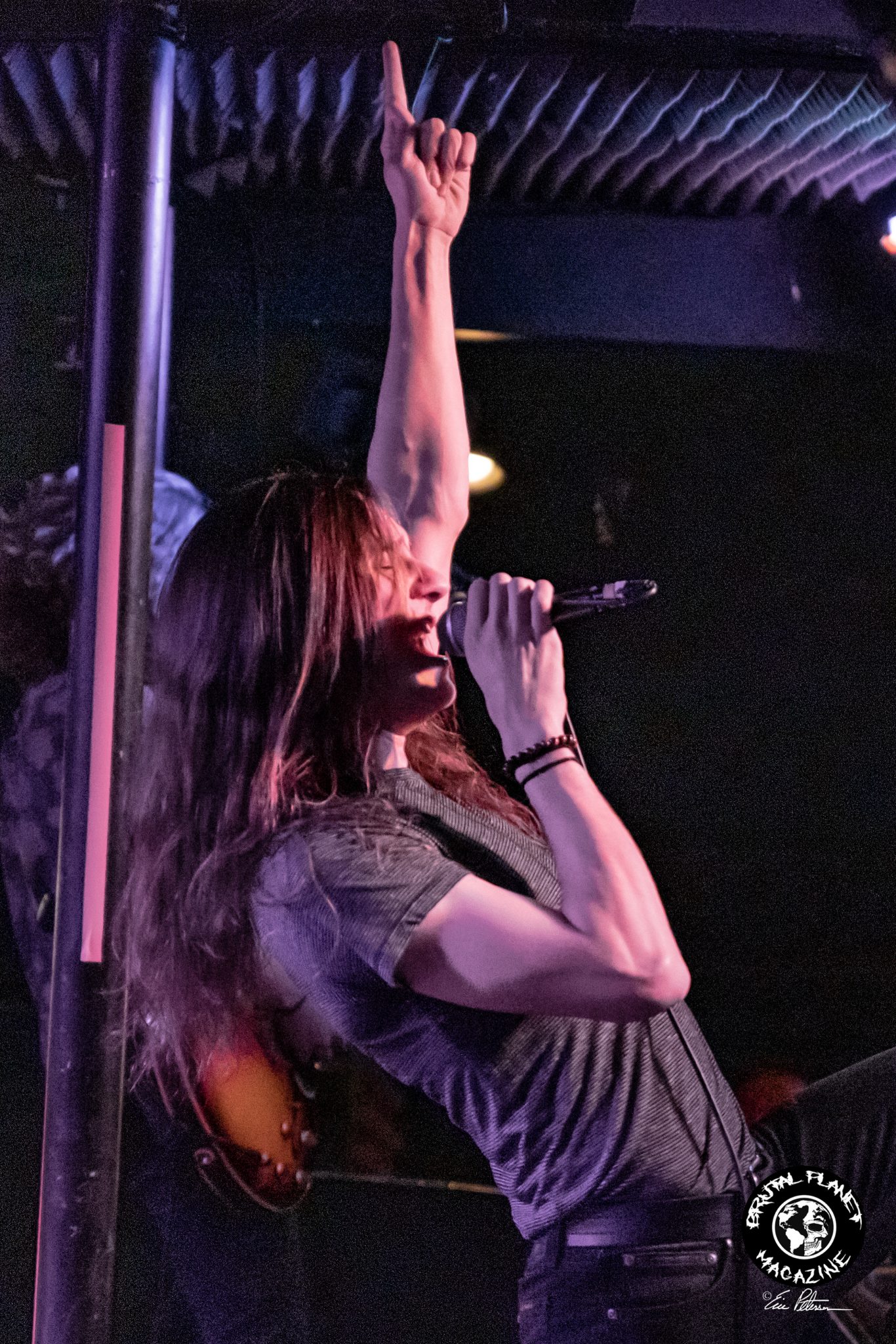 Friday nights in Salt Lake City, Utah can be quite fun. We typically have a great music scene during the weekends. I love when the weather starts to change and you can feel summer just around the corner. It was just one of those evenings where the sun mixed with the cool air gave you some kind of hidden butterflies in your belly. You don't know why, but it's there and something special is going to happen. Something special did happen on Friday, May 3rd, 2019 at the Royal.
Joyous Wolf, a Southern California rock band formed in 2014 recently signed to Roadrunner of Atlantic records is about to take stage on this beautiful spring evening. Joyous Wolf who I would probably say sounds like a harder version of the Black Crowes consists of vocalist, Nick Reese, guitarist, Blake Allard, bassist, Greg Braccio and drummer, Robert Sodaro.
I was very excited to see this show. I had heard stories about this band ranging from intense energy on stage, to amazing rock and roll stunts; like the one time Nick climbed the stage scaffolding 6 stories in the air while still singing. This ultimately had them booted from the Las Rageous festival. Now if that's not Rock and Roll, then I don't know what is.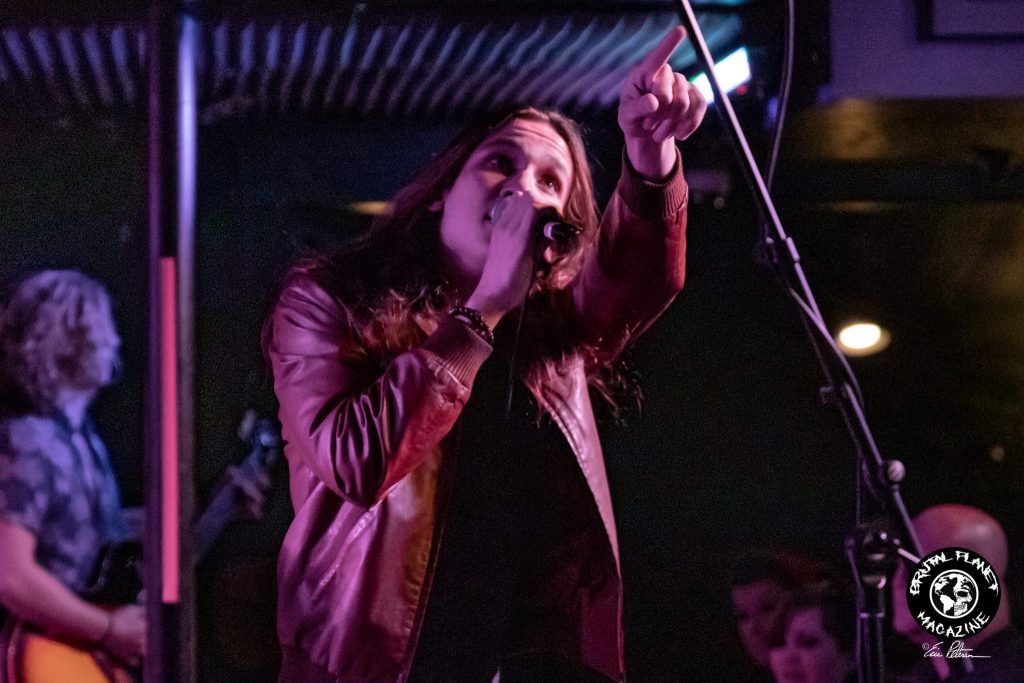 Joyous Wolf takes stage and warms up the crowd with, "Undesired." This song is very powerful and the lyrics hit close to home for many people. Nick is full of energy doing his amazing and crazy dance non-stop; all while not missing a beat and still able to belt out the words with incredible force.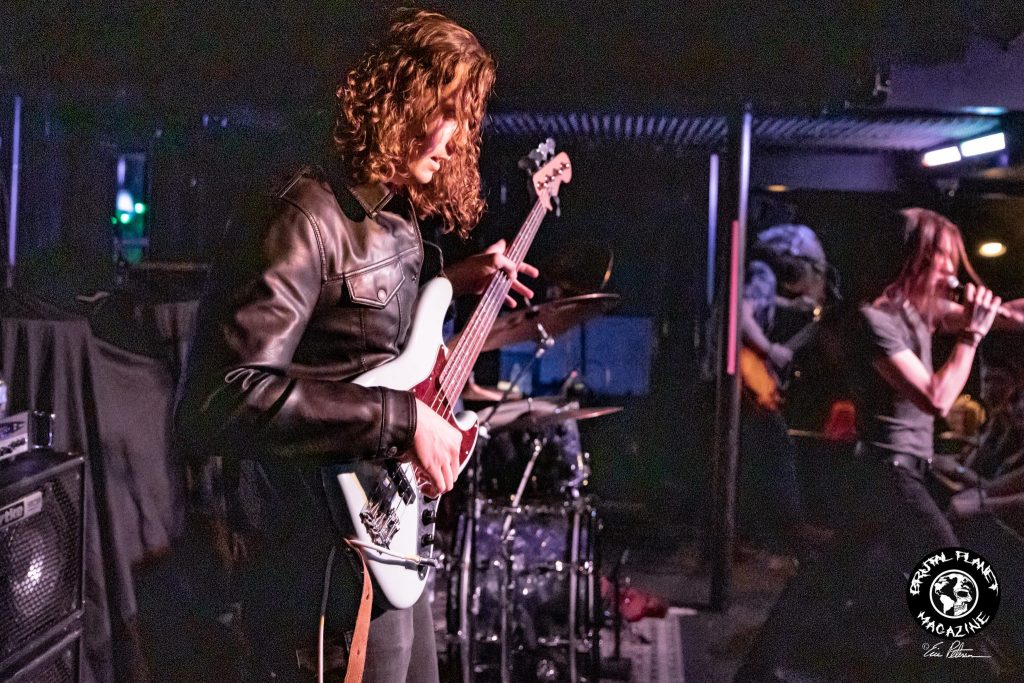 The crowd was really getting into Joyous Wolf at this point. Everybody was dancing; it was incredible the power this amazing 4 piece had over the whole club. After a few crowd warm-ups they go into "Holy Driver." I heard this song is about a dream Nick once had and he performed his part like he was reliving every moment of it. The way he moves on stage injects his passion into what he's singing. I even thought I overheard somebody say during the show that, "Nick Reese is the reincarnation of Jim Morrison."
Blake's guitars were definitely on point. Yes, they were mixed hot, but they did not drown out any other instrument. His solos cut through the mix so well that they did not warrant the question, can you hear me now?
Overall I was very pleased with seeing Joyous Wolf live. I don't think I'll miss another of their shows from now on. They end the show with, "Quiet Heart" and in Nick's theatrical fashion, he climbed up to the top balcony and then hung off the lighting bar before jumping off to land on a table below and dancing his way back on to stage. Pure Rock and Roll! If you ever get a chance to go see Joyous Wolf I highly suggest it.
Joyous Wolf set list:
Undesired
Place in Time
Holy Driver
Had Enough
Said Too Much
Slow Hand
The Mechanic
Mother Rebel
Quiet Heart
Click here for more tour dates.