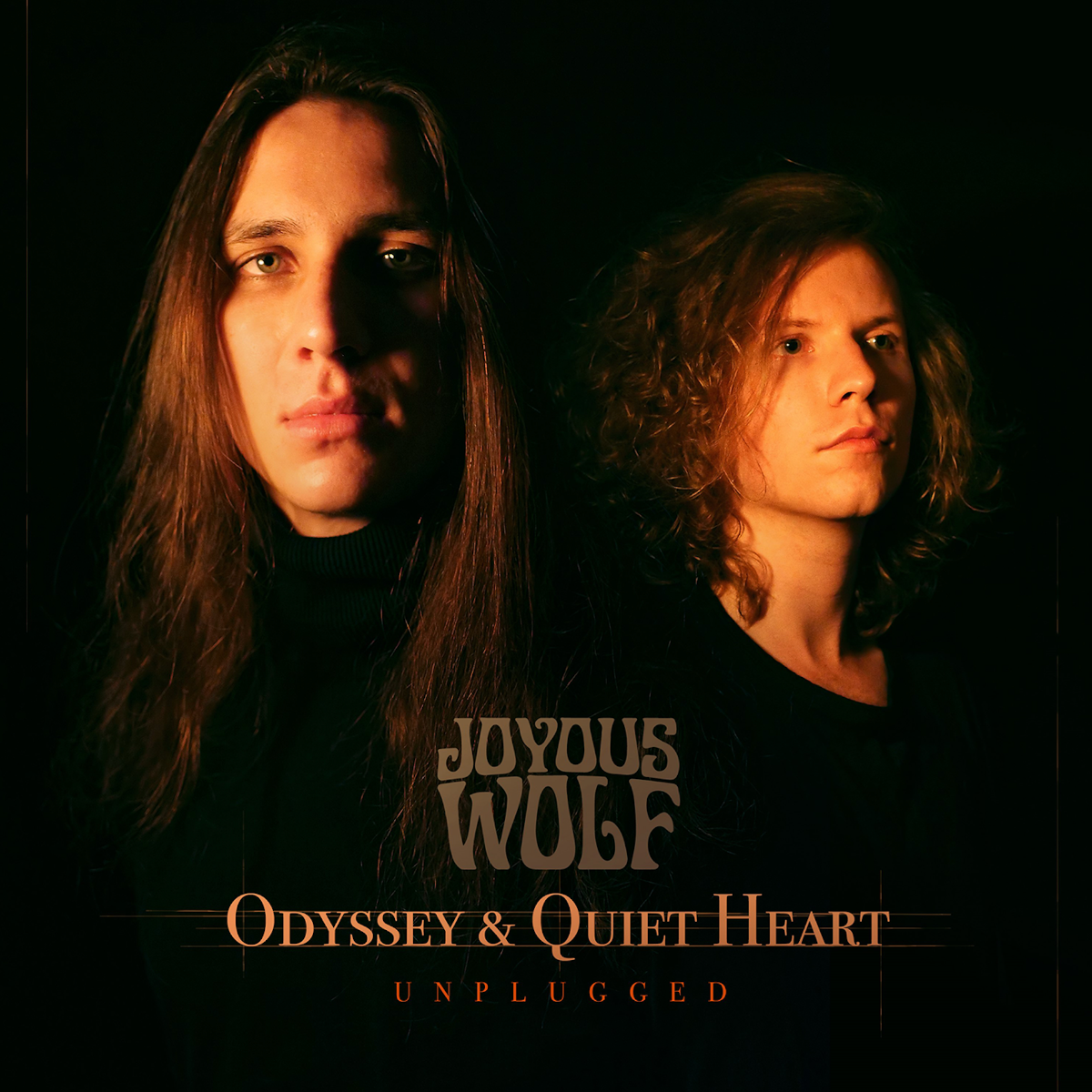 Southern California rock quartet JOYOUS WOLF, once described by the Los Angeles Times as a "mix of rugged grunge and blues," are showing off their contemplative side with two acoustic tracks featuring stripped down versions of fan-favorites.
The live and unplugged versions of "Odyssey" and "Quiet Heart" are available via Roadrunner Records here.
"I think we show a different emotional aspect with these renditions," the band says. "It was a great release of stress to get out and do something during the early pandemic days."
Joyous Wolf — Nick Reese (vocals), Blake Allard (guitar), Greg Braccio (bass), and Robert Sodaro (drums) — are known for their rowdy and wild electric performances, lacing every note, chord, and riff with equal parts blood, sweat, and tears. With this release, the group shows off its softer — but equally as powerful — side.
Watch the performance video for "Odyssey" here.
Watch the performance video for "Quiet Heart" here.
Earlier this year, Joyous Wolf released the four-song Mother Rebel EP, which is available here. The live performance video of "Mother Rebel" was filmed during the same studio sessions in which the EP audio was recorded. The visuals are trippy while the clip crackles with the band's signature live intensity. It will make viewers feel as if they were front row center at a Joyous Wolf show. Watch it here.
The band also premiered "Odyssey" at American Songwriter. Watch it here and here.
ABOUT JOYOUS WOLF:
Joyous Wolf formed in Orange County, California in 2014. With humble beginnings, playing any venue that would have them, Joyous Wolf have created their own hybrid of hard driving rock 'n' roll, soul, blues, and alternative music. Heavily influenced by artists spanning not only various genres, but literally decades of music, their electric live performances would take them from the clubs of the Sunset Strip to international tours, earning them a recording deal with Roadrunner Records in 2018. The quartet has shown to be a force both on and off stage, having released their critically acclaimed debut EP Place In Time on Roadrunner in 2019, which led to subsequent tours supporting rock icons such as Slash and Deep Purple. The single "Odyssey" arrived in June 2020 and was followed by the four-song Mother Rebel EP, the title track of which has received airplay on KLOS, and a two-song unplugged release featuring "Odyssey" and "Quiet Heart."