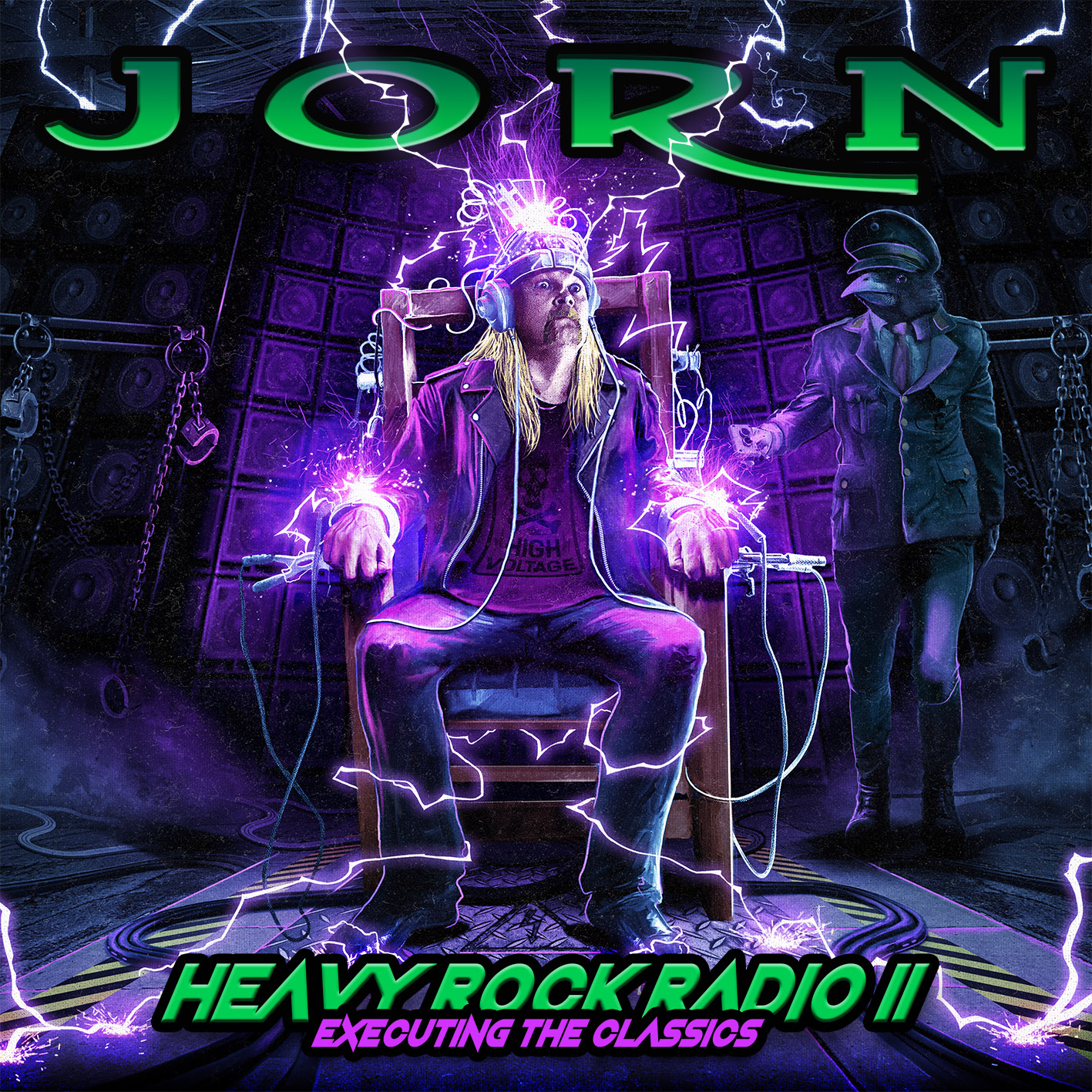 2020 has only just begun and already we are being showered with gifts of amazing albums. One of the best voices in metal, Jorn is about to release Heavy Rock Radio II – Executing The Classics. If you have read my reviews, whether they be albums or concerts, you know I am a huge fan of Jorn. I was originally introduced to Jorn when I discovered Avantasia back in 2006. It was at that moment that I knew I had a lot of catching up to do. I am all caught up now and Jorn is on regular rotation in my life in one incarnation or another.
When not recording original material, Jorn has a way of taking songs you may have never heard and resurrecting them. The first song on Heavy Rock Radio II is "Lonely Nights" originally recorded by Bryan Adams. Hindsight being 20/20, I knew this song was going to be on the next Jorn album. In 2019 I interviewed Jorn while he was on the Avantasia tour. He talked about some classic songs he was working on remaking and mentioned this song. After the interview I went and listened to the song and then got distracted with something else. The song is heavy and Jorn gives it the justice it deserves. A quick listen to the original and you will see why he chose this one to be on his album.
The fun of Heavy Rock Radio II is listening to Jorn's version of the song and then finding the original. Some of the songs you can't help but wonder what he saw in the song to think he could make it turn out the way it does. One of those songs is a Russ Ballard song called "Winning" which was also recorded by Santana in 1980. I listened to Jorn belt out the lyrics and then listened to the original. The Russ Ballard original sounds so petite, but Jorn finds a way to make it larger than life.
The song that will blow you away is Peter Gabriel's "The Rhythm of the Heat." From the first riffs of the guitar, it is apparent this is not what you were expecting. Jorn adds towering vocals, giving it an original sound. That being said, it is the guitar work in this song that makes it remarkable. The heavy guitar that ripples through the chorus will enter your ears creating musical ecstasy.
Of course, there are songs that you know Jorn is going to nail like Deep Purple's "Bad Attitude" and Dio's "Mystery." Then you hear "New York Minute" originally done by Don Henley, and Jorn turns a simple ballad into a metal power ballade.
Jorn says: "The most important thing was to treat these songs with respect towards the original versions, my goal was always to think that the original artist would be honored and find my version relevant. At the same time my intention was never to try to compete with the original song and artist but, make it a strong alternative version to enjoy."
What Jorn has done is not only respectful but genius. I am going to challenge everyone who reads this review to listen to Heavy Rock Radio II once all the way through, then go check out each song's original and then pair them with Jorn's version. Going out on a limb, I will say that Jorn's Heavy Rock Radio II will be in my top ten albums of 2020. I enjoy it that much. Pick up Jorn's Heavy Rock Radio II – Executing The Classics January 24, 2020 via Frontier Records.