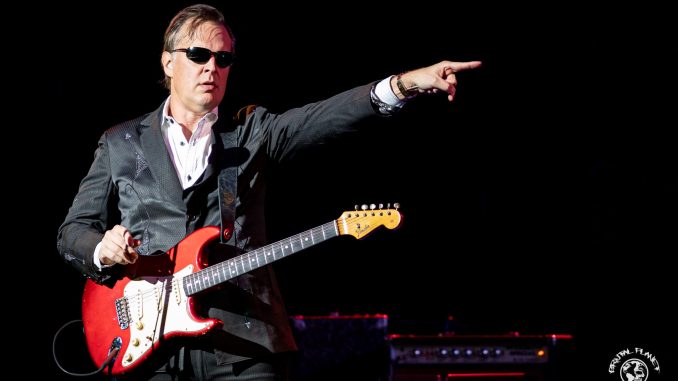 I've always enjoyed heavier music and have seen a lot of hard rock and metal bands live. I do occasionally listen to other genres and enjoy going to a few other live shows throughout the year. A friend of mine is really into Joe Bonamassa and introduced me to him a few years ago. I had heard of him before but never gave him a chance. However, when I finally checked him out, I kicked myself for not getting into his music sooner! I found him to be one of the most incredible guitarists I have ever heard. Joe has talent and soul– two things the current music industry desperately needs. When I found out Joe was bringing his act to the Orpheum Theater in Minneapolis for two shows this fall, I jumped at the chance to go see him. Last Friday, November 11, I had the privilege of seeing Joe Bonamassa live for the first time and it was one of the best shows I have ever seen.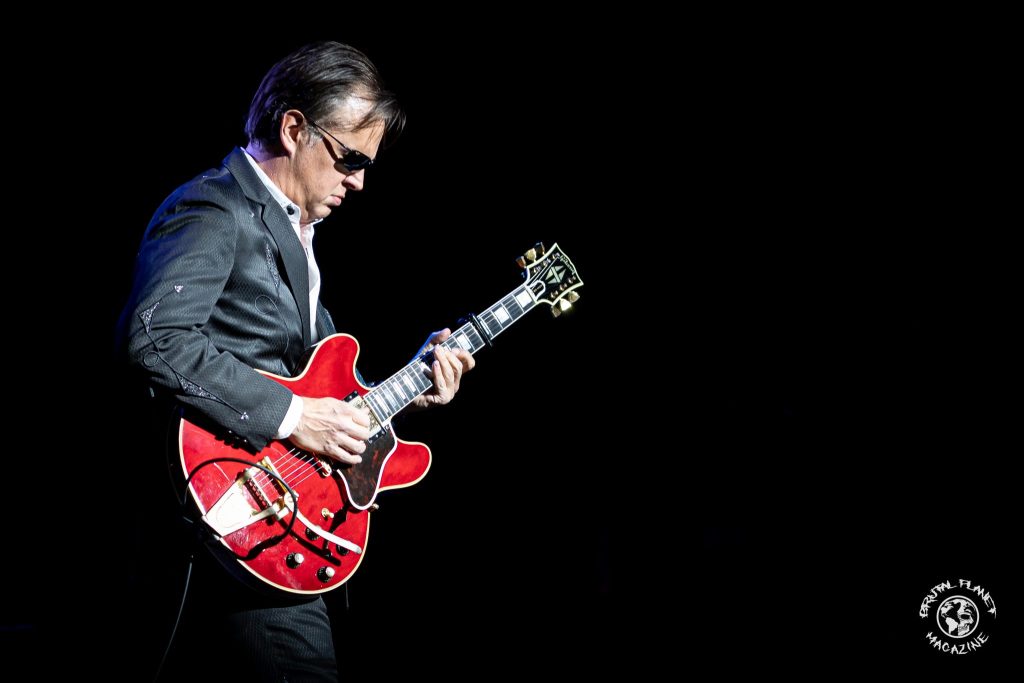 One thing I found unique about Joe, (and really like about him as well), was that he doesn't have any opening acts. He starts his performance at eight o clock and is done around ten. He also puts on one heck of a show. The lights dimmed and Tom Petty's 1981 hit, "The Waiting," played over the speakers while we all waited with eager anticipation. As the song came to a close, the band took their positions on stage. Joe, donning his trademark suit and shades, was equipped with his red Epiphone and erupted into one of my favorite songs, "Evil Mama." The band then transitioned into the sultry "Dust Bowl" and many in the crowd cheered as Joe delivered the bluesy solo. The band picked up the tempo once more when they played their third song, "Love Ain't a Love Song" and many sang along.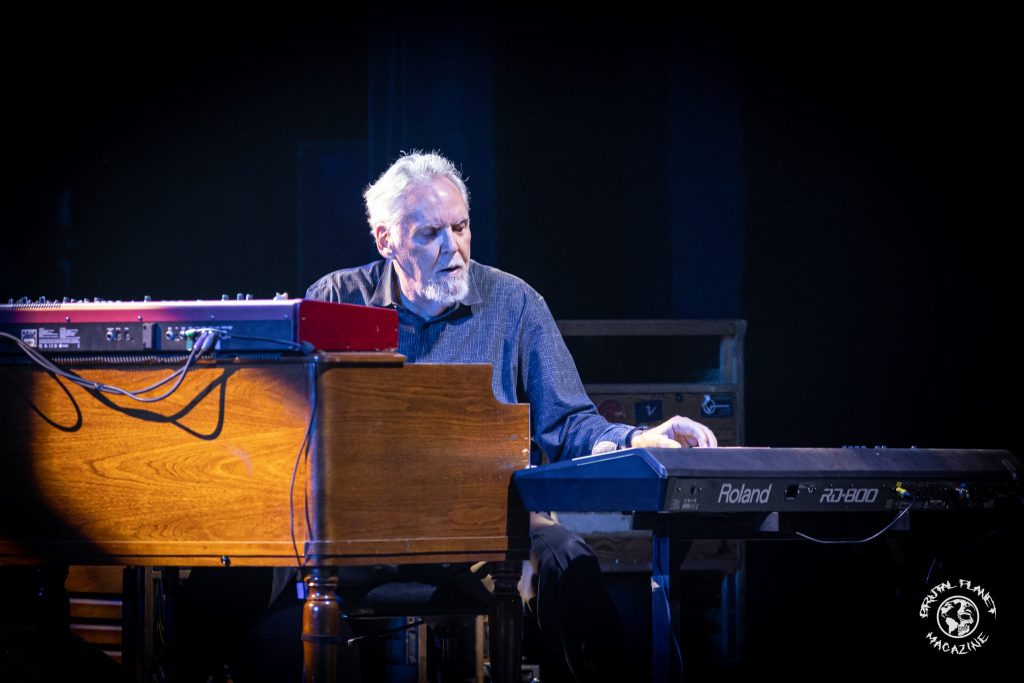 They continued with "Self-inflicted Wounds," "Just Cause You Can," and "Notches." Joe also explained how happy was to be back in Minneapolis again after nearly 3 years of absence. The last time he was supposed to perform here was when the COVID-19 virus was first hitting the world and his show was canceled at the last minute due to the decision of the city's mayor, Jacob Frey. Bonamassa had other choice words for Frey as well, which I will spare writing about, but the crowd clapped and cheered at the string of expletives. He also explained that he has a nasty head cold but wasn't willing to postpone the show again. Instead, he doped up on DayQuil and Mucinex and pushed through it. It amazed me that he confessed to being sick as I would've never known based on his singing or energy on stage. The band continued with the upbeat hits, "Curtain Call," and "I Didn't Think She Would Do It."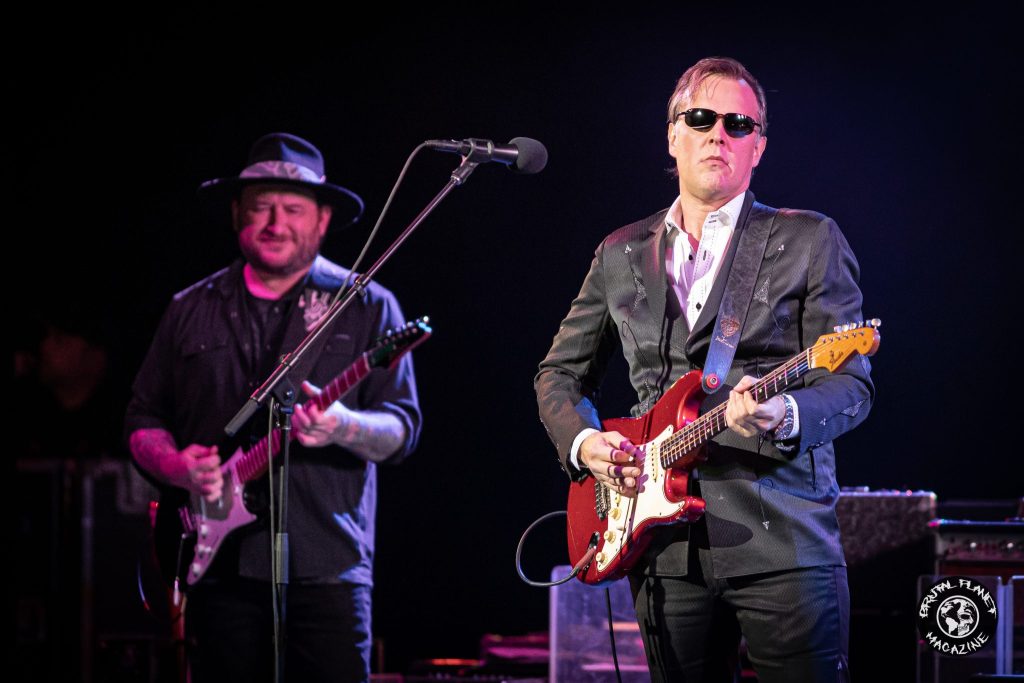 After playing eight songs in the setlist, Joe finally took some time to address the crowd and introduce his band: Josh Smith on guitar, Calvin Turner on bass, Reece Wynans on keys, Lemar Carter on drums, and Dannielle De Andrea and Jade MacRae on backing vocals. The hits just kept coming: "A Conversation With Alice," "The Heart That Never Waits," and "Lonely Boy." The night would have to come to an end at some point, but we all knew Joe would save the best for last. To close the set, everyone in the crowd stood to their feet as the band played the wildly popular cover of "Just Got Paid." They all waved and walked off the stage but the Minneapolis crowd demanded more. After a couple of minutes of clapping and hollering, Bonamassa and company emerged once again to play their encore, "Mountain Time." It was an incredible night and one of the best shows I've seen. I highly recommend checking out this tour!