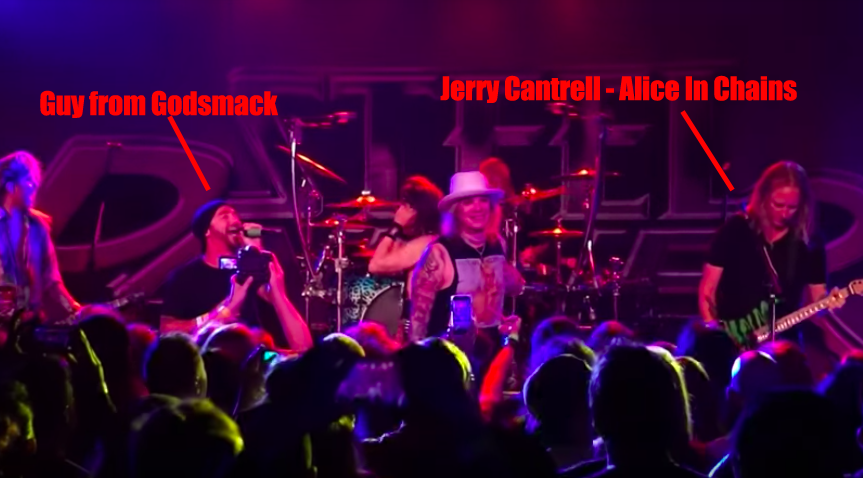 I won't go too far into my feelings on how Steel Panther is one of the greatest metal bands of all time… But I will show you a great example of the type of thing that only happens at a Steel Panther show and it's kind of amazing.
Ever wondered what it would sound like if Jerry Cantrell of Alice In Chains recruited Sully from Godsmack to sing on an Alice In Chains tune? Well thanks to the mighty Panther you don't have to… They managed to get the two on stage together.
Before you click play on the video here's a little story for you. One fateful night back in 2011 I was scheduled to see Steel Panther. A few of my friends were supposed to join me and all of them flaked. So rather than going by myself… I went home. That night Sebastian Bach of Skid Row got on stage and sung "Don't Stop Belivin'" with Cee-Lo!! (here's the video proof)… I just wanted you to understand why I think Steel Panther is so amazing… they make magic happen ALL THE TIME!!!