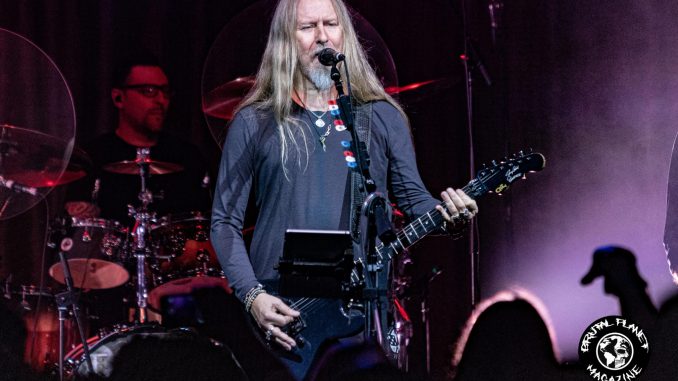 Review by: Emily Tipping
As we wove our way through the crowd to see Jerry Cantrell in downtown Salt Lake City, it was easy to follow the mob of brown flannel shirts headed to The Depot while masses of purple jerseys headed to what would be the last Utah Jazz game of the season. NBA playoffs were about to start across the street, but the real win would be at The Depot that night of April 28th.
Phillip-Michael Scales warmed up the crowd with his Fender Stratocaster adorning a Sunburst finish. Scales bluesy voice rocked the crowd with a small backing beat and witty commentary. He played some charming originals and covered The Beatles "A Day In The Life" which had a sexy intro and Chuck Berry infused second half. He carried a positive persona and coached the crowd about chasing their dreams and how important it is to get back up after a foul.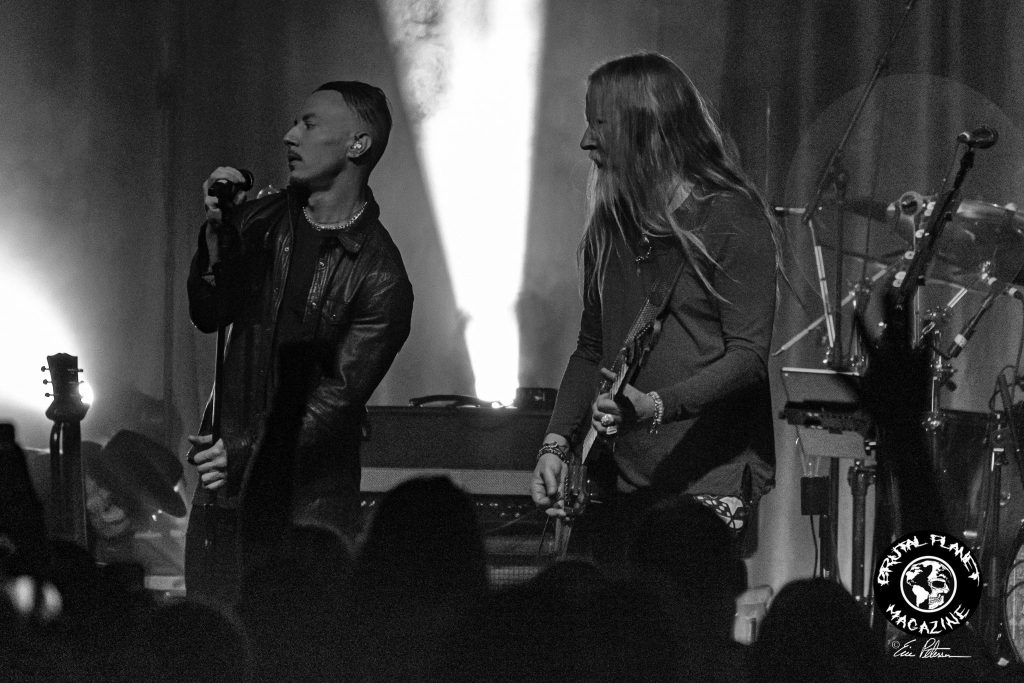 The set change felt more like a short time-out as we discussed and reconvened. When Jerry Cantrell entered the court with vocalist Greg Puciato, the crowd went wild. The rest of team was ready to score an auditory victory with their axe in hands waiting for the tip-off.
Jerry opened with an original "Atone" then did a fish hook-cut to a Alice In Chains classic "Them Bones". A quick rebound and score with "Psychotic Break," which transitioned into another AIC original, "Sea Of Sorrow". Keeping the crowd thrilled was easy as they danced and sang to every song. Jerry then pivoted to three more of his own songs "Cut Into You", "My Song" and "Siren Song." Another slam dunk was the AIC track "No Excuses."
The next four originals "Nobody Breaks You", "Had To Know", "Angle Eyes" and "Between" were played with true skill. Jerry then squared-up with four exceptionally well-done bank-shots, adding AIC classics "Got Me Wrong", "We Die Young", "Rain When I Die" and "Would?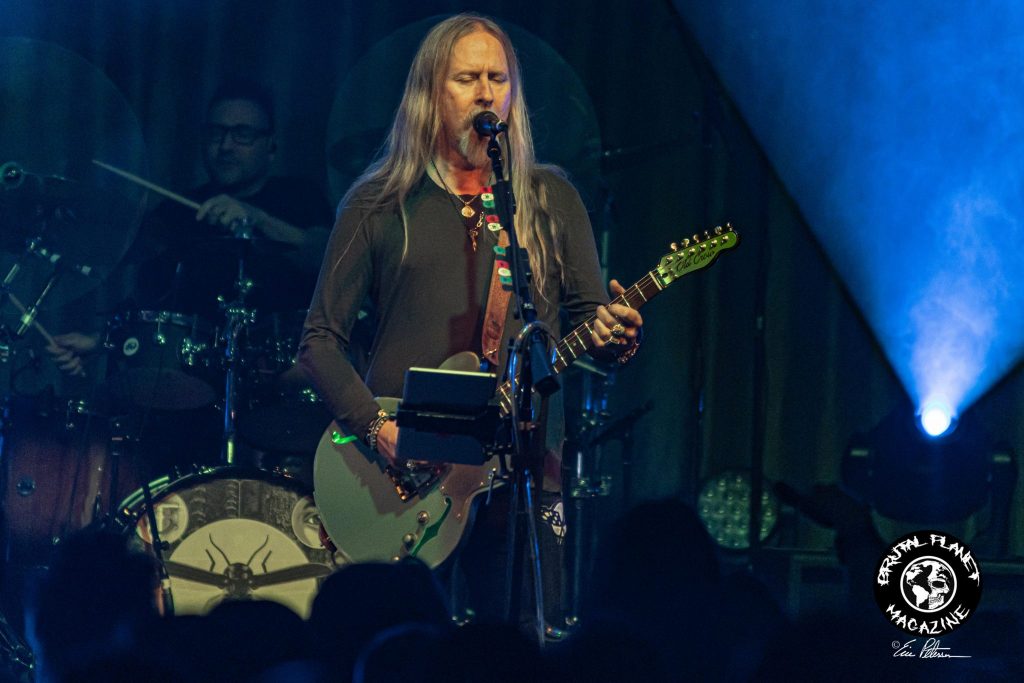 Before the encore you could hear the fans on the sidelines, chanting "Jerry" "Jerry" "Jerry". "Brighten", "Man In The Box" or "Rooster" could have closed out the show, but we were treated with the overtime Elton John cover, "Goodbye."
We learned later that the Utah Jazz had lost, but Jerry made a game winner with his guitar pick in a fans beer. A Twitter clip shows that he was robbed the night before when playing at an arcade in Denver when one of the balls got stuck between the plastic partition and the hoop. But Thursday April 28th at The Depot Jerry was sinking them all night. 
You can catch Jerry Cantrell as he continues his tour across the United States.