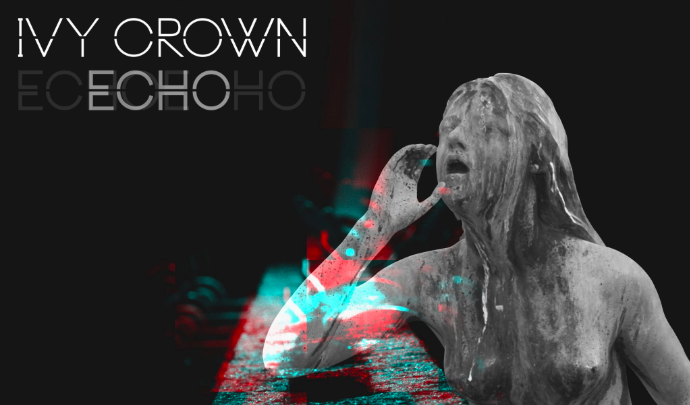 Danish metalcore band Ivy Crown, will be releasing their debut album Echo through Long Branch records on October 25th 2019. Several of this band's members had already gained experience in writing and performing music when they played in the punk band Taras. Now starting afresh, and taking their music in a heavier direction, melodic metalcore fans will be quite pleased in hearing Echo.
The album starts out strong with "Lonesome and Cold" the band's lead single that was released back in February of this year. This single has more than 150,000 streams and features the hissing screams of vocalist Kim Song Sternkopf of the Danish metal band MØL.
The next track, "Run" is a solid follow up but what really stands out is the way the vocalist, Maria Kjær, bends her voice during the song's chorus.
Sara Gacic exemplifies her talents as a drummer in the staccato bass kicks in "That's What You Do" and in the heavy pounding on "Bad Dream." Both of those songs also include guest vocals from other European bands. The former features the earth shattering screams from Jesper Gün, vocalist of the Danish band, Ghost Iris, and the latter features the brutal sound of Kadeem France of the English metal act, Loathe. Some listeners may think having three guest vocalists on a debut album may be too much, but Ivy Crown seems to execute it boldly.
However, the guests aren't the only vocalists on the album who can scream. Front woman, Maria Kjær truly has a beautiful voice when singing, but a monster emerges from deep within her in the second half of the songs "Not Who We Are" and "Forgotten Me."
"Our Worst Days" was released as a single at the end of August and is the one song on the album that really shows off the band's punk influences. Maria Engstrøm's control of the bass can clearly be heard on "It's a Hell," and Natasja Stormly, the guitarist, proves she can not only play with volume, but with precision.
The length of the album is only 32 minutes, which is slightly disappointing because this is a solid release for a debut album. I look forward to seeing how this female quartet from Copenhagen continues to mature and develop their style. Metal heads can thank Copenhagen for giving us Mercyful Fate, Volbeat, and now Ivy Crown.