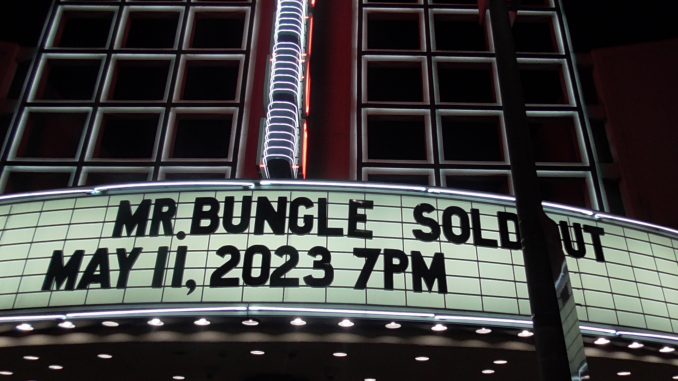 Mr. Bungle is a band that needs no introduction. Mike Patton and his long list of musical endeavors is a cult hero… legend… whatever you want to call him. This fact is evident throughout the music world. In the past couple weeks I reviewed the Spotlights album and a live show by The Bobby Lees – both of whom are bands on Patton's Ipecac record label. My point is, the man has influence and it is felt throughout the industry at this point.
This influence was on full display last night at the Ipecac Geek Show.
The first act on the roster – Spotlights, is one of Ipecac's more recent signings. A husband, a wife and a drummer that play dark, heavy and emotional rock in the vein of bands like the Deftones or Far but also with ethereal and ambient undertones that call to mind groups like Portishead and Massive Attack.
SPOTLIGHTS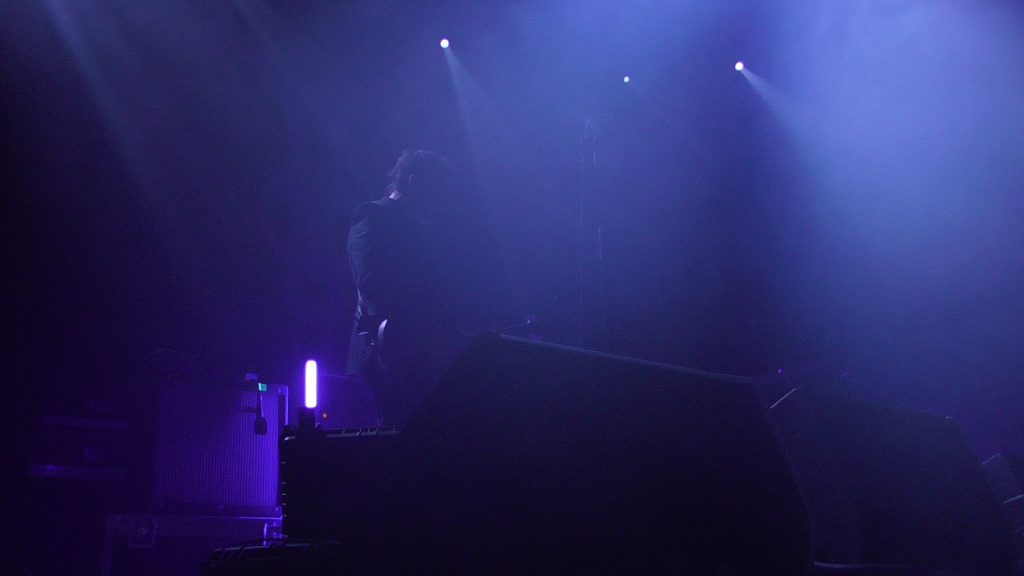 Melvins took the stage next. If you know much about this band they are living legends. Kurt Cobain of Nirvana looked up to and was influenced by this band. Drummer Dale Crover actually played with Nirvana shortly during the 80's and introduced Kurt and Krist to Dave Grohl.
I have seen Melvins play at least 20 times and they sound better every single time I see them. Tonight was no exception, the band tore through a high energy set of crowd pleasers as the room continued to fill with people. King Buzzo did not speak a single word into the mic between songs. It was bassist Steven McDonald who eventually said hello to the crowd before the band plowed through their last couple songs and left the stage.
MELVINS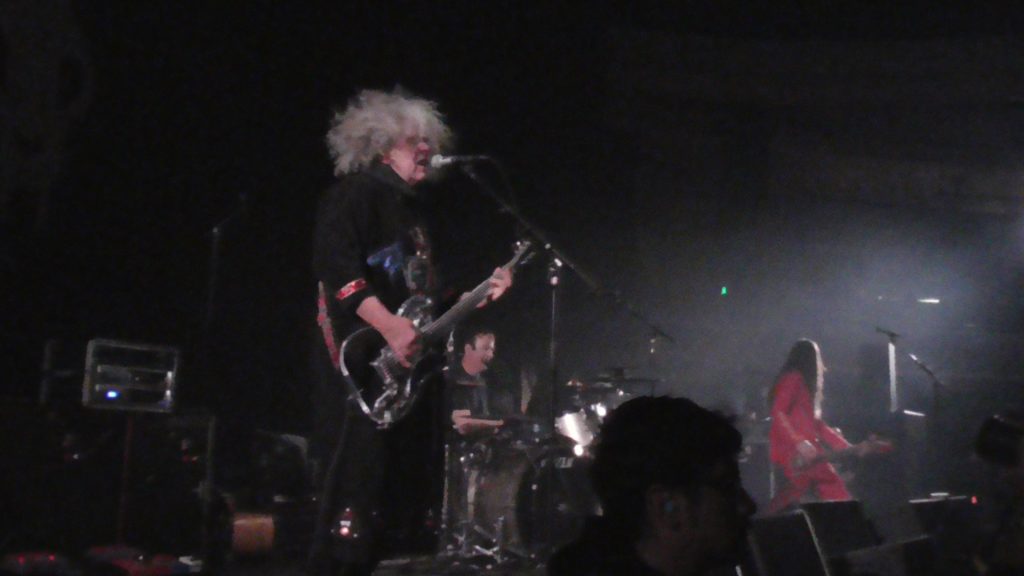 Last but not least, the mighty Mr. Bungle took to the stage. Longtime fans of Mr. Bungle never really thought of them as a "metal band" but their most recent release "The Raging Wrath of the Easter Bunny" is a redo of a thrash metal demo they made in high school. They recruited heavy metal legends Dave Lombardo (Slayer) and Scott Ian (Anthrax) to complete their current line up and in doing so assembled one of the hardest metal bands out there touring right now. At one point Patton asked the crowd "How many of you are 50+ out there?" a bunch of hands shot up and Patton responded "That's everyone on this stage!"
The old heads can still thrash and they proved it. The band played a set that lasted over an hour and when they finally left the stage the crowd would not leave the venue. So Bungle came back out and delivered a deathed-up Van Halen cover and then ended with the song "My Ass is on Fire" from their s/t debut.
The Ipecac Geek Show makes it's next stop in Vegas this weekend for "Sick New World" but will be doing some other select dates throughout the US so don't miss this show!! Also, get there early and catch Spotlights and Melvins… a fantastic line up from beginning to end.
MR. BUNGLE