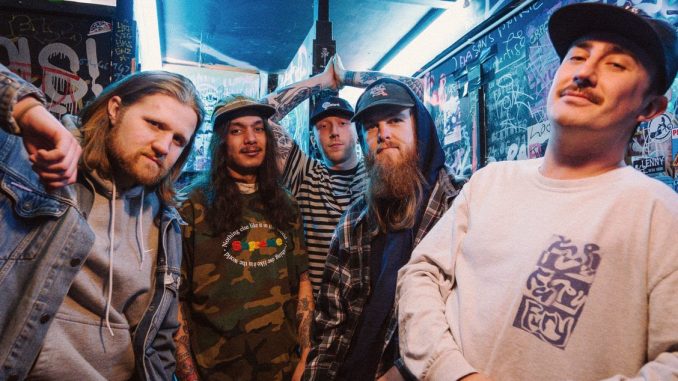 BAND SIGNS TO UNFD + SHARES VIDEO FOR SIGNING ANNOUNCEMENT — WATCHUNFD
are pleased to announce the signing of
GROVE STREET
to the label.
"Grove Street becoming a part of UNFD felt like it was meant to happen," says guitarist Sandy. "A label that fully believes in us and wants to nurture our growth as a band is a rare thing to be seen. This band started out as fun between friends, we never had any expectations of reaching the levels we have, and with UNFD behind us, we can push those levels even further."
Watch the signing announcement video here.
Hailing from Southampton, Grove Street blend elements of hardcore and thrash that gives a heavy nod to the sound of late '80s and early '90s crossover. The band have garnered a reputation as a must-see live act, having already toured with legendary bands such as Agnostic Front and Sick of It All, as well as making major festival appearances at the likes of Download and Boomtown. Their signing to UNFD marks a new chapter for the band as they take a step on a new path, with their debut LP coming soon!
With new music around the corner, please get yourselves acquainted with Grove Street via recent single "Lessons of the Past."
Watch the video here.
Speaking of the track, the band shares, "'Lessons of the Past' focuses on police brutality, abuse of power, systemic oppression, and racism. People not taking a stand against these things only encourages them to manifest further, and we as people must do better to hold those in power accountable."
GROVE STREET IS:
Sully — Vocals
Sandy — Guitar
Andy Harper — Guitar
Joe Paine — Bass
Josh Williams — Drums