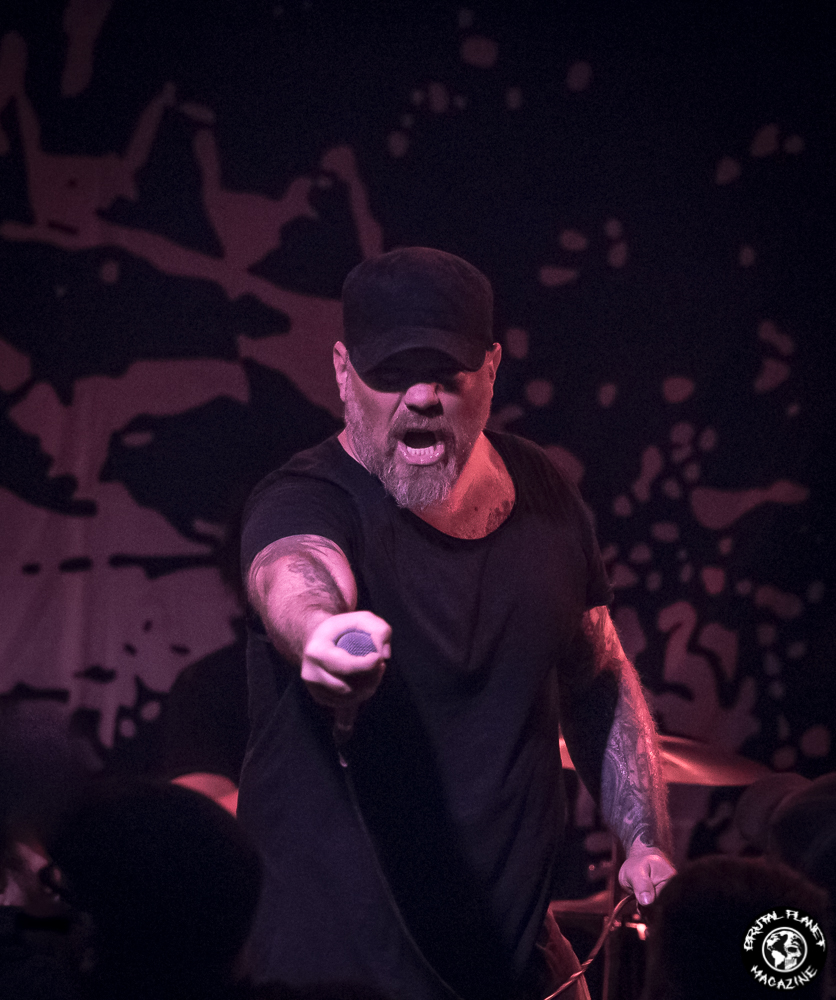 It's a Wednesday night in Salt Lake City, Utah. The LDS temple is lit up, the streets are bare as they usually are during a week night downtown, and it might seem that nothing special is happening. Well, on this night, April 24th, 2019 it was anything but boring at Urban Lounge located at 241 S. 500 E.
Integrity, known widely as one of the pioneers of the Metal-Core/Hardcore Punk sound, has over 30 years' experience in melting faces off of their audience. Originally founded in 1988 by vocalist Dwid Hellion, Integrity have appeared in over 50 recordings since their creation, including 12 full-length albums and several EPs. And of course like any great band in history they are not showing signs of slowing down. Although Integrity have changed their line up over the years, Dwid Hellion remains the commanding leader. This is why I believe they have not lost touch with their original sound.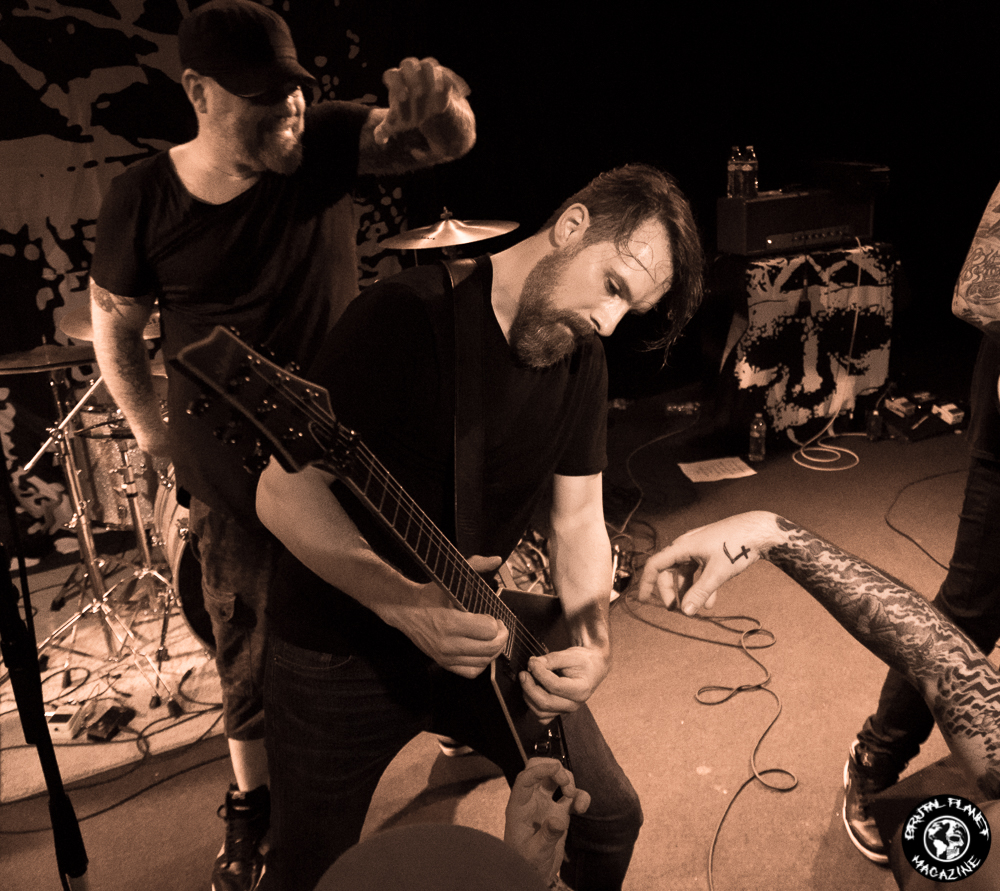 As I was sitting there watching them set up, I could feel the anticipation building. "Shot in The Dark" by Ozzy was playing over the PA which added to the expectation. I could feel the room getting warmer as the "cattle" start piling back in from their smoke break. While the band was tuning their instruments I noticed the bass. I have to mention this instrument. It had such beauty that it seemed as if Satan himself hand-crafted it and said, "Son of mine, you must ROCK!"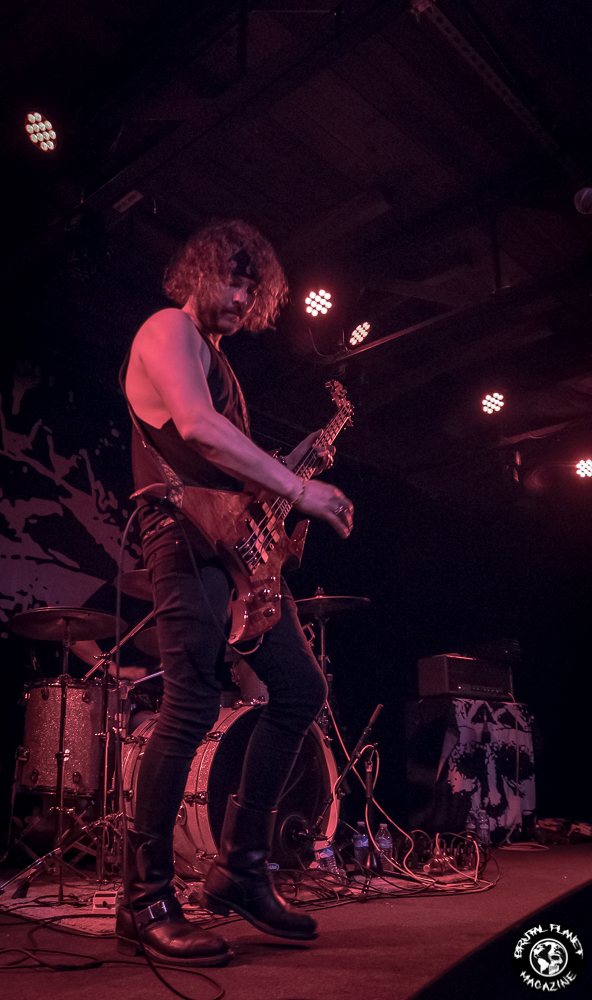 The lights dim. The crowd cheers, packed like sardines in this musky humid room I can feel the energy build. Integrity walks on stage and does not hold back. They go straight into annihilation mode with, "Hollow." The fast drumming and hardcore punk guitars add fuel to the fire called the vocals of Dwid Hellion.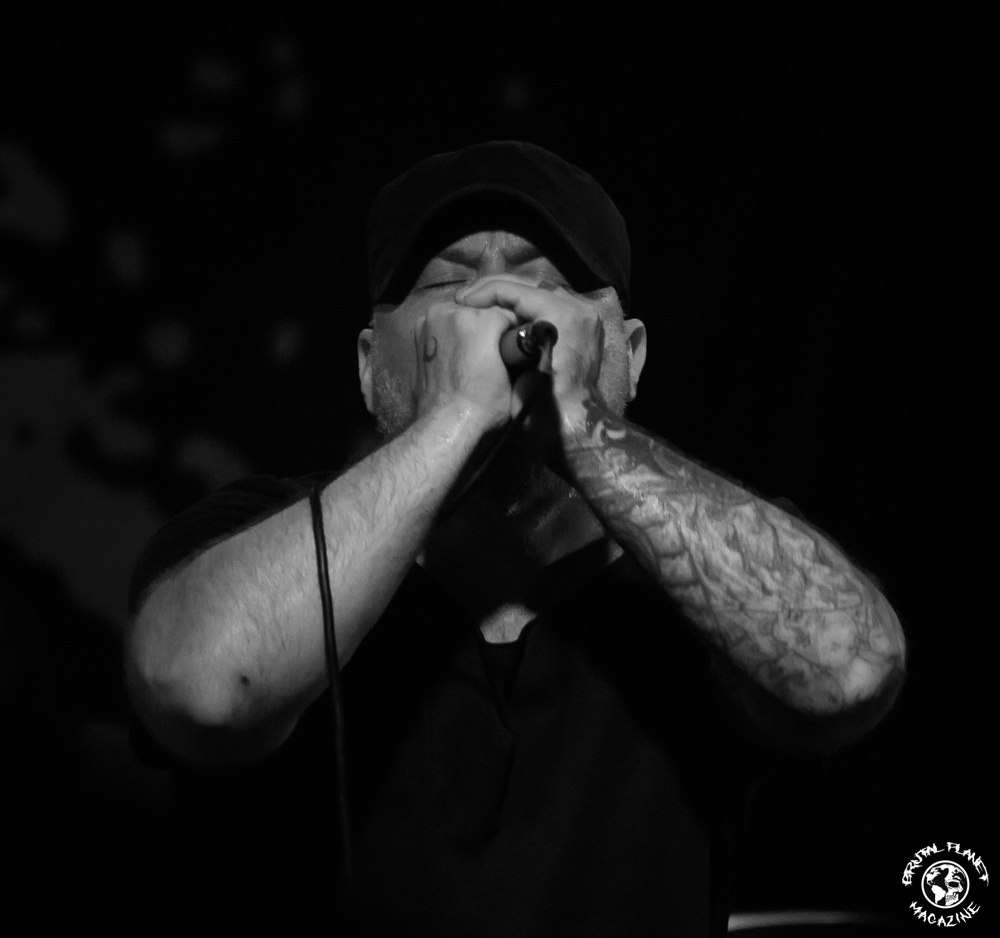 "Why stop there?" I'm sure they thought to themselves as they move right to, "Psychological Warfare." Thinking to myself, "I'm ok but I think the crowd needs a breather," NOPE… "This is Integrity we're talking about."
There would be no discussion about Integrity if you are unable to mention the amazing and skillfully fast guitar solos played by Domenic Romeo. He knows how to make you really feel the emotion he's putting into those complex fast solos. They add so much to the overall performance that watching him rip these leads was a performance by itself.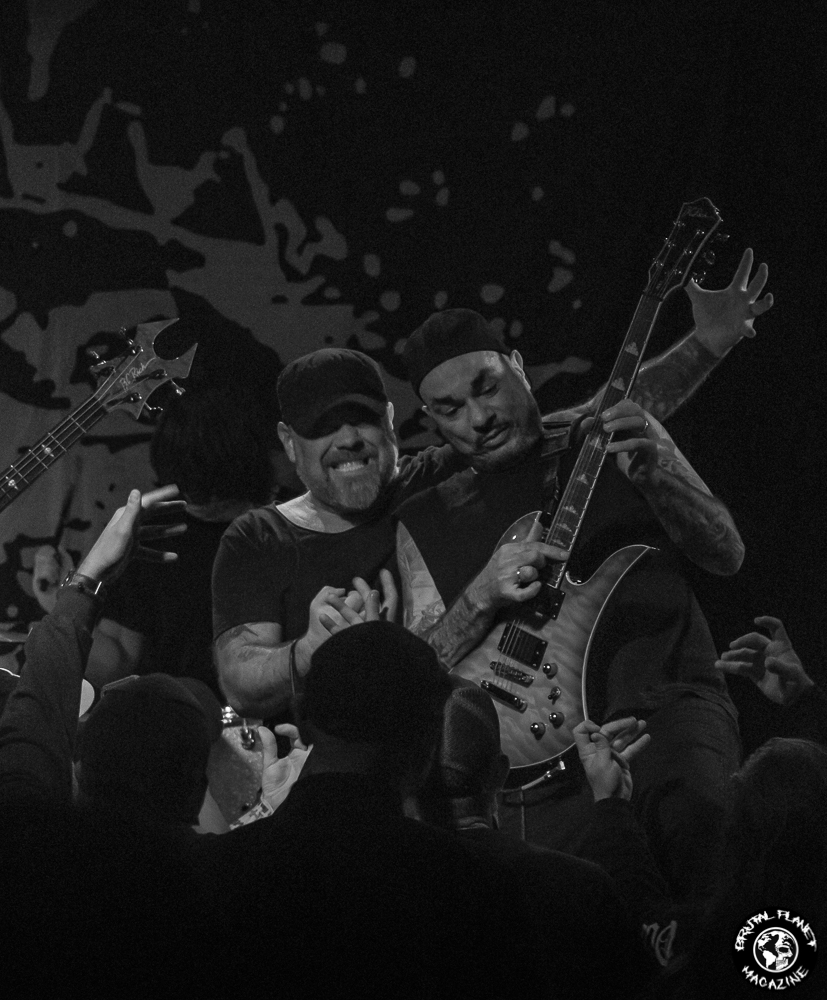 The way that Dwid commands the crowd and allows the fans to be a part of the show by giving mic time to the front row really shows stage professionalism. They know the subtleties of mixing musical performance and fan connection to equal a great show. "Sons of Satan" comes on and the crowd goes crazy. This is when Dwid really lets the crowd get involved and lets anybody scream into the mic. This is true showmanship at its best.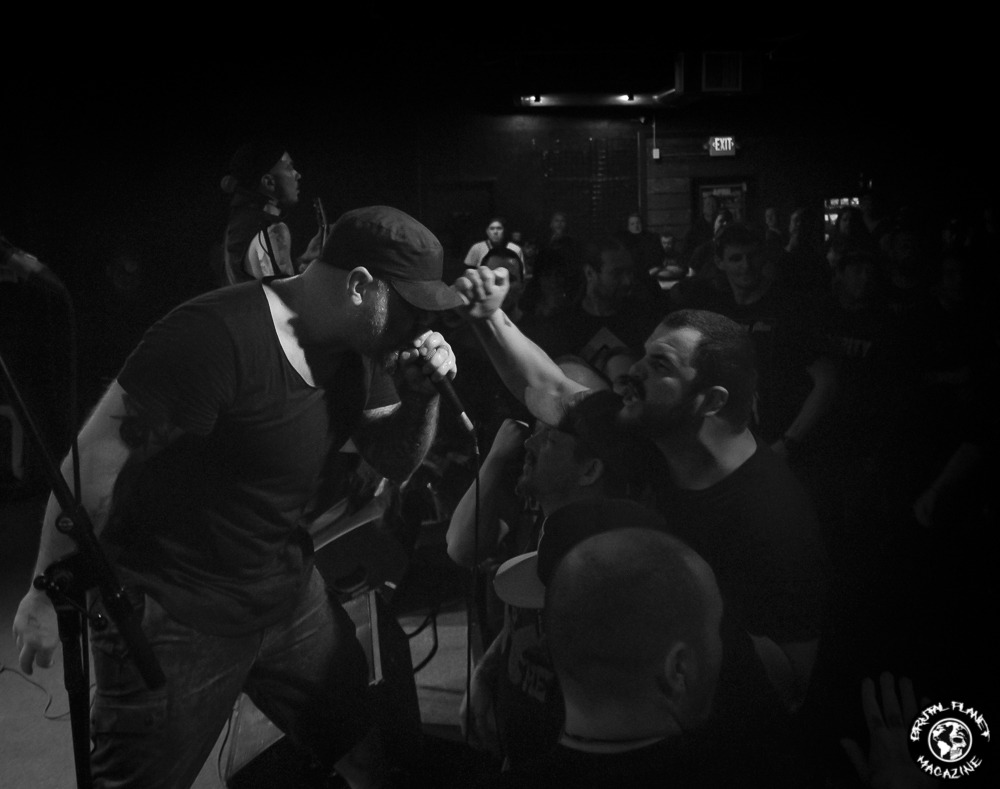 I have to hand it to Integrity. The fast and catchy guitar riffs, the teeth gnashing drums and bass are the foreplay to the money shot we call Dwid's dark poetic vocals and Domenic's guitar solos. Unfortunately this was just a short west coast tour which only lasted 10 days. But if you have a chance to see Integrity, I highly suggest it. Even if you are in Salt Lake City, Utah on a mid-week evening, there's still hope!
Integrity's current line-up consists of,
Dwid Hellion – vocals
Domenic Romeo – lead guitar
Francis Kano – bass
Sean Garwood – drums
Justin 'Sexman' Ethem – guitar