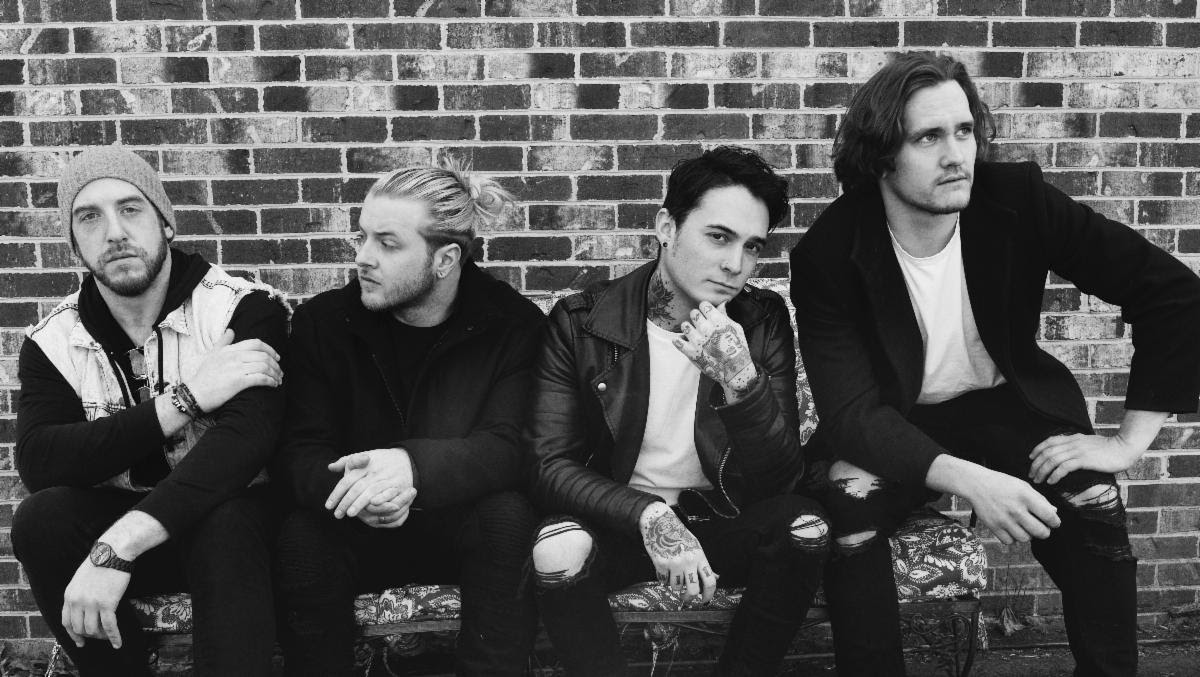 "Dead" Available Today via all Digital Outlets
Infectious modern rock band AMERICAN DREAM MACHINE has revealed the official video for the track "Dead," the third single from the band's upcoming Deadhearts debut.
"'Dead' is about addiction and the affect it has on not only you, but the people around you," says vocalist Shawn Adams. "It changes everything, from your motivation to your end goals. I have personally seen it destroy a few people in my life and I can't fucking stand it."
Specifically inspired by a former bandmate whose addiction got the best of him and reeked chaos on everyone around him, the song is a manifestation of the anger and frustration that resulted from that situation. The video for "Dead" was filmed with director Eric DiCarlo (Atilla, Fit for an Autopsy, Emmure), who expertly captured the band performing in an empty warehouse setting.
"We wanted the video to reflect the angst and aggression that 'Dead' is inspired by, and Eric DiCarlo did a fantastic job of capturing that," says bassist Scotty Murphy. "The songs about addiction, and the cold mindset that comes with it, so we really tried to convey that."
Originally scheduled for an early summer release, AMERICAN DREAM MACHINE has pushed back the release of Deadhearts and plans to tour in support of the album, instead focusing on singles and videos while the COVID-19 pandemic continues to play out.
Founded just one year ago, AMERICAN DREAM MACHINE's songwriting has a remarkable maturity. With catchy hooks, punchy riffs, and driving, heartfelt, introspective lyrics, Deadhearts' 10 tracks flow seamlessly together while each having a distinctive flair. Each song, the band says, is a piece of their collective soul, reflecting on their musical influences and drawing lyrics from personal experiences and relationships. Deadhearts was produced by Kile Odell (Motionless in White, Awake At Last).
AMERICAN DREAM MACHINE is:
Shawn Adams – Vocals/Guitar
Mitch Lobuglio – Guitar
Scotty Murphy – Bass
Evan Milowic- Drums
​​
​AMERICAN DREAM MACHINE online: