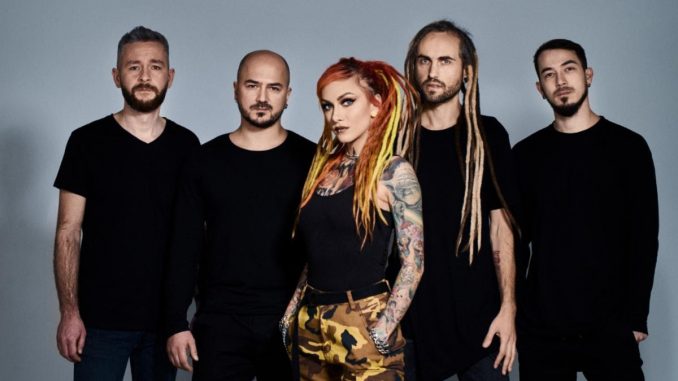 In celebration of the release of their upcoming album Ecdysis, out January 7, 2022 via Napalm Records, Moldovan progressive modern metal unit INFECTED RAIN recently announced their massive upcoming concert stream and documentary, dubbed "The Devil's Dozen"!
These two exclusive pieces of streaming media will give fans a chance to dive deep into the history of INFECTED RAIN like never before with a full documentary spanning the past 13 years of the band's history with behind the scenes footage, and a breathtaking full show with incredible production and special effects – including rare song material!
Both the documentary and concert stream will become available for viewing on November 26 and can be watched for eight days after the first airing.
Get tickets and check out more VIP options
HERE
INFECTED RAIN have become one of the most exciting new acts in the heavy music world, with charismatic, multi-talented frontwoman Lena Scissorhands emerging as one of the fastest-rising leading ladies of the genre. Now, the band arises from the dark depths once again – freshly off their very first tour of the USA with Butcher Babies and Stitched Up Heart. Produced once again by Valentin Voluta, Ecdysis successfully demonstrates ultramodern brutality without sacrificing emotion and melody – showcasing a new layer of INFECTED RAIN that longtime followers and new fans alike will embrace.
Watch recent official music videos HERE:
INFECTED RAIN is:
Lena Scissorhands – Vocals
Vadim Ojog "Vidick" – Guitar
Sergey Babici – Guitar
Vladimir Babici – Bass
Eugene Voluta – Drums
INFECTED RAIN SOCIAL MEDIA: