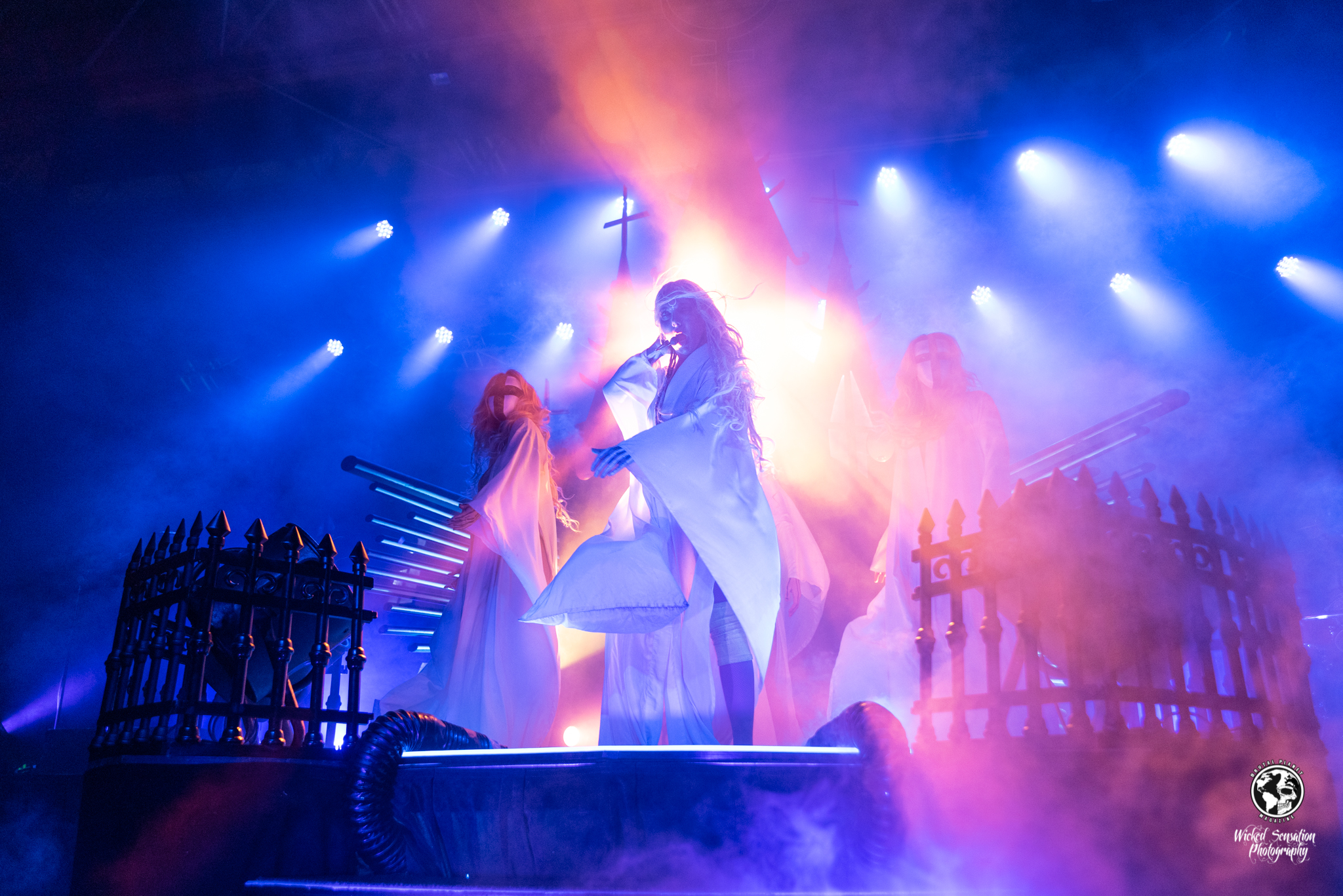 I was converted last night. I went as a very, very casual fan of In This Moment knowing visually the show would be great. After the first few minutes I was dunked in the waters of their brand of what I'll call theatrical rock. I should have known the show was going to be great as moments before they stormed the stage Pantera was played over the loudspeaker system. The song was Walk. When it came to the infamous chant "Re-Spect, Walk." the crowd sang along to it.

The set opened up with their cover of the Steve Miller hit, "Fly Like an Eagle." I am getting goosebumps just reliving the night and the killer version they put on both sonically and visually.  Maria Brinks raspy voice sang to my soul! It was chilling and empowering. This led into "River of Fire" and "Adrenalize" while I was shooting pictures.
A lot of work goes into any bands performance. ITM takes it to the next level with the choreographed moves with those performers who joined Maria onstage throughout the entire show. Add to that the amazing musicianship of Chris and Randy (guitars), Travis (Bass) and Kent (drums). Sometime later in the set these musicians did some killer medleys of Pantera's A "New Level" and Survivor's "Eye of the Tiger." You have to see it to understand how badass they were and how the crowd responded.
I have seen hundreds of concerts. It is always great to have the band pay respect to the fans. It garners a greater respect for them as well. I felt a sense of realism that continues to impress me as to the love they have for their fanbase. Something I have seen at a level from pioneers Ozzy Osbourne and Alice Cooper and hold it in high regard. I like to personally own my music, I am getting In This Moment's entire catalog right now.
The remainder of the set included: "Natural Born Sinner, Blood, The Fighter, Monster Jam, Big Bad Wolf and Whore."