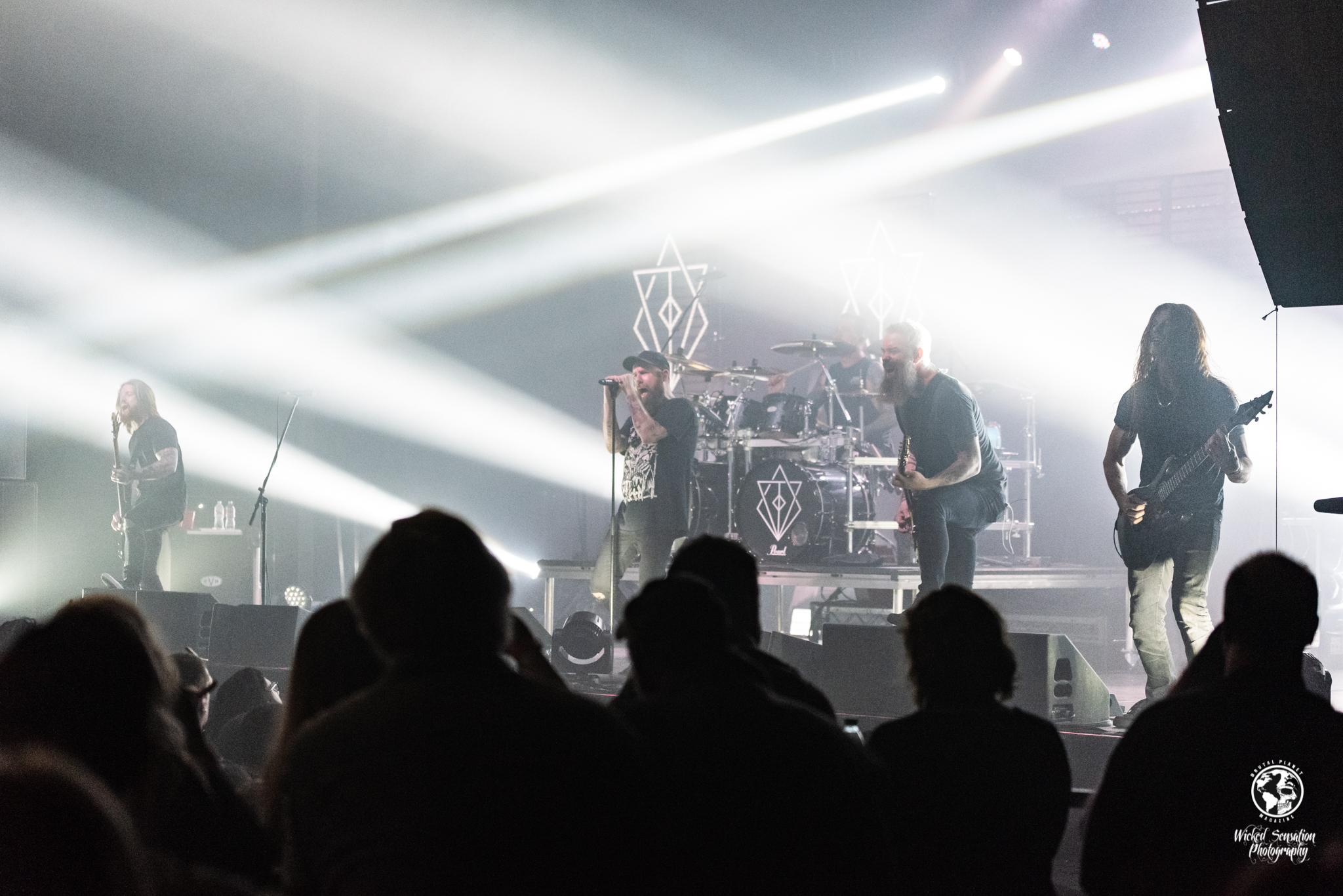 Mad Respect!
Mad respect for any musician, especially a singer who is sick and still gets up and performs. I had the privilege to interview Björon Gelotte, Guitarist for In Flames a few hours prior to their show. He was a great host and took me around to meet the other band members. When we met Anders Fridèn, he seemed quite sublime. I could tell something was off, but didn't ask. I found out later as the band played that he was quite ill. You would never know it as he nailed his entire performance.

Touring in support of their new album I, the Mask the guys put on a great mix of songs from that album, Battles, Siren Charms, Sounds of a Playground Fading, Clayman and Reroute to Remain. Prior to the recording of I, the Mask, Anders took four months of singing lessons. He has never taken singing lessons which is most impressive. You can tell not only on the album, but during this show he had a higher range and says it did a great deal for him.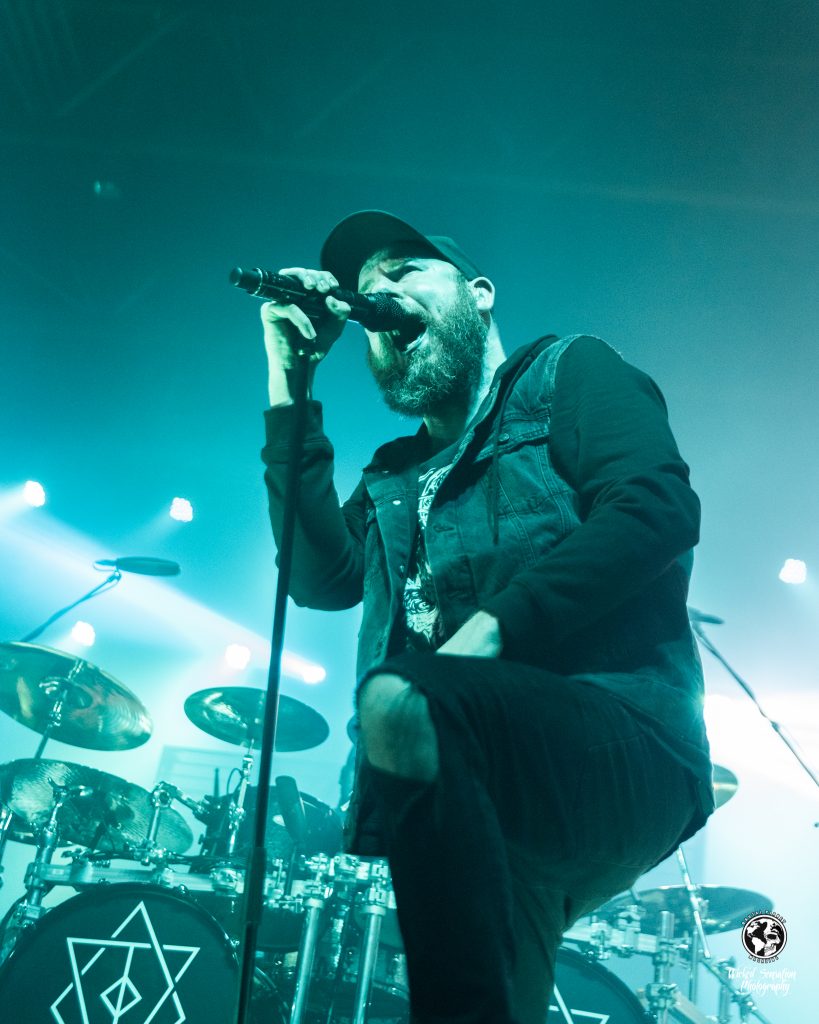 On this tour Niclas Engilen, rhythm guitarist had to sit out. Filling in was Chris Broderick of Act of Defiance and formerly of Megadeth. A world class player who as a true professional, was able to learn the bands set and lock in with them in a very short amount of time.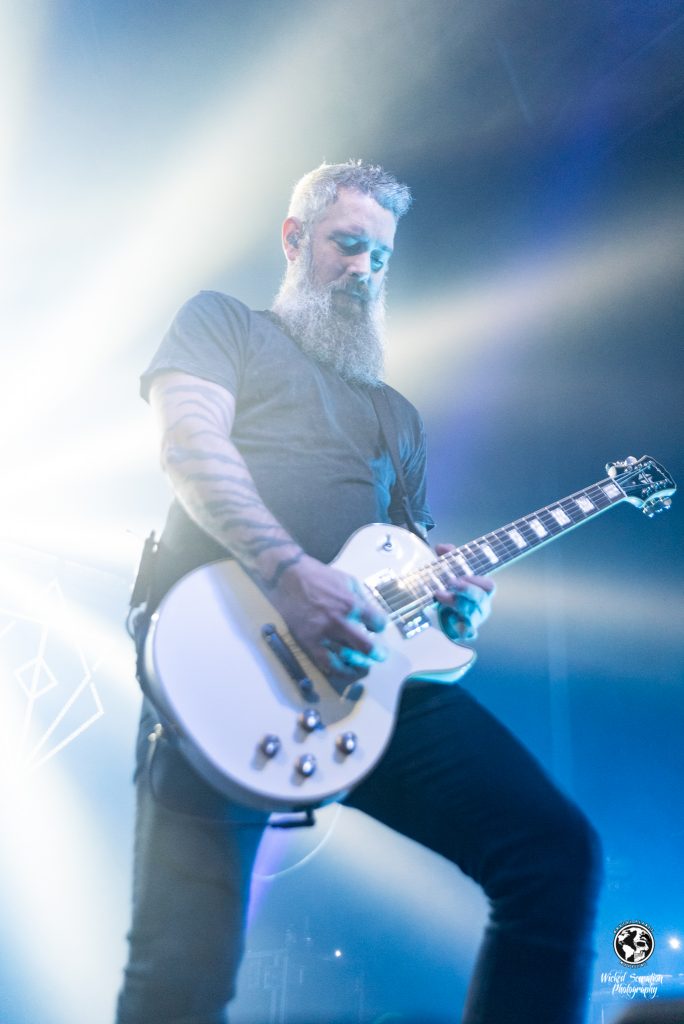 Concert ethics in effect
The crowd was engaged during the entire show.  Circle pits were going on throughout. Fans were singing the lyrics back to the band which is always exciting how thousands of people give back the energy that the band is sending out.  The one thing I would say is don't sit on the front row on your phone the entire time waiting for the headlining band to play. Anders won't have it. I would also say it is very disrespectful.  Even with the minor distraction the show went on. As Björn spoke to me earlier in the day, they are not a political band, they are motivated to take you on a journey with their brand of metal straight from Gothenburg, Sweden.  On a journey we were taken with an energy infused rollercoaster of amazing performances.