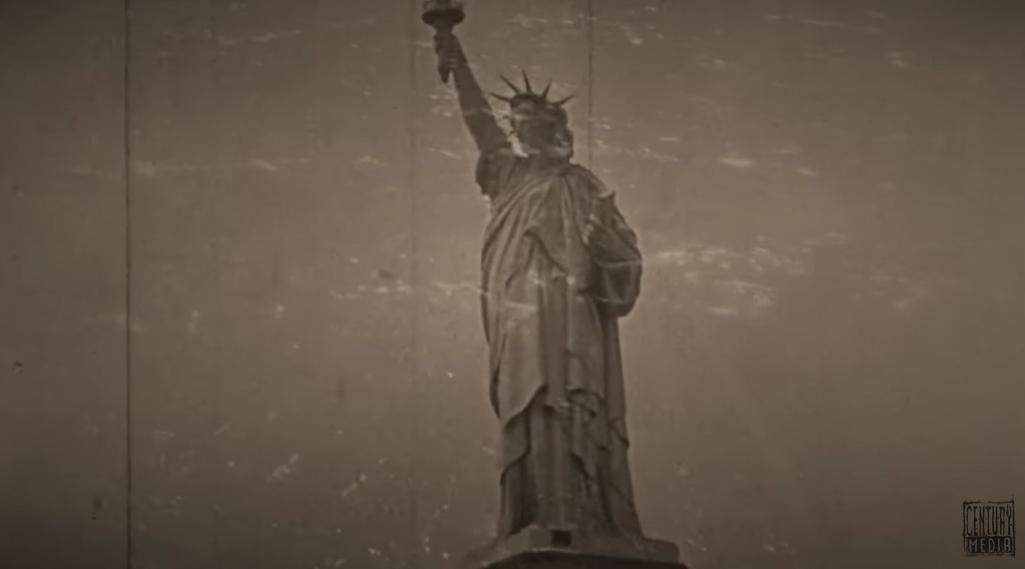 (New York, NY – June 6, 2020) – New York avant-garde metal outfit IMPERIAL TRIUMPHANT release their mesmerizing video for "City Swine" from their fourth studio album Alphaville out July 31st. Watch the music video HERE.
"In the depths of the big city lurking beneath the lowest forms is a wretched swine that can be of no use. Laughing somewhere above is an equally wretched swine, that dumps on everything in its path. Both serve no purpose, are ineffective, and remain unprofitable in the eyes of the big machine," states Imperial Triumphant about the new release.
Alphaville will be available in the following formats and can be pre-ordered HERE.
Gatefold Empire Black 2LP & LP-Booklet & Poster (black Vinyl)
Gatefold Atomic Sunrise 2LP & LP-Booklet & Poster (transp. sun yellow Vinyl) – SOLD OUT
Gatefold Statue of Verdigris 2LP & LP-Booklet & Poster (mint colored Vinyl)
Ltd. CD Edition
Digital Album
Check out in-depth behind-the-scenes footage that Metal Injection filmed while the band recorded Alphaville at Menegroth Studio in New York. The footage features engineer Colin Marston (Behold… The Arctopus, Dysrhythmia, Krallice and Gorguts) and Trey Spruance (Mr. Bungle) and IMPERIAL TRIUMPHANT producing the record. Watch the video HERE.
The album also features a number of special guests such as Tomas Haake (Meshuggah) on the taiko drums, Phlegeton (Wormed) on guest vocals, Yoshiko Ohara (ex-Bloody Panda) as part of the choirs, RK Halvorson as part of the Barbershop quartet, Sarai Chrzanowski as part of the choirs, Andromeda Anarchia (Folterkammer, Dark Matters) as part of the choirs, J Walter Hawke on the trombone, and Colin Marston on guitars.
Photo credit: Alex Krauss
IMPERIAL TRIUMPHANT officially began in 2012 with their debut release Abominamentvm. The line-up consisted of Zachary Ilya Ezrin on guitar/vocals and the rhythm section of their NYC contemporaries: Pyrrhon. Soon they met with drummer Kenny Grohowski and began to feature him on their next two releases Goliath (EP) and Abyssal Gods (LP). In 2015, they introduced bassist Steven Blanco to their lineup. In 2016, they released another EP Inceste, which saw them tour heavily that year with temporary second guitarist Max Gorelick. 2018 brought about their magnum statement, Vile Luxury. The full-length album, written collectively by the trio (Ezrin, Grohowski, Blanco), was a homage to their hometown New York City that brought jazz elements to the avant-garde black metal style in a way never achieved before. They toured extensively in Europe and North America from 2018-19 in support of the groundbreaking full-length.
IMPERIAL TRIUMPHANT is Zachary Ilya Ezrin (vocals, guitars), Steven Blanco (bass, vocals, piano, mellotron, synths, taiko drums) and Kenny Grohowski (drums, taiko drums).
Follow Imperial Triumphant: