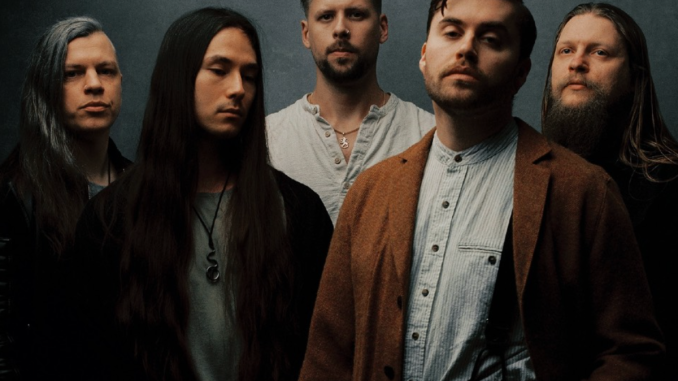 Swedish alternative metalcore outfit Imminence has, during the last few years, established its own highly unique brand and pushed the genre beyond the extent of anyone's expectations. With the different use of classical string, arrangements blended with the influence of ferocious Scandinavian metal, the sound and visual universe of the quintet stands out as one of the most innovative and exciting acts on the market today.

Fronted by vocalist and violinist Eddie Berg, guitarists Harald Barrett and Alex Arnoldsson, drummer Peter Hanström, and bassist Christian Höijer, Imminence ignited a new era by surprising their audience with the unannounced release of new single "Come Hell or High Water." Little did we know, what awaited was undoubtedly the most hard-hitting and forceful piece of music in the quintet's history.

The new song "Desolation" is upon us and Imminence is back, stronger than ever. The two new releases open a new chapter, where the band is determined once again to prove themselves as the future of modern metal music.

Listen to "Desolation" here and watch the video here.

After closing the cycle of the previous album Heaven In Hiding with an exclusive Deluxe Edition release, including the single "Jaded," Imminence continued to gain viral attention on all social media platforms, partially due to the remarkable Live In Studio recordings, and experienced impressive growth of +100 000 followers and millions of streams over the course of just a few months this year.

With four full-length studio albums, over 200,000,000 streams, +550,000 combined online followers, and closing in on 650,000 monthly Spotify listeners, Imminence's monumental touring history continues this summer. After selling out headline shows all over the continent and supporting metal legends In Flames in late 2022, the band will perform at some of Europe's most significant anchor festivals such as Wacken, Summerbreeze, Reload, Tuska Open Air, along with supporting genre pioneers Architects this July.

From Sweden… with LOVE!