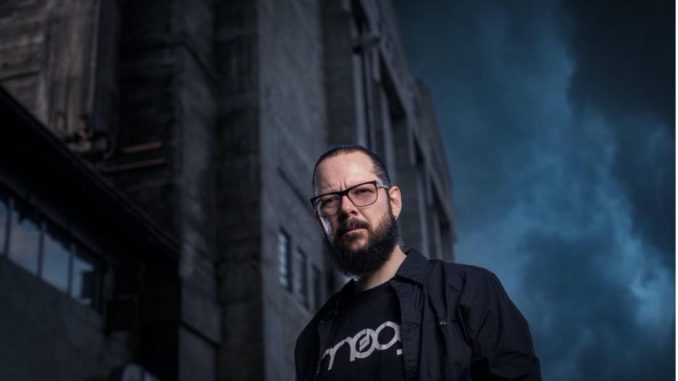 Listen HERE
'Fascination Street Sessions' EP
Out Now | Stream HERE
Recorded as Part of an Online Educational Project
With Urm Academy & Producer Jens Bogren
Norwegian progressive metal pioneer IHSAHN has released the final single from his 'Fascination Street Sessions' EP, which is out now via Candlelight Records.

New track, "The Observer", is a dynamic song featuring long-time keyboardist and friend Øystein H. Aadland on lead vocals, which provides stunning contrast between Oystein's and Ihsahn's vocal delivery.

Check out "The Observer" HERE
Comments IHSAHN: "I had a great time doing these sessions! Getting the band in the room…playing off the vibe of what we were recording in these extraordinary rooms. Working with world class engineers like Jens and his team, capturing vintage amps and instruments together with my talented musicians. This EP really represents a moment in time for me. And all along, the wonderful people at URM Academy captured every little detail on camera, so that down the line, fellow studio nerds can share the experience and learn from all these amazing people I get to work alongside."

Known as a constantly evolving artist who loves to transcend boundaries, IHSAHN's musical journey has been relentlessly fascinating and frequently revelatory. With his penchant for collaborative projects and fascination with production, this new three-track EP, featuring two new original songs and one cover version, is the direct result of IHSAHN joining forces with URM Academy's online educational program for music production, and producer/engineer Jens Bogren (Opeth, Dimmu Borgir, Arch Enemy, Powerwolf) of Fascination Street Studios.

Joining IHSAHN on this project was his long-time drummer Tobias Ørnes Andersen and keyboardist Øystein Aadland, who spent ten intense days at Fascination Street Studios recording the songs. As well as playing keyboard throughout, Øystein Aadland also adds warm and gentle lead vocals for the track "The Observer", whilst Jonas Renske of Katatonia recorded guest vocals to the cover song "Dom Andra".

Throughout the whole experience the URM Academy team captured everything on video with Jens Bogren adding commentary to the production techniques used, with detail on mic placements, preamps, drumhead tunings, sharing his methodology and drilling down into what goes into a recording such as this.
'Fascination Street Sessions' EP Track List:
1.The Observer (Feat. Øystein H. Aadland)
3.Dom Andra (KENT cover, feat. Jonas Renske of Katatonia)
ABOUT IHSAHN:

Since 1991, IHSAHN has defied expectations and pushed boundaries. Launching his solo career in 2006 with 'The Adversary', he has sought to maintain the black metal blueprint that he helped devise with the world-shattering EMPEROR, while mischievously exploring progressive dreamscapes, avant-garde jazz, electronica, darkwave, ear-crushing tech-metal and ambient meditations. Each full-length album has had an element of surprise and delight, where the architect plays out his creative vision by building on an unwavering zeal for the shock and awe that keeps his listeners on their toes.