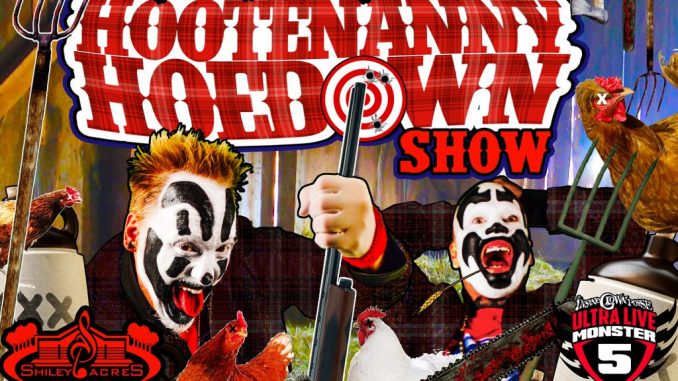 ICP
's
Chicken Huntin' Hootenanny Hoedown Show
is going down Saturday night, June 26 in Inwood, West Virginia, at Shiley Acres!
Get ready for all the Ultra Live Monster 5 madness that your chicken neck can handle, slapped upside your nugget like a buckshot blast straight from the Wicked Clownz.
Tickets are available here.
The 2021 Gathering of the Juggalos will take place Thursday, August 19 through Saturday, August 21.
INSANE CLOWN POSSE ONLINE: