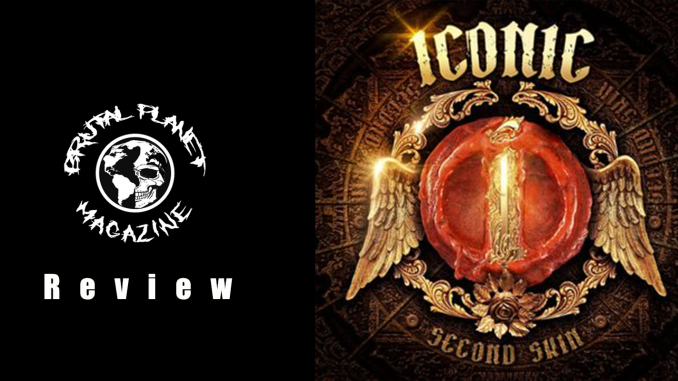 Review by:
Casey Hanson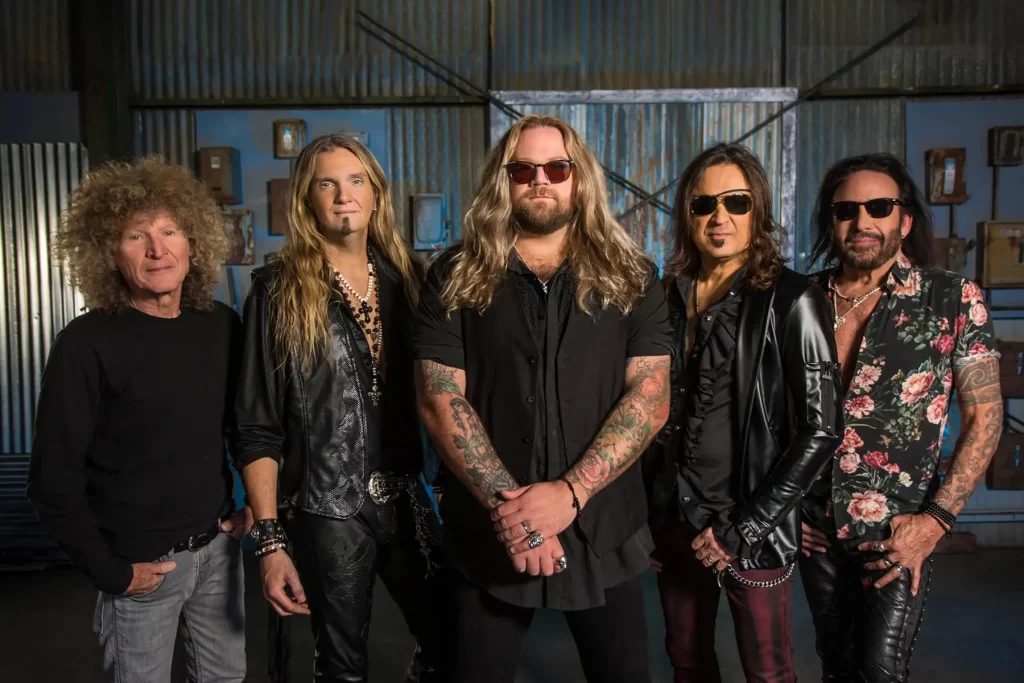 Breathing life back into an old feel-
Iconic is a new super-group consisting of some true masters of the rock game; starting with Michael Sweet, the vocalist/ guitarist of Stryper, classically trained and iconic guitar player from Whitesnake, Joel Hoekstra, Black Star Rider's Marco Mendoza on bass guitar, Ozzy Osbourne's former drummer and genius on the kit, Tommy Aldridge, and finally, front-man, Nathan James, from the band, Inglorious, make up this powerhouse of a band.
Super is putting it lightly!
With the new release of their album titled, Second Skin, this strong set of hard rocking songs, mixed with some soft rock ballads, is a collection of music that will surely be a fan favorite. With songs, such as "Nowhere to Run", which also has a music video that has been released, hits hard right out of the gate.  The guitar work is powerful with intricate and stacked solos, along with James' vocals being strong and melodic. Tommy Aldridge's drumming is hard hitting, which is standard for Aldridge's style. The single is a really good rock song, and a definite must-add to your playlist. It's the perfect tune cranked up while cruising down the highway.
With the addition to the heavy sounds, are a few rock ballads. "All I Need", "Worlds Apart", and "Let You Go" help shape this record into a well-rounded rock album. The first ballad, "All I Need", has guitars guiding you into a journey of expressing love and affection through the lyrics. "Worlds Apart" speaks of yearning for something long gone, and the acceptance of what was once beautiful. What good rock album doesn't have the quintessential power ballad, right? The lighters and phones will be lit up for these tunes when they are played live, no doubt.
 "Fast as you can", starts out with an uplifting, motivational feel, and then goes into a more classical metal style with the guitar riffs, backed with a strong hitting rhythm.  Both James and Sweet share the vocals on this track, as well as the title track, "Second Skin" with high octane, high-pitched, vocals from Sweet that the fans are familiar with hearing when he sang for Stryper, along with James's signature vocal style.
Iconic's Second Skin is a must have for any metal/rock fan. With the music being reminiscent of the 90's and early 2000's hair metal music, along with a lineup of amazing talent, what else could you need? It brings back a feel of the good ole' days of long hair, loud music, lots of hairspray, tight pants and some really good times. It is available now via Frontiers Music SRL.