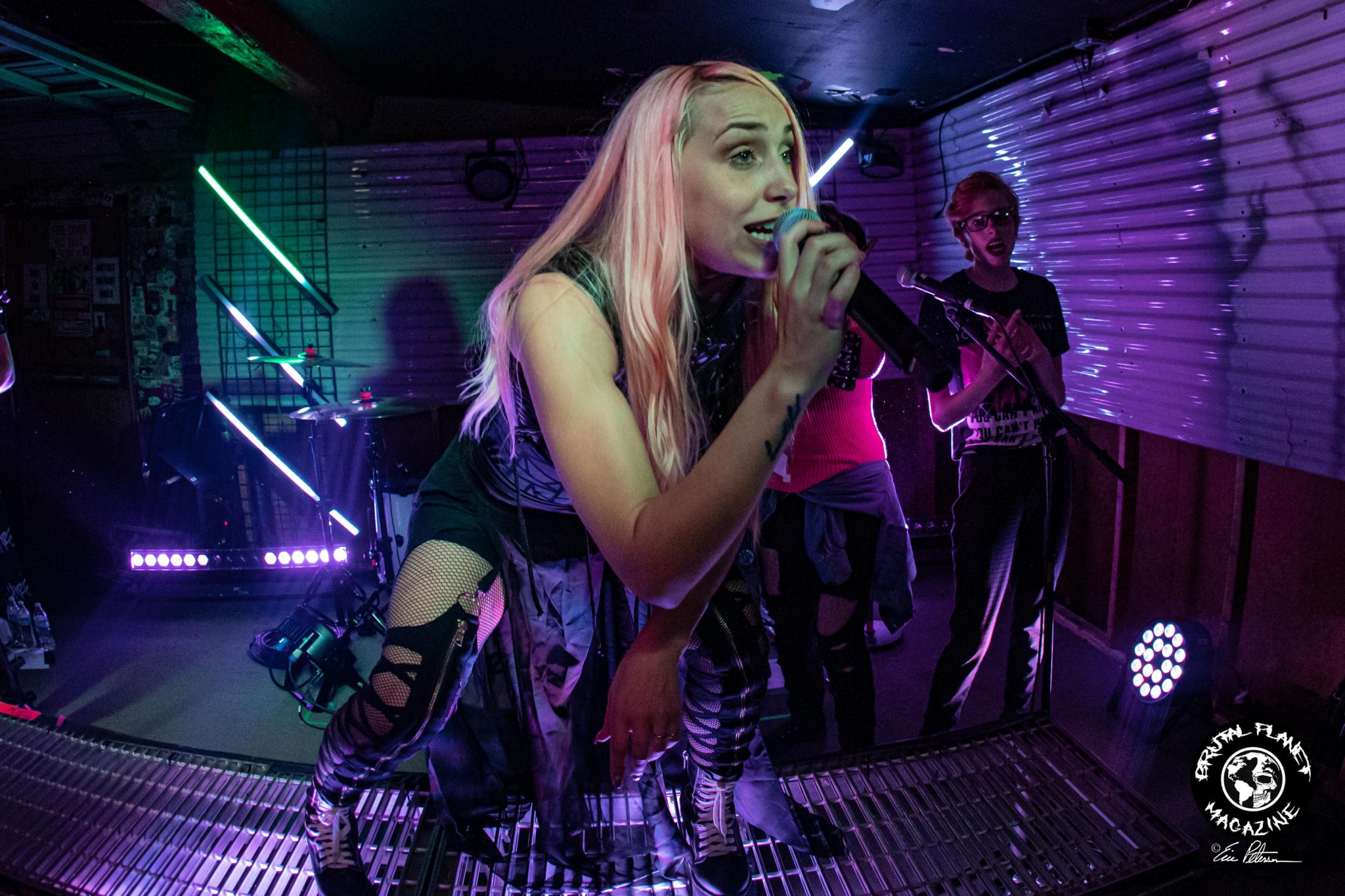 After two venue changes, Icon For Hire finally found a place to rock in Salt Lake City on Wednesday, November 13, 2019. Kilby Court would be where they eventually landed for the intimate but packed show. The show started earlier than usual with a 7:00 set time.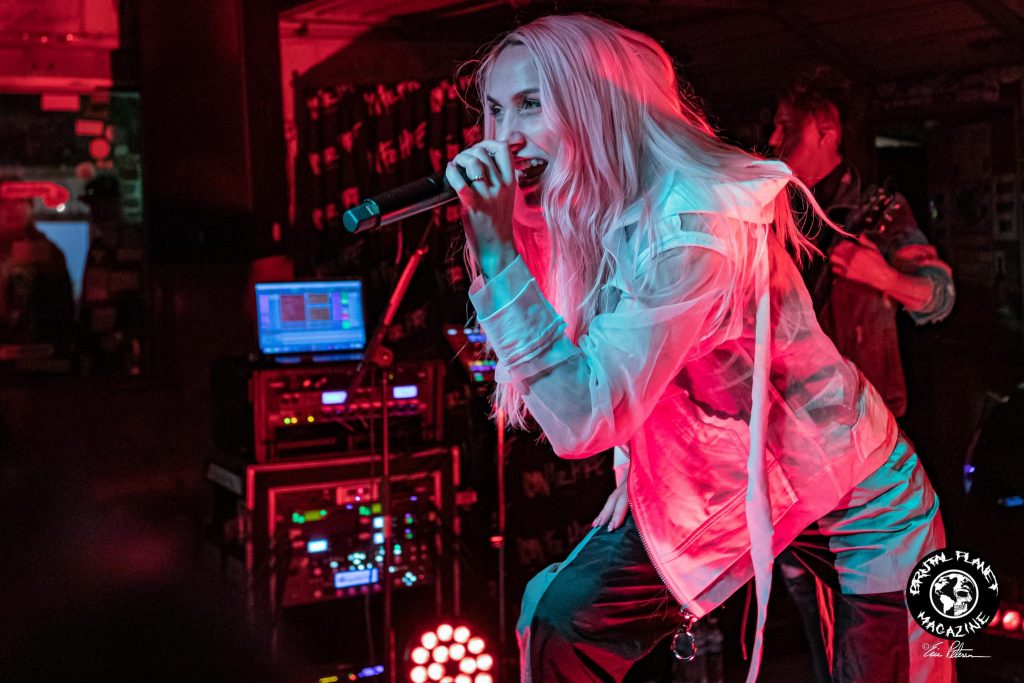 The show started with one of their earlier hits, "Make a Move." The song primed the crowd for what was to come from the trio consisting of Adam Kronshagen on drums, Shawn Jump on Guitar and of course Ariel on Vocals.
The set continued with "Pulse," a more digital sounding track that had catchy lyrics and a great beat. They continued with "Cynics & Critics" which had some great guitar riffs. The stage show was great considering the size of the venue. Stacks of digital lighting illuminated the band as they elevated themselves on risers which gave them a visual on the beams running through the building's low ceiling. While "Venom" made its way into the crowd's eardrums, a wardrobe change by Ariel would wow the already excited crowd.
"Supposed to Be" gave the crowd great lyrics to sing along while "Iodine" gave them a reason to headbang.

Another new song made it to the set with "Hollow." Things slowed down for a minute and got acoustical as Icon played "Too Loud" with opening artist Amy Guess. "Counting on Hearts" picked the pace up again with heavy beats and guitar. During "Now You Know" crowd members were invited on stage to help sing the lyrics. One of the hardest tracks came towards the end of the set when guitars blazing got even louder for "Demons."
A short break brought the venue to darkness and another wardrobe change by Ariel set the encore in motion. "Off With Her Head" started things and the early hit "Get Well" concluded the set.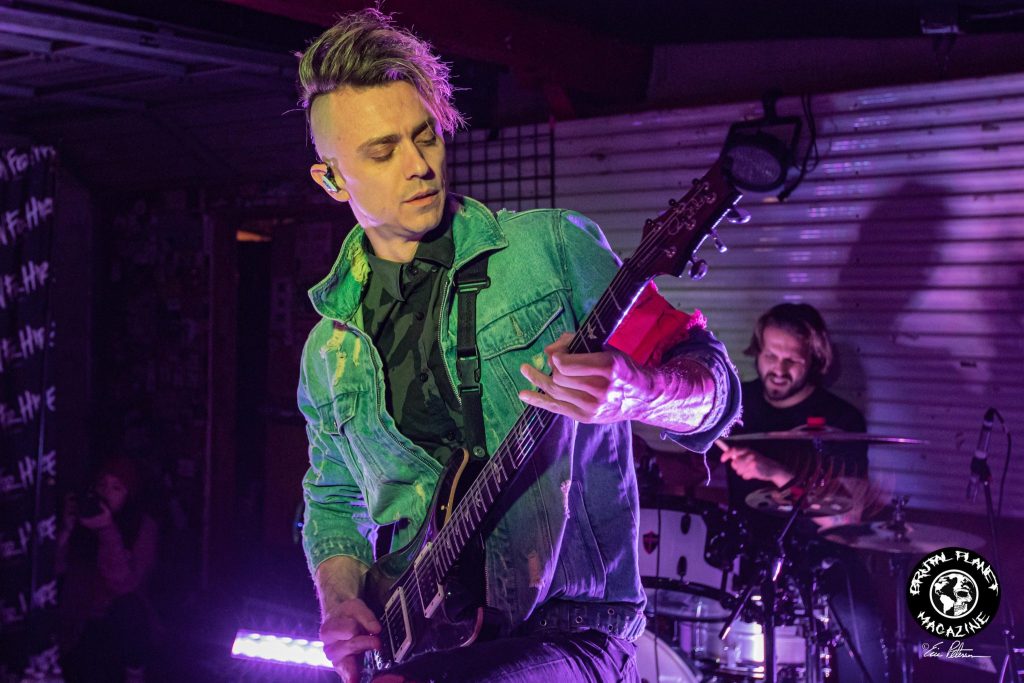 The most admirable part of the show was knowing that Icon For Hire is a totally self-funded band. They take no direction from labels and make decisions based on the fans and what is best for the band. It would be nice if more bands like Icon For Hire could be successful in the music business. Be sure to see them on their current tour as it makes its way through the US.