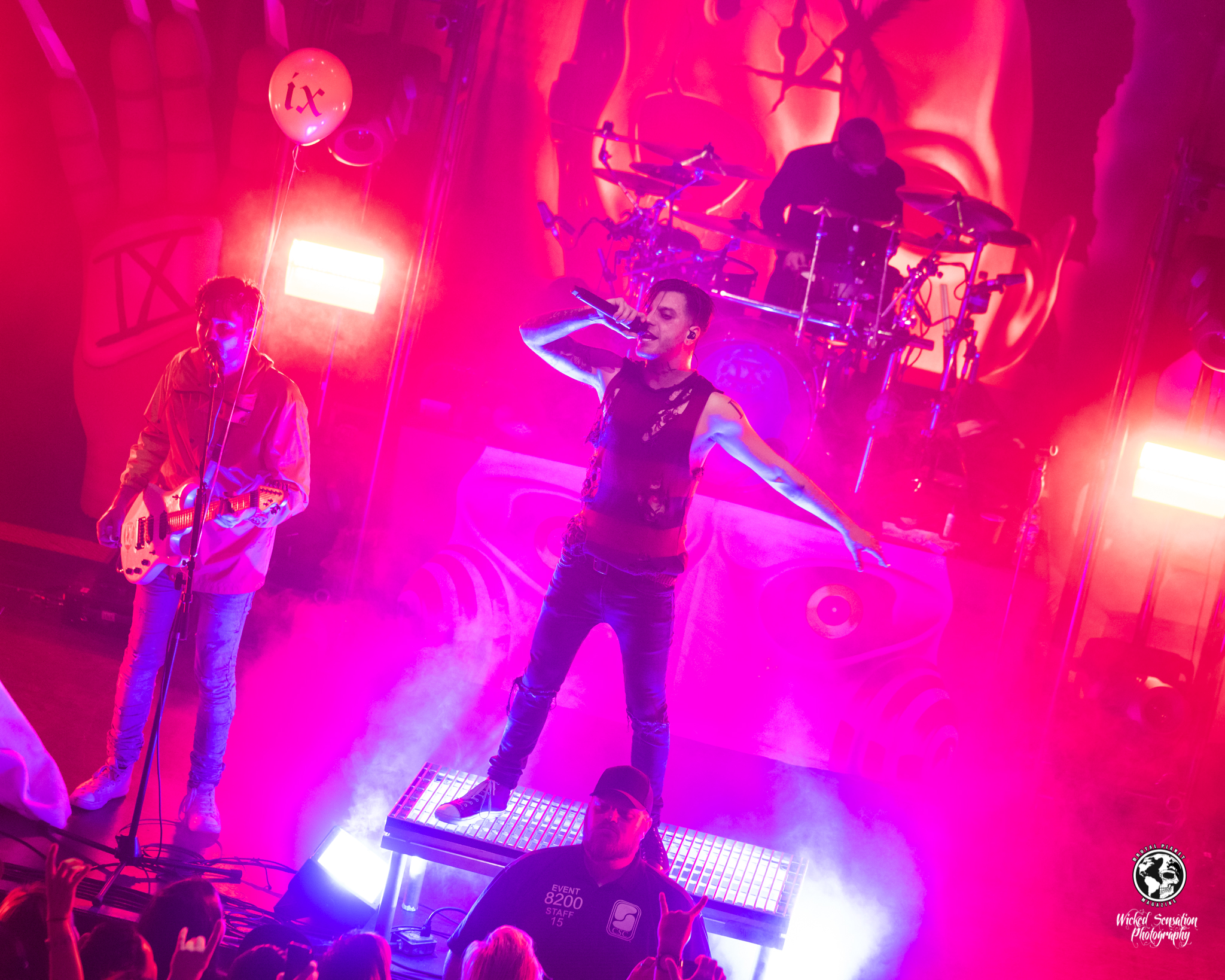 On a cold November night, Ice Nine Kills brought their post-metalcore or as I'm going to call it HorrorCore music to Salt Lake City. Being joined by Awake at Last, Light the Torch and Fit For A King, SLC was decimated by the pulverizing music at the sold-out show. Each band had an amazing performance and it showed by the amount of crowd participation. Sure there were cellphones in the air taking video and live streaming the show but the vast majority of people, however, were enjoying the show. There was head-banging, singing, and a circle pit that went on through the entire show.

Ice Nine Kills performance was like a set out of all of the best horror films. The band opened up with "Thank God It's Friday." In honor of the moment, vocalist Spencer Charnas came out dressed like Jason Voorhees, which included jumpsuit, mask, machete, ax and all. The crowd went insane during the opening song. That vibe continued on during the entire set. This was my first time seeing and really listening to the band. I was hooked. I took pictures in between headbanging.

The "Jig Is Up" was next. Spencer then changed into the dead skin mask from the Saw movies. Next, he donned the red and gray sweater made famous by Freddy Krueger. Sometime during that song guitarist Ricky Armellino jumped down off the stage and got up close and personal with the fans, as arms reached out to adoration him. The crowd went wild. The set continued with "Savages" then, "Nature Of The Beast." During the set, the theatrics continued, this time it was the familiar face of Regan McNeil, better known as the possessed girl in The Exorcist. At no point did the theatrics take away from the show and it was like a theater production, only better. This show was amazing!

The list of characters went on throughout the show including Michael Meyers, Freddy Krueger, and Pennywise. Drummer Patrick Galante's face was painted like Billy the Puppet from the Saw movies. Twice during the set Spencer jumped down to the crowd, and at one point body surfed through the crowd. This is obviously a band connected with their fans. Guitarist, Dan Sugarman was dressed up like Jack Nicholson from The Shining. Bassist Joe Occhiuti was dressed as Edward Scissorhands. Ice Nine Kills played 19 songs and a 1.5-hour set. I was thoroughly impressed. Go out and see these guys tear their way through this tour!

Setlist: "Thank God It's Friday, The Jig Is Up, Savages, Nature Of The Beast, World In My Hands, Communion Of The Cursed, A Grave Mistake, Your Number's Up, Rocking The Boat, Merry Axe-Mas, Thriller, Hell In The Hallways, Stabbing, Ribcage, Love Bites, Tess-Timony, Me, Myself & Hyde, American Nightmare, It Is The End."