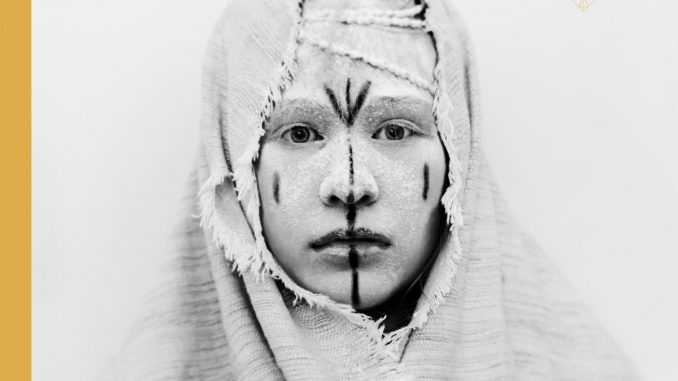 IANAI – "Elitha" (Lyric Video)
Debut Album 'Sunir' Coming June 6th
IANAI has released the second single from their upcoming debut album. The new track, "Elitha" is out today, along with an accompanying lyric video which can be seen
here
.
"Elitha's five minutes manifests an energy into being. The energy embodies a plethora of names and shapes throughout human history, and it can be approached using one's beliefs and cultural roots as a guide.
The music acts as an encouragement to leave earthly worries behind oneself and leap far into lands unknown. When feeling bound down by the shackles of cold, cruel reality of your surroundings, the music flows free, abundant with bliss and a sense of purpose. It is a remembrance of the light that is always there, not at the ends of tunnels but transmitted by the tips of human fingers and carried by the tongues people speak."
The debut album from IANAI, Sunir, will be released on June 6th on Svart Records. The album is produced by Jaani Peuhu (Swallow The Sun, Iconcrash, Mercury Circle) and mastered by Jaime Gomez Arellano at Orgone Studios (Ghost, Ulver, Paradise Lost).
To speak to Trevenial, the single-entity, multi-instrumentalist voice from the other side of the veil, is to speak to a spirit that transcends the veil of this world and crosses borders beyond time and place. But you will not speak to Trevenial, but hear the words put forth in IANAI. IANAI is the essence of music that will permeate culture and influence without thought of boundaries or convention. IANAI is mythos in the making.
With not much known of Trevenial's identity or nature, IANAI's music is imbued with flavors from indigenous musical cultures around the globe and clothed in darkly hued indie moods. Acting as a messenger between two worlds and IANAI is music carried from within through the ages. Now is the time to let the waking world hear it too.
From a time before time; before the ocean swallowed Atlantis and the named gods sat atop their mountains. When the ancient ones roamed free, unburdened, IANAI whispers through the boundary of legends.
With Sunir on the horizon, the question that remains is: when you hear IANAI, will you heed the call?
IANAI Online:
Svart Records Online: