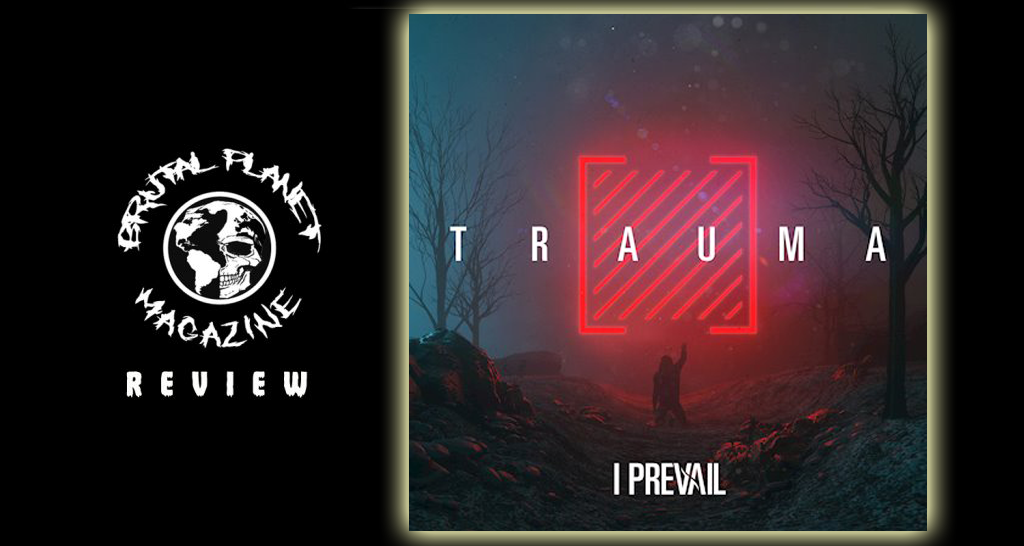 It feels like a brand new chapter has begun for I Prevail as they arise from the shadows to bring us an eagerly awaited new album. With their Instagram feed wiped clean, all that seems to be their priority right now is showing the world that they are back and mean business.

Vocal injury put doubt on I Prevail's future
The Michigan quartet sprung into mainstream success after the release of their first studio album Lifelines back in 2016. Since its release, the band endured a whirlwind, two years that saw them complete two major headline tours, including sold out shows overseas in Australia. But their path to this new album hasn't been easy; Near the end of 2017, vocalist Brian Burkheiser suffered a devastating vocal injury which put doubt on the band's future. After a hellish personal struggle, Burkheiser arose from his demons and joined fellow bandmates to create what would be a mighty comeback after this dark time. The aptly titled Trauma was released 29th March and believe me, it's well worth the wait.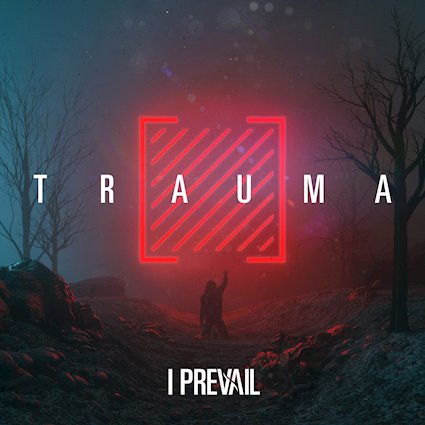 Hyping up the announcement of this second studio album, I Prevail took to Facebook back in February to reveal the only way for fans to hear new music was to share their post 100K times. This was a bold move but one that showed they were confident the world was eager to hear what they had pulled themselves out of the darkness for. With that, the first single "Bow Down" dropped and it's certainly one of their heaviest tracks to date. The authoritative hook "Get on your knees and bow down" along with the other hard-hitting lyrics, no doubt fire off a powerful message; Also making this the perfect opening track for Trauma.

Genre merging
"Breaking Down" and "Paranoid" shortly followed and demonstrated the twist of genres that you can expect from this new album. Swaying unapologetically from hip-hop to heavy metal to alternative, the mood oscillates from one extreme to the other. This turbulence is boosted by the dual vocals that I Prevail work perfectly, giving you a sense of two different emotional types in the tracks. "Rise Above It" certainly stands out as the albums message. Boosted by the rap sections from Justin Stone, the echo of "I will stop for nothing, because I was made to rise above it" rings out the mentality that got I Prevail where they are today.

Throughout the album, the lyrics share a common melancholic theme. Whether they are reflective of Burkheiser's torment or not, they still breathe a sense of emotion that fuelled this album. "Let Me Be Sad" exposes some of that vulnerability with a slower track that strips away the noise and lets the delicate tones put all the attention on the lyrics. Vanlerberghe takes a side step on "Every Time You Leave" as songstress Delaney Jane joins Burkheiser for an emotional duet; This is another example of the diversity of styles you'll find throughout Trauma that just keeps you in it's grip.

Nu-metal hooks
Things turn heavy again as Eric Vanlerberghe dominates the vocals for "Gasoline." Amongst the twisted genres we've already heard in this album, this one purely sticks to some classic nu-metal hooks while the fiery vocals deliver a powerful punch. Electro soundscapes kick off "Hurricane" and "Low" before flowing into catchy pop-rock melodies with Burkheiser leading the sing-along choruses; But true to form, Vanlerberghe arrives with those forceful raw vocals backed by sporadic riffs that switch the mood in another direction once again.

With even more tracks still, this is certainly an impressive second album that I Prevail should be proud of. Make sure you go grab a copy today!