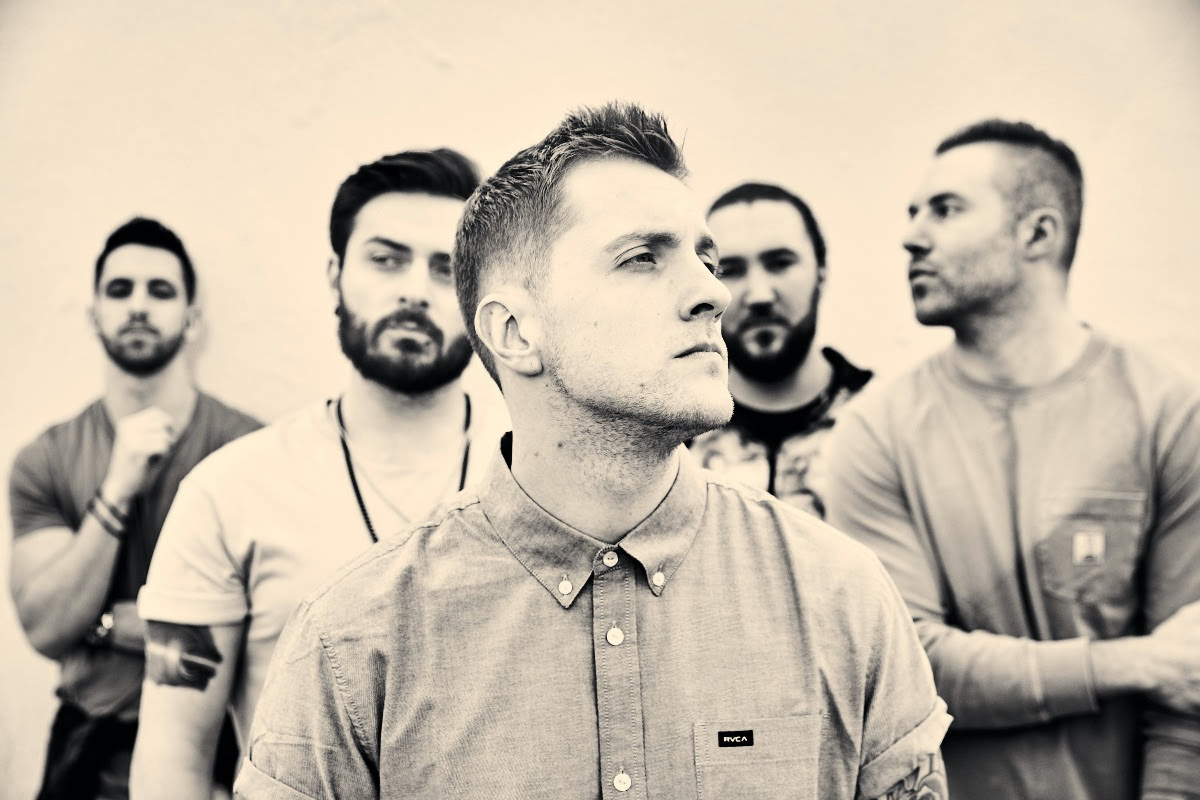 ALBUM FEATURES LIVE + REIMAGINED VERSIONS OF TRACKS FROM 2019's HALF-A-BILLION STREAMING SOPHOMORE EFFORT TRAUMA

WATCH VIDEO FOR LIVE VERSION OF "DEADWEIGHT" FEATURING BEARTOOTH'S CALEB SHOMO HERE
Grammy-nominated rock powerhouse I PREVAIL will release Post Traumatic on October 30 through Fearless Records. The 17-track collection features live, reimagined, and acoustic versions of songs from 2019's blockbuster sophomore effort Trauma.
Post Traumatic is available for pre-order here.
To celebrate the announcement, the band has shared the video for the live version of "Deadweight," featuring Beartooth's Caleb Shomo.
Watch + listen here.
Post Traumatic demonstrates the many sides of I Prevail's musical personality. Live versions of the barnburner "Bow Down" and the unforgettable and contemplative "Breaking Down" capture the band's onstage prowess and passionate exchange of energy with its diehard fanbase. Elsewhere, a stripped down version of "Every Time You Leave," featuring Juno Award-nominated Canadian singer Delaney Jane, shows off the band's more melodic side. Collaborations with EDM superstar Illenium and rap dynamo Joyner Lucas are also included.
Ultimately, Post Traumatic is a multi-faceted release that calls attention to all of I Prevail's layers.
I Prevail continue to grow at an exponential pace. The band has generated half-a-billion streams on last year's sophomore blockbuster Trauma. The group also received nominations for two GRAMMY Awards in 2020 — in the categories of "Best Rock Album" for Trauma and for "Best Metal Performance" for the single "Bow Down." The band's accomplishments have been lauded by mainstream media, including Variety, NPR, Psychology Today, and SPIN.
POST TRAUMATIC TRACK LISTING:
"Bow Down" (Live from Grand Rapids)
"Paranoid" (Live from Rock am Ring) )
"Every Time You Leave" Feat. Delaney Jane (Live on SiriusXM)
"Rise Above It" (Live from Montreal)
"Breaking Down" (Live from Detroit)
"DOA" (Live from London)
"Gasoline" (Live from Download Australia)
"Hurricane" (Live from Vienna)
"Let Me Be Sad" (Live from Rehearsal)
"Low" (Live from Boston)
"Goodbye" (Live from Pittsburgh)
"Deadweight" Feat. Caleb Shomo (Live from Fayetteville)
"I Don't Belong Here" (Live from Rehearsal)
"Feel Something" – ILLENIUM and Excision (With I Prevail)
"DOA" (feat. Joyner Lucas)
"Hurricane" (Reimagined)
"Every Time You Leave" Feat. Delaney Jane (Live Acoustic)
I PREVAIL ARE:
Brian Burkheiser [clean vocals]
Eric Vanlerberghe [harsh vocals]
Steve Menoian [lead guitar]
Dylan Bowman [rhythm guitar]
Gabe Helguera [drums]