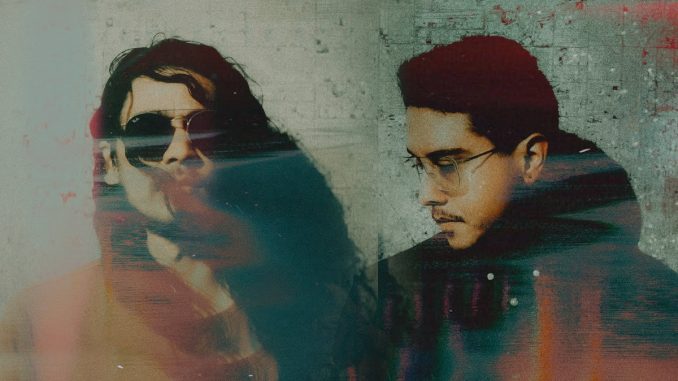 Dayseeker
vocalist
Rory Rodriguez
and drummer
Mike Karle
launched their new project
Hurtwave
in 2020. As Hurtwave, the pair traffic in synths and the output is decidedly different than that of their main band.
The band, signed to Spinefarm Records, have shared the video for the new track "Black and Blue." Watch it here.
"'Black and Blue' is about my relationship with a girl who, emotionally, would leave me feeling battered and bruised," says Rodriguez. "It made me seriously question if we were in love or if I was potentially being used by someone I deeply cared for."
Previous Hurtwave sonic transmissions include "Sever," "Fever Dream," "Bleach," and "My Father Said." These tracks will all appear on the band's debut EP, Night Therapy I. The EP is being released as seven separate installments through the coming months.
The Hurtwave drops have tallied nearly 1 million streams since they began.
Hurtwave were born when Rodriguez and Karle were drafting demos in GarageBand. These tracks "flourished into some of our proudest work yet," Rodriguez explains. "Blending our real and emotional lyrics into a synthwave setting has created something really special for our listeners."