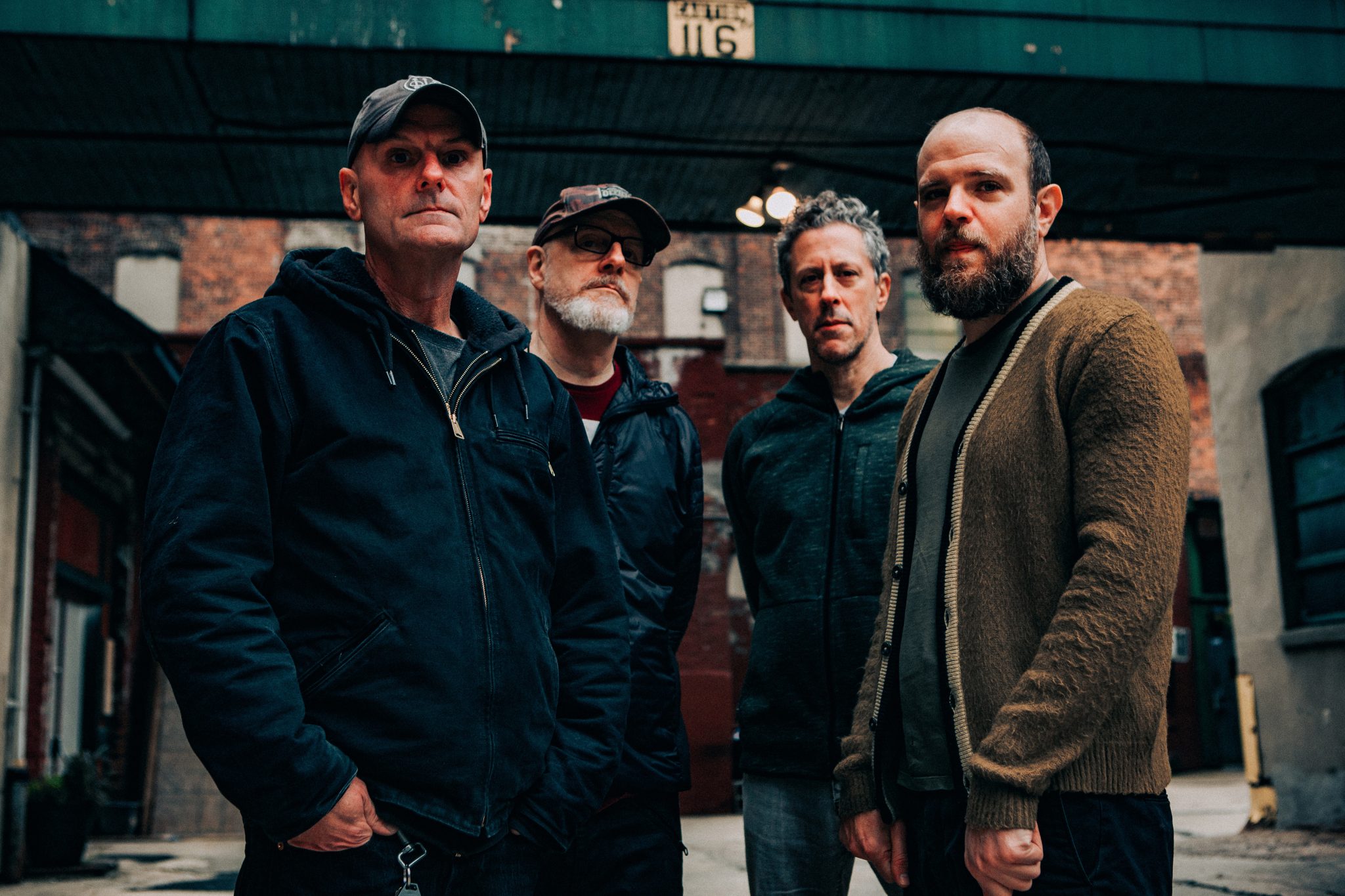 HUMAN IMPACT RELEASE NEW SONG "CONSEQUENCES" AS BAND ANNOUNCES TOUR DATES WITH YOB

DEBUT ALBUM, HUMAN IMPACT, ARRIVES MARCH 13 VIA IPECAC RECORDINGS

http://smarturl.it/humanimpact

"Human Impact, a new band that collects members from three of New York noise's most important groups — the hardcore-influenced, ultraviolent Unsane, industrial anger mongers Cop Shoot Cop, and erstwhile Lower East Side pummelers Swans — actually sounds like all these groups making a racket at the same time." – Rolling Stone

"The supergroup's lineup represents the fulfillment of a noise rock ran's most fervent wish." – New York Times

"…a dark industrial vibe, with singer-guitarist Chris Spencer delivering a haunting baritone reminiscent of Ian Curtis or Marilyn Manson." – Consequence of Sound

"If you miss Unsane… should do a good job of scratching the itch. It's cut from the same '90s post-hardcore/noise rock itch…" – Brooklyn Vegan
Tour dates:

March 14 New York, NY Saint Vitus

March 19 Sacramento, CA Harlow's

March 20 Santa Cruz, CA The Catalyst

March 21 Oakland, CA Metro

March 22 Los Angeles, CA Echoplex

March 23 San Diego, CA Brick by Brick

March 24 Tucson, AZ Club Congress

March 25 Albuquerque, NM Sister

March 26 Denver, CO Marquis Theater

March 19 through 26 with YOB.

Human Impact is singer/guitarist Chris Spencer (Unsane), keyboardist Jim Coleman (Cop Shoot Cop), bassist Chris Pravdica (Swans, Xiu Xiu) and drummer Phil Puleo (Cop Shoot Cop, Swans). Human Impact was produced by Coleman and Spencer with recording done at BC Studios by veteran noise rock svengali Martin Bisi (Sonic Youth, John Zorn, Bootsy Collins). Additional recording was done at Hoboken Recorders with mixing completed by Alan Camlet.