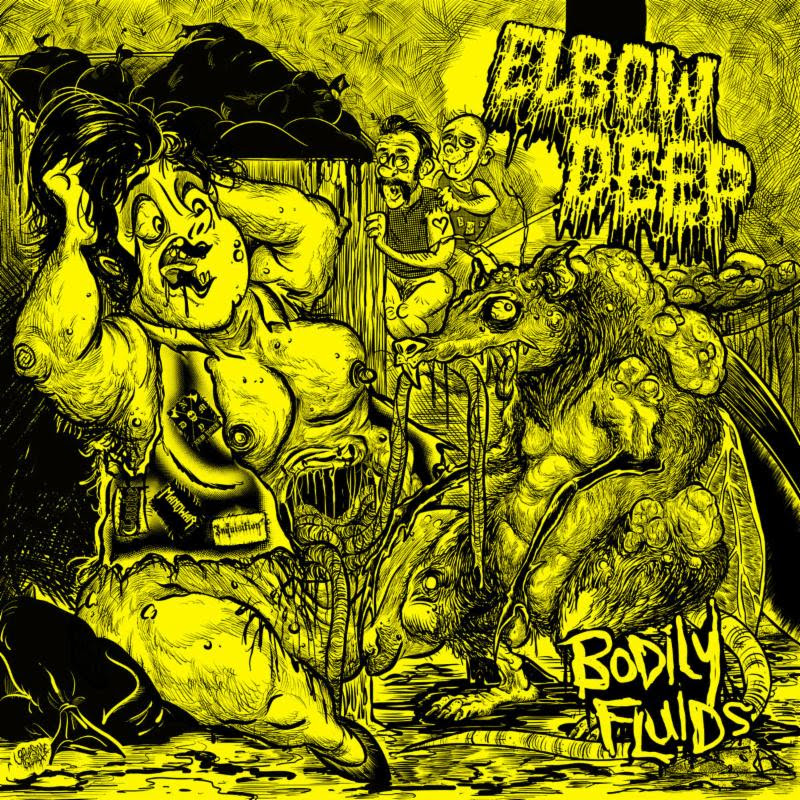 Horror Pain Gore Death Productions are set to release the new album from Chicago's shock rock Deathgrinding sickos ELBOW DEEP entitled Bodily Fluids May 31 on CD and Digital formats.
Horror Pain Gore Death welcome back Chicago sickos ELBOW DEEP with the offensive new album Bodily Fluids! Following up on the epic split album Trash Party with sleaze legends the Mentors, ELBOW DEEP unleash their third full length album, containing the most pungent material to date. A strangely comedic yet seamless blend of catchy Death Grinding Hardcore Punk Shock Rockery, Bodily Fluids features a dozen disgusting dirty tracks that are guaranteed to gross out and bring joy to all in it's path.
A must have release for fans of Macabre, Birdflesh, GG Allin, King Parrot, S.O.D., Anal Cunt, Autopsy, Cannibal Corpse, Bad Brains and all sorts of other ill shit.
TRACK LISTING:
1. Professor Bloodfart's Liquefied Erection
2. I Shat When I Came
3. Drink My Bathwater Or Die
4. Curdled Preteen Breastmilk Smoothie
5. Penis Dry Trap
6. Bodily Fluids
7. Fountain Of Brown
8. Shit In My Mouth and I'll Puke it All Over Your Face
9. Menstrual Kool Aid
10. Afterbirth Slip-N-Slide
11. Japanese Thunder Sauce
12. Piss And Shit On Tits Is Bliss
Pre-order info:

CD

Digital Download:

T-Shirt:

Horror Pain Gore Death Productions: