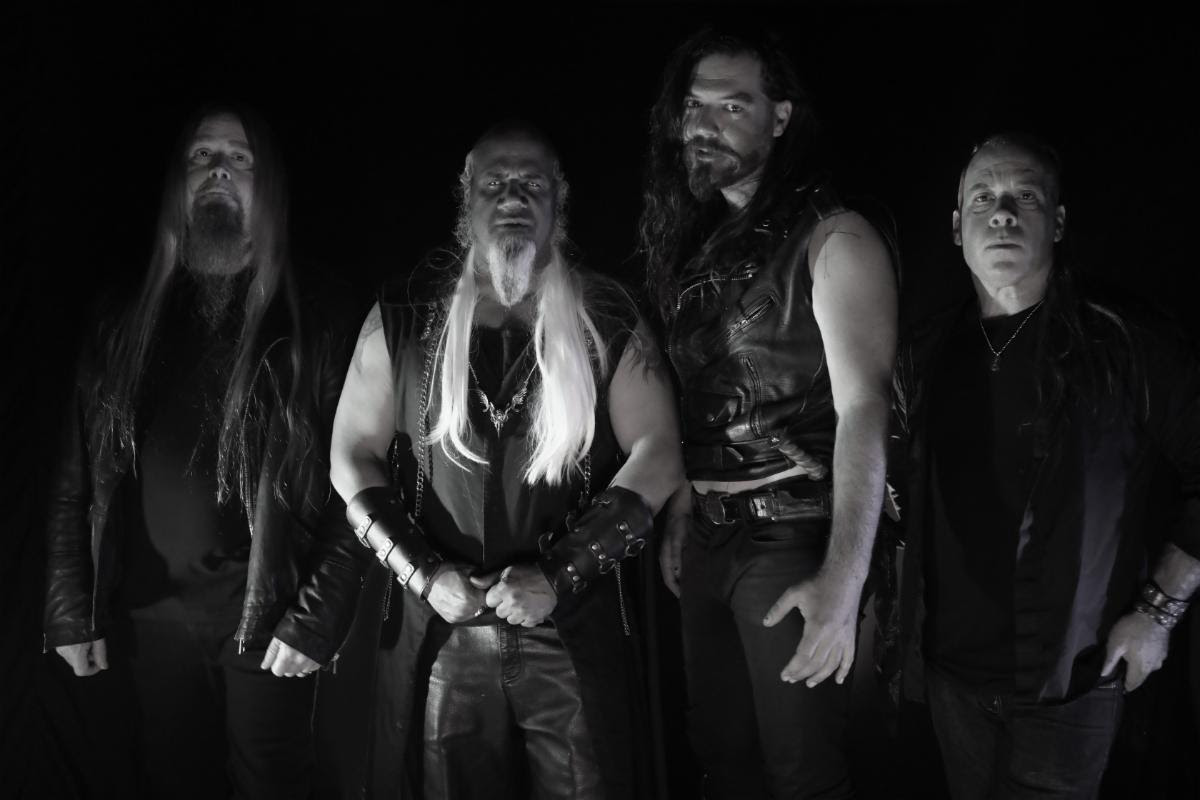 New Album, "Rats & Ravens," Available May 22 via Scourge Records
Horror metal band FROM HELL has unleashed a sinister new video for "They Come at Night," the latest horror story in the FROM HELL anthology, Rats & Ravens, out May 22 via Scourge Records.
Rats & Ravens is set in mid-13th Century Eastern Europe and weaves an eerie and epic tale of witchery throughout its 10 tracks.
"The story is about a witch who desires children of her own and steals them from the villages nearby," vocalist Aleister Sinn explains. "When she kills them, she traps the ravens who come for their souls. She keeps the children on this earth, reanimates their corpses with rats and calls them 'Lilium.'"
"Lilium," the first single from the blackened thrash band's Rats & Ravens, is an in-depth looks at these reanimated creatures. Watch the lyric video for "Lilium" at
https://youtu.be/fL3HaTOdP1E
.
Led by guitarist/vocalist Aleister Sinn (the dark persona of George Anderson), FROM HELL released their debut album, Ascent from Hell, in 2014, featuring an all-star lineup of bassist Steve Smyth (Forbidden, Nevermore, Testament), drummer Paul Bostaph (Slayer, Testament) and bassist Damien Sisson (Death Angel). For Rats & Ravens, Sinn and Smyth were joined by bassist Stephen Paul Goodwin (Vicious Rumors) and drummer Wes Anderson (Blind Illusion, Les Claypool). Drawing on their varied musical backgrounds, the new members added even more depth to the band's new songs.
Rats & Ravens was produced by Greg Wilkinson (High on Fire, Necrot, Autopsy) and mastered by Maor Appelbaum (Faith No More, Annihilator, Cynic).
Rats & Ravens track listing:
1-Dark Heart
2-They Come at Night
3-Lilium
4-The Witch
5-Don't Cry for Help
6-Three and Nine
7-Forest of the Screaming Trees
8-Room for One
9-Body Rats
10-Am I Dead
Like Rats & Ravens, FROM HELL's debut offering, Ascent From Hell, was a dark concept album, telling the story of a corpse that wakes up in Hell only to find he must go back to earth, recover his soul – which still lives inside another body – and drag it back to Hell. featured metal icons Paul Bostaph, Steve Smyth, and Damien Sisson.
FROM HELL is slated to join Atheist and Cadaver for a European tour this fall.
FROM HELL is:
Aleister Sinn – vocals and lead guitar
Stephen Paul Goodwin – bass guitar
Steve Smyth – lead guitar
Wes Anderson – drums
FROM HELL online: