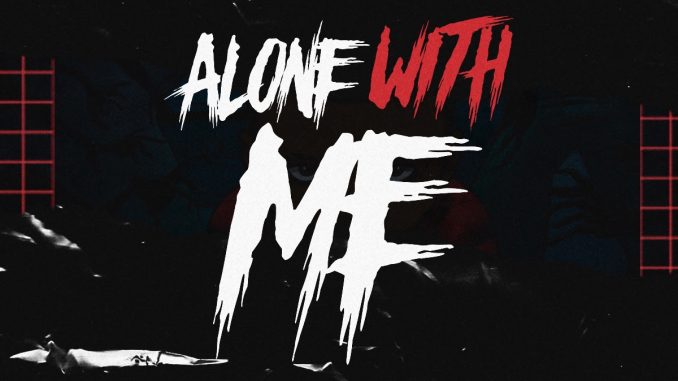 One of the preeminent independent artists of this generation touted by everyone from Eminem to Dwayne "The Rock" Johnson and streamed 1 billion-plus times,
HOPSIN
has just shared the video for the new song "
Alone With Me
." Watch it
here
.
It follows the new song "Your House," which is available here via his own label Undercover Prodigy. Watch the "Your House" video here.
Stay tuned for new features on Hopsin at Psychology Today and Ebony Magazine.
ABOUT HOPSIN:
Continuing a tireless grind as one of independent music's most inspired, impactful, and influential voices, Hopsin continually levels up his signature lyrical mastery. In 2007, the Los Angeles spitter, producer, director, editor, actor, and Undercover Prodigy founder first made his presence known with no-holds barred lyricism, razor sharp rhymes, and fearless creativity. Posting up over 1 billion streams and views outside of the system, he infiltrated the mainstream on his own terms with three gold-certified singles to date, namely "Sag My Pants," "Ill Mind of Hopsin 5," and "Ill Mind of Hopsin 8." After attracting a faithful following with Raw [2010] and Knock Madness [2013], he crashed the Billboard Top 200 at #17 with Pound Syndrome in 2015. Most recently, 2017's No Shame moved 15,000 copies first-week and emerged as his second straight Top 20 entry on the Top R&B/Hip-Hop Albums Chart. Beyond selling out shows on multiple continents, he appeared on the cover of XXL as a "Freshman" and garnered plugs courtesy of Complex, Rolling Stone, The Source, Vibe, and Huffington Post, who profiled him as "The Real Best Rapper Alive." Not to mention, Eminem cited him among "the Logics, the Coles, the Seans, the K-Dots, the 5'9″s" on "Fall" from 2018's Kamikaze. After a series of transformative experiences, the rapper born Marcus Jamal Hopson paints the realest and rawest depiction of himself in 2021 with new singles "Your House" and "Alone With Me."