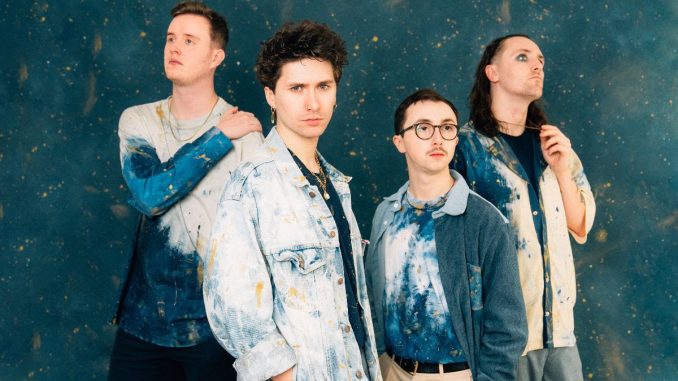 NEW ALBUM THE NOBLE ART OF SELF DESTRUCTION OUT AUGUST 25 VIA SHARPTONE RECORDS

HOLDING ABSENCE
have released an intense new single titled "
Scissors
." The track depicts the concept of sacrifice as a means to evolve, as the narrator commits to severing parts of themself in order to grow.
"Scissors" is the fourth single from The Noble Art Of Self Destruction, which will be released on August 25 via SharpTone Records.
Vocalist Lucas Woodland comments, "Today, we are excited to reveal the latest song from our new album TNAOSD called 'Scissors.' This song is a love letter to our favorite genre, which ispost-hardcore. It'sheavy, catchy, and emotional.
"We can't wait for you guys to hear this one, as we step ever-closer to releasing the whole album next month."
Watch the lyric video for "Scissors" and stream on all platforms now here.
Purchase and pre-save The Noble Art Of Self Destruction now here.
THE NOBLE ART OF SELF DESTRUCTION TRACK LISTING:
"Head Prison Blues"
"A Crooked Melody"
"False Dawn"
"Scissors"
"Honey Moon"
"Death, Nonetheless"
"Her Wings"
"These New Dreams"
"Liminal"
"The Angel In The Marble"
The Noble Art Of Self Destruction was recorded at Canada's Jukasa Studios with producer Dan Weller (Enter Shikari, Bury Tomorrow).
HOLDING ABSENCE ARE:
Lucas Woodland — Vocals
Scott Carey — Guitar
Benjamin Elliott — Bass
Ashley Green — Drums