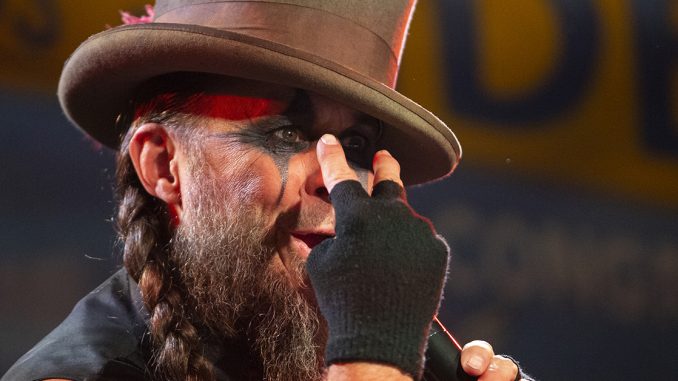 The circus came to town but this was not the family friendly, popcorn popping and orange peanuts type of circus. This was the Hellzapoppin Circus Sideshow Revue known for loud, serious metal, freakish stunts and a full blown light production. Music from bands like Avatar, Texas Hippie Coalition, Motorhead and Pantera was plentiful.
This is what visited the recently revamped Rail Club DFW Wednesday night in Fort Worth.
Hellzapoppin is not just another attempt for shock or freak value. It's much more than that. All it takes is just being in attendance for their presentation. Currently, the tour is currently working its way through a handful of Texas dates.
Hellzapoppin has rightfully earned the reputation as being the world's largest international touring rock and roll sideshow respectfully.
Guided by Dallas native Bryce "The Govna" Graves and his vision for a dream that has come true. Literally by his blood, sweat, tears and work ethic but he's not alone in this venture. Not only is Graves the captain of the Hellzapoppin ship, he's also a jack of all trades.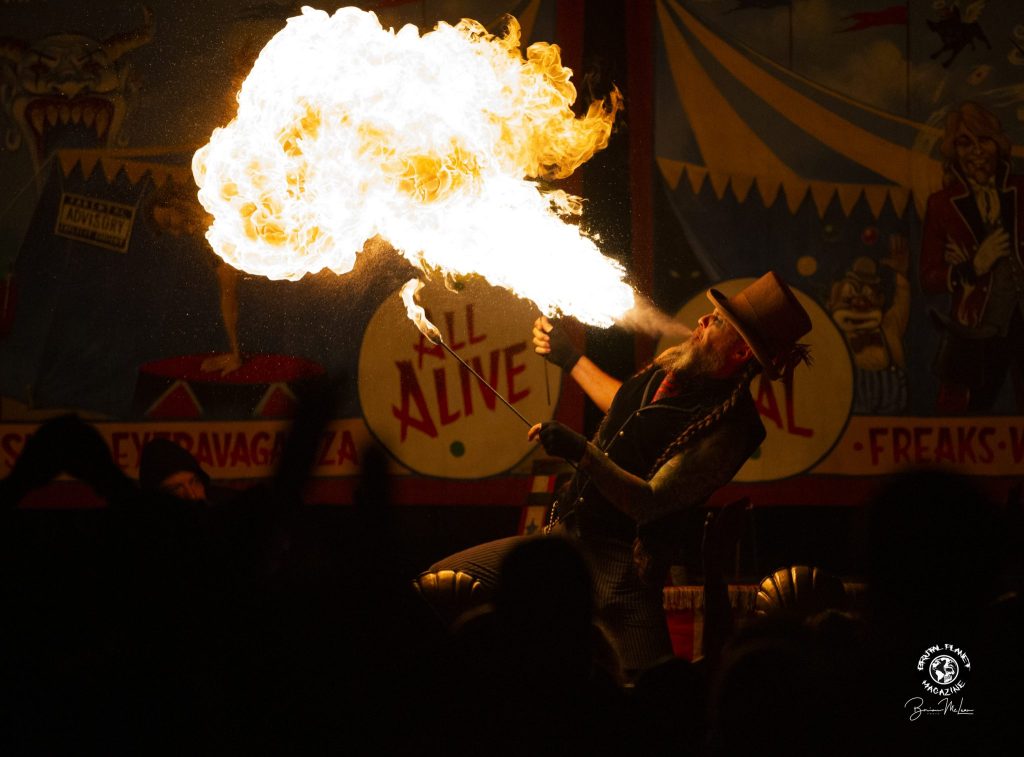 According to the Hellzapoppin bio, he's a producer, creator, director, masters of ceremonies and sideshow stuntman in the entertainment industry. Most respectively, Graves is the ultimate ringmaster with that hard edge. His experiences have weathered his skin and his tattoos tell a story. All the other things are just the sugar sprinkles, making him that much more likable and craving more. He's is even in Avatar's video for "Black Waltz" from the band's 2012 album of the same title.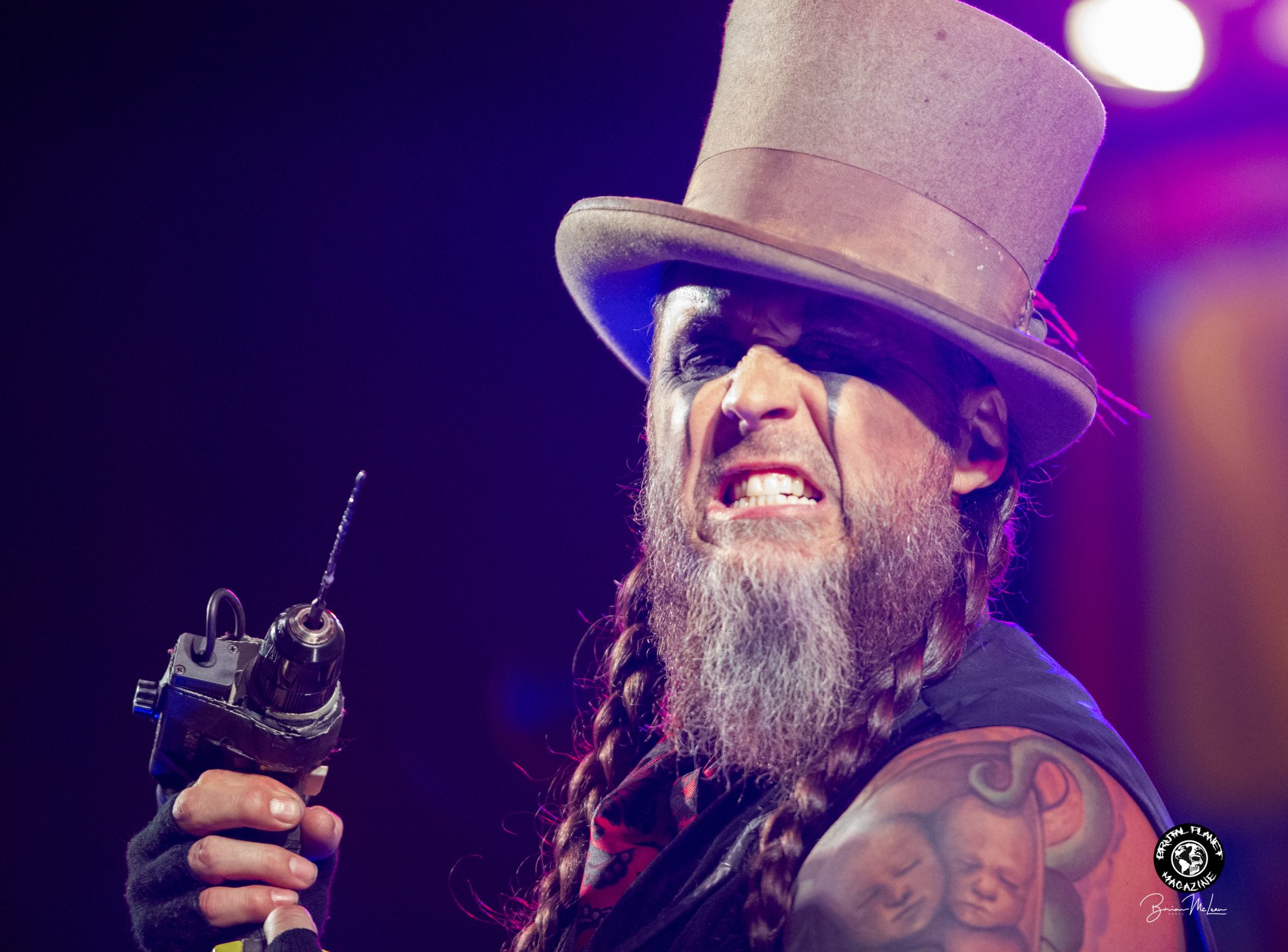 Graves has assembled an amazing roster of diverse talent under the Hellzapoppin banner. There's Short E. Dangerously, Willow Lauren, Lucian Fuller and Rolian Hernandez De Paz. Each performer brings their unique talent, skills and history to the Hellzapoppin stage.
Even though Dangerously also known as "Shorty" is only 3' 3", his performance will captivate the audience. Whether his hand walking through broken glass on fire or his dialogue, Shorty maintains a grip on the audience. He proudly sports the Texas Hippie Coalition logo on the back of his stud and spike encrusted denim vest and is in the band's "Moonshine" video from 2019.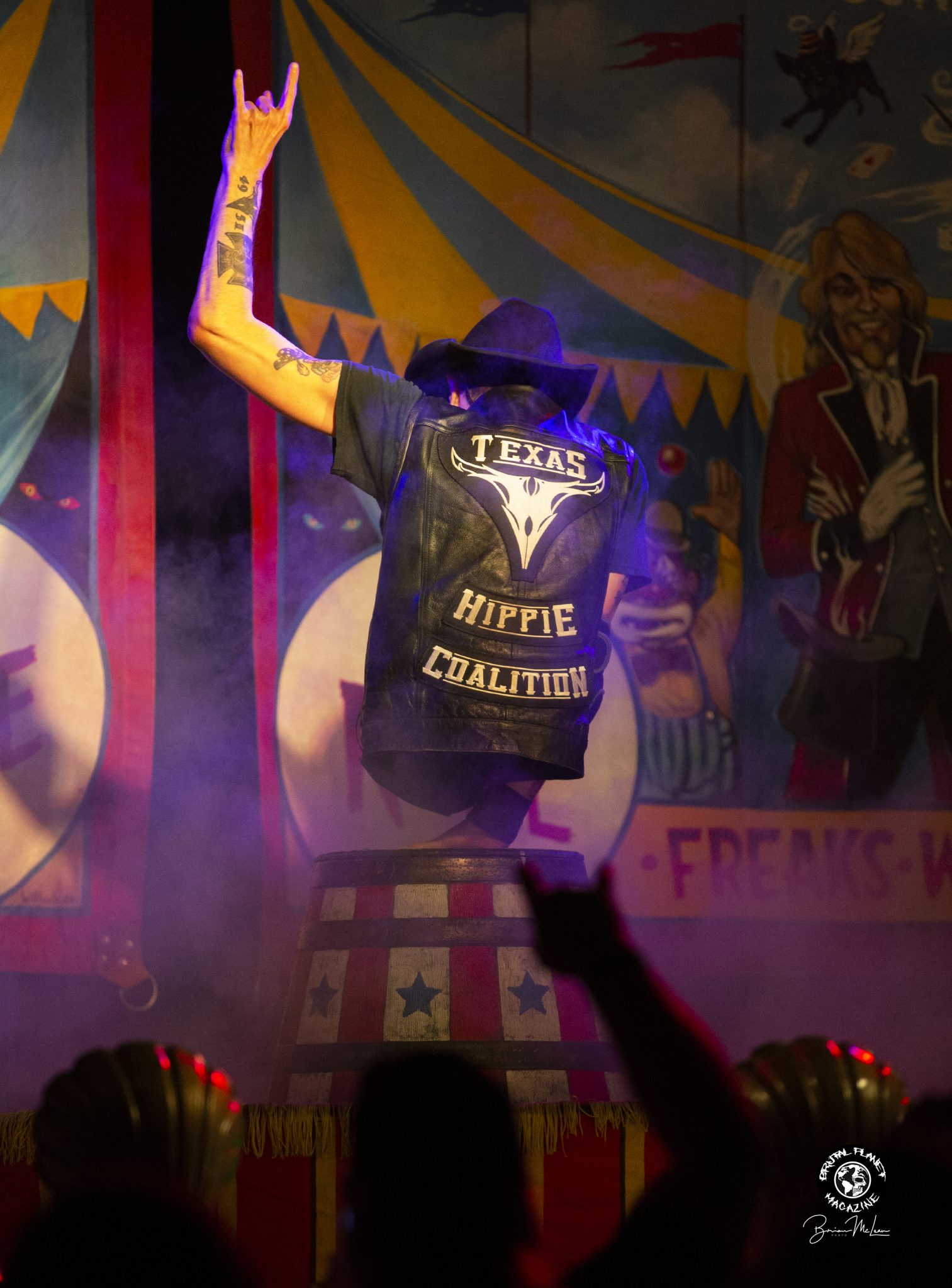 As for Lauren, she regurgitates razor blades, contorts and is handles fire with ease, leaving the audience in bewilderment. With Miss Willow, there's plenty of head scratching moments.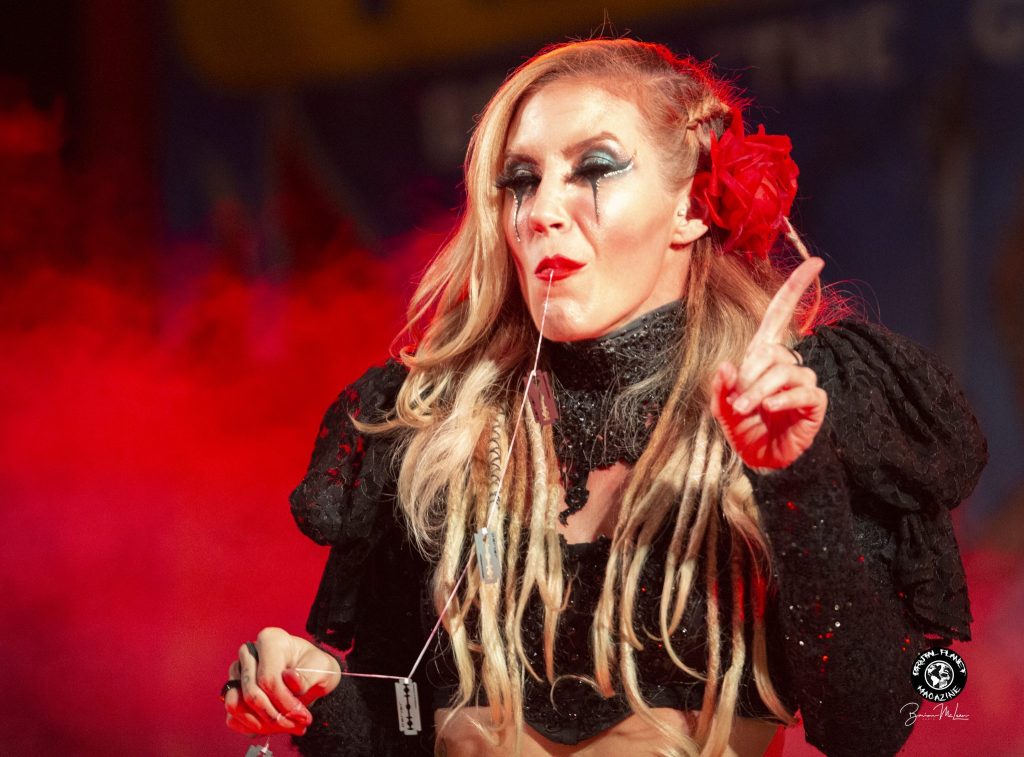 A circus though just really isn't a circus if juggling is not present. That's where Fuller's performance comes into play. He possesses impressive juggling skills whether working with a chainsaw, sharpened blades or flaming juggling pins. No worries, he can execute his skills blindfolded and on a towering unicycle as well.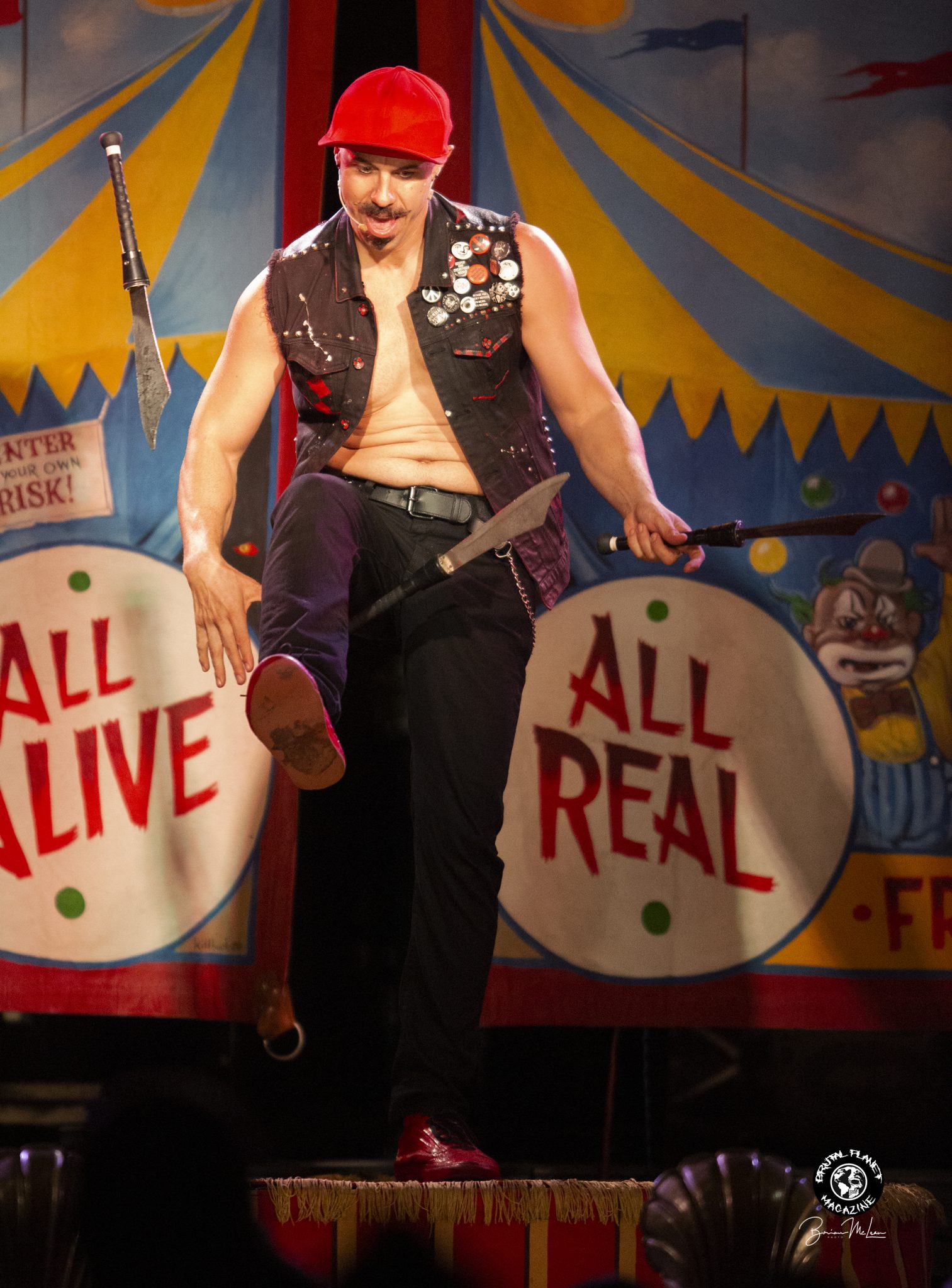 The latest addition to the Hellzapoppin camp is Roilan Hernandez De Pa or Circo Roilan. He's a third generation Cuban Hand Balancer that has earned international acclaim and has completed residencies in Las Vegas with some impressive names.
There's one important chapter to his life though that leaves the "Wow Moment" lingering.
At the age of 16, he escaped a Cuban prison and floated for three days in the Atlantic. He was granted political asylum by the US government in 2017 and received his citizenship in 2018.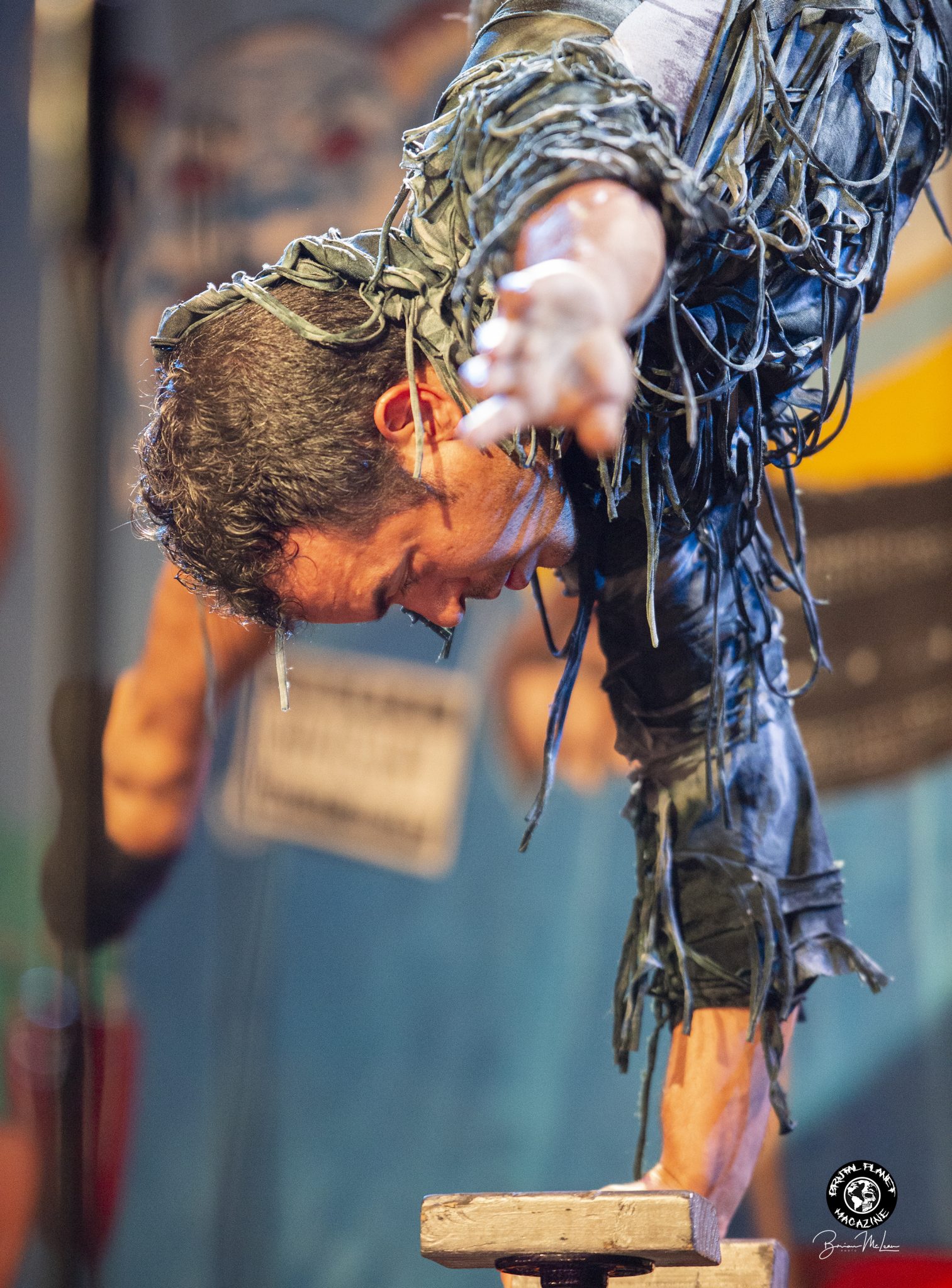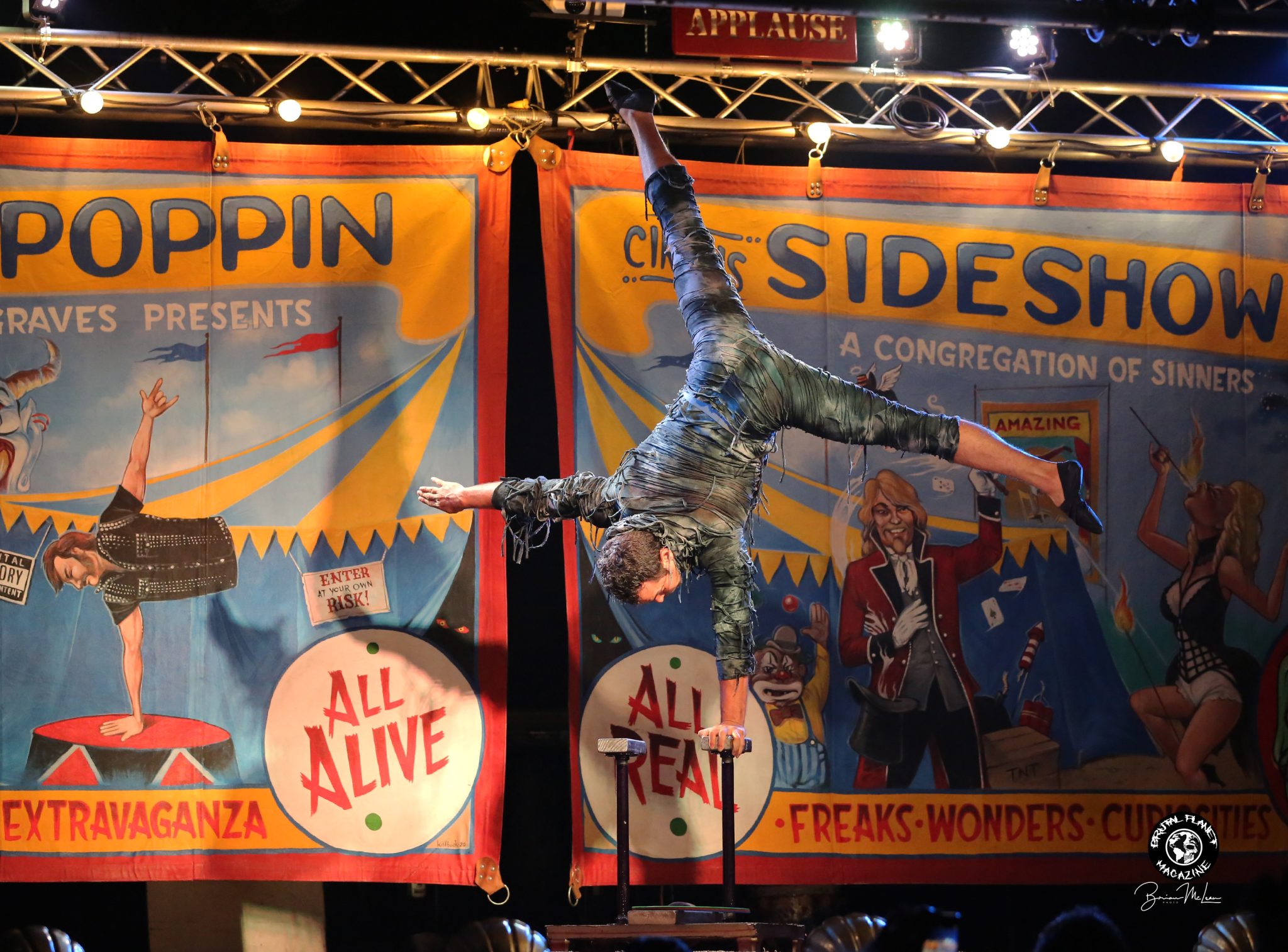 Each member of the Hellzapoppin entourage, whether on stage or behind the scenes, played an important role in Fort Worth. That was evident especially though behind the curtain and banners.
An evening of seeing Hellzapoppin rivals available entertainment in Sin City.
The Hellzapoppin performance at the Rail Club DFW ran smoothly and perfectly. There were no speed bumps, technical glitches, nothing that would slow down or derail the production. Hellzapoppin set the performance on cruise control. Nothing went wrong.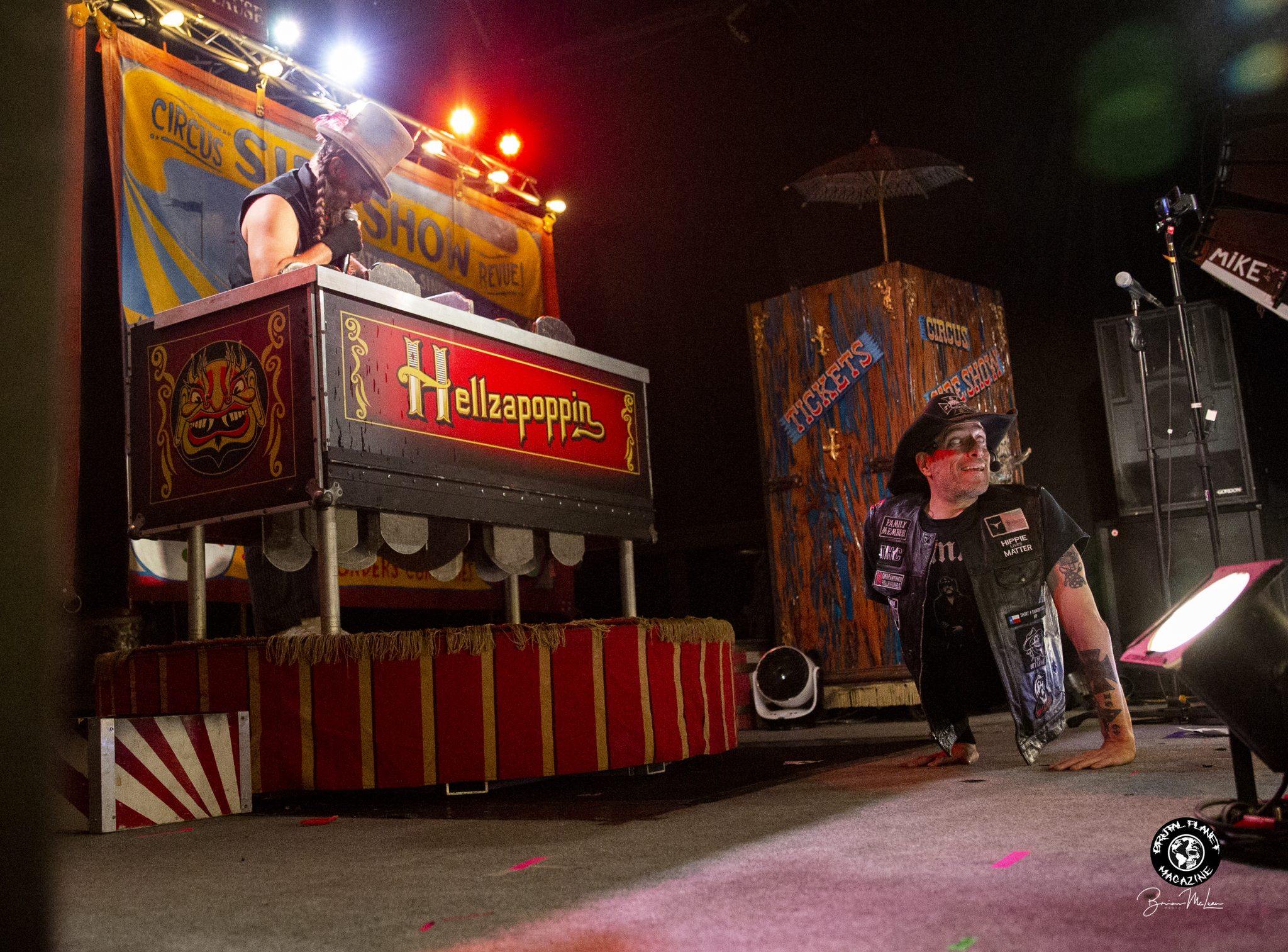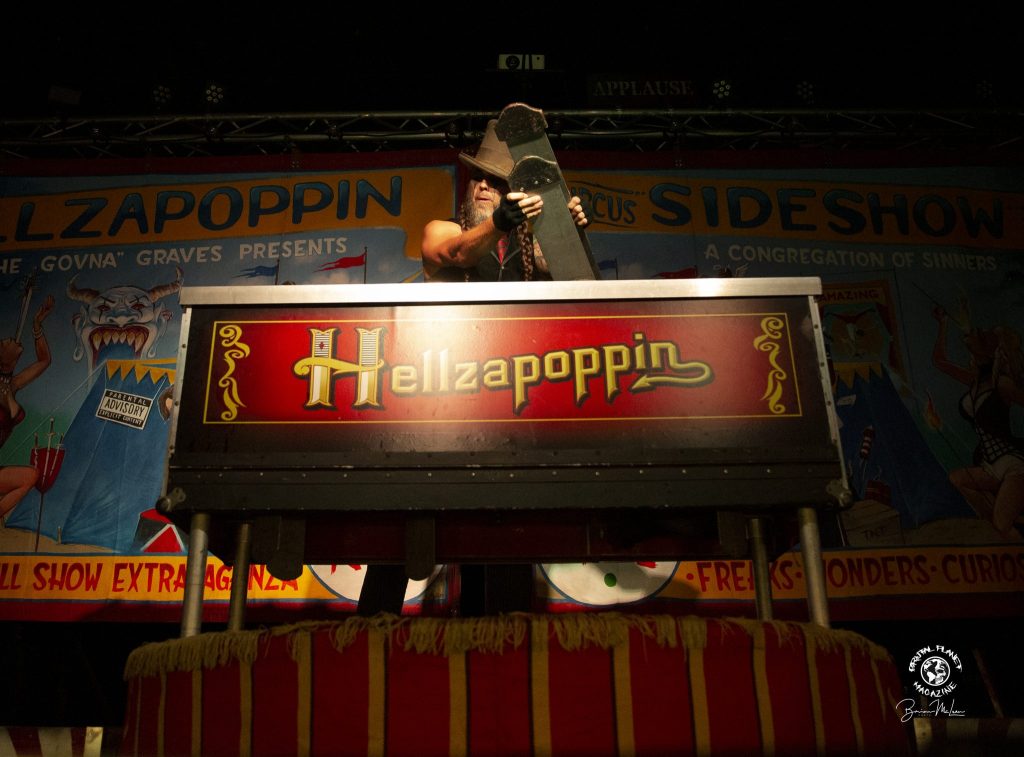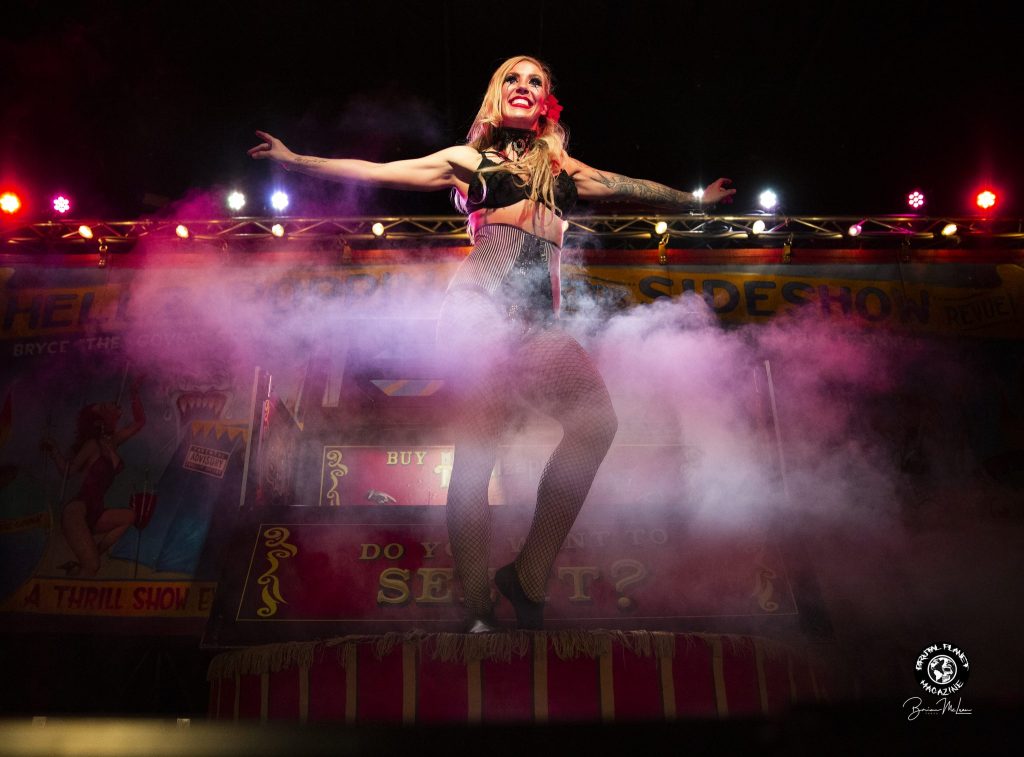 That's how organized the Hellzapoppin presentation was Wednesday night. The production and performance as a whole from start to finish is that good. A night with Hellzapoppin is simply an incredible evening of hard edge entertainment. The reasonable price of admission makes the experience that much more enjoyable.
Those who missed the intimate setting with Hellzapoppin, they missed an incredible circus show with a heavy metal vibe.