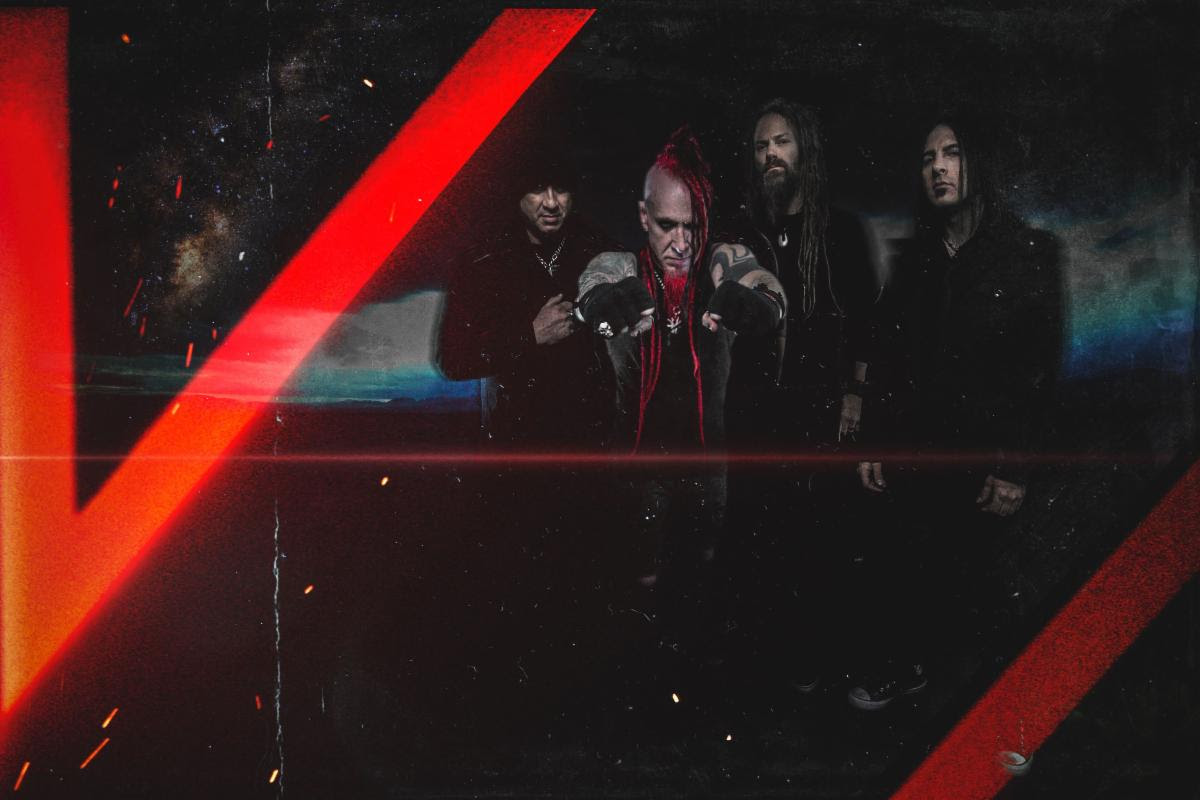 NEW TRACK "BLACK FLAG ARMY" OUT FRIDAY, SEPTEMBER 13,
FROM FORTHCOMING ALBUM WELCOME HOME
FEATURING THE LATE VINNIE PAUL'S FINAL RECORDINGS, AND TOP 5 ACTIVE ROCK RADIO SINGLE "WELCOME HOME"
New Dates Added To "A Celebration Of Life" Tour;
A Portion Of Ticket Sales To Be Donated To The American Heart Association
In Vinnie Paul's Memory; Tickets Are On Sale Now,
HERE
"Seeing everybody — the excitement on their faces. It's genuine … It's been a little rocky, emotionally, for everybody. It's been a minute since we've been out, so it takes some time, but the main thing is giving the fans that glimpse that everything is going to be alright, and it's been great."
– Tom Maxwell, Consequence of Sound
New York, NY, Tuesday, September 10, 2019— Hard rock purveyors HELLYEAH are home after an 18-city "A Celebration Of Life" headliner, honoring the life of bandmate and brother Vinnie Paul, a tour during which friends and fans in HELLYEAH's heavy metal family mourned and celebrated their hero together.
"An explosive performance that made you mosh, made you smile, made you cry as he spoke of
Vinnie and made you love HELLYEAH even more. It was truly a remarkable and uniquely emotional night for every member of the band. …made this one of the most special concert experiences I've ever had."
– Tattoo.com
With less than a month until the release of their sixth studio album, Welcome Home, due Friday, September 27, via Eleven Seven Music, the band announce today the release of "Black Flag Army," the final instant download track available when you pre-order the album
HERE
. WATCH/SHARE "Black Flag Army"
HERE
, on E7M YouTube Friday, September 13.
Their eagerly anticipated new album, Welcome Home, which features the late Vinnie Paul's final recordings, will unleash 11 tracks, driven by their love, loyalty, reverence and respect for their fallen brother, including "Black Flag Army," fiery track "
333
," Top 5 Active Rock single "
Welcome Home
," which is the band's fastest-growing song at Active Rock Radio, guitar-driven "
Perfect
," and gritty "
Oh My God
."
WELCOME HOME TRACKLIST:

1. 333

2. Oh My God

3. Welcome Home

4. I'm the One

5. Black Flag Army

6. At Wicks End

7. Perfect

8. Bury You

9. Boy

10. Skyy and Water

11. Irreplaceable

Download a hi-res file of the album art

here

.
HELLYEAH 2019 TOUR DATES
w/Nonpoint & Deepfall
November 15 – Cincinnati, OH – Bogarts
November 16 – Peoria, IL – Monarch Music Hall*
November 19 – Toronto, ON – Phoenix Concert Hall
November 20 – London, ON – London Music Theatre
November 22 – Flint, MI – The Machine Shop*
November 24 – Angola, IN – The Eclectic Room
November 26 – Belvidere, IL – The Apollo Theatre
November 27 – Madison, WI – Majestic Theatre
November 29 – Colorado Springs, CO – Black Sheep
December 2 – Missoula, MT – Palace Theatre
December 3 – Billings, MT – Pub Station
December 5 – Calgary, AB – Palace Theatre
December 6 – Edmonton, AB – Union Hall
December 8 – Vancouver, BC – The Imperial
December 10 – Seattle, WA – El Corazon
December 11 – Spokane, WA – Knitting Factory
December 12 – Boise, ID – Revolution
December 14 – Chico, CA – Senator Theatre
December 15 – Sacramento, CA – Ace Of Spades
December 17 – San Diego, CA – House of Blues
December 18 – Los Angeles, CA – Regent Theater
December 19 – Phoenix, AZ – Van Buren
December 21 – San Antonio, TX – Aztec Theater
* = Without Nonpoint
2020 TOUR DATES
February 1-6 — ShipRocked 2020
FOLLOW HELLYEAH: