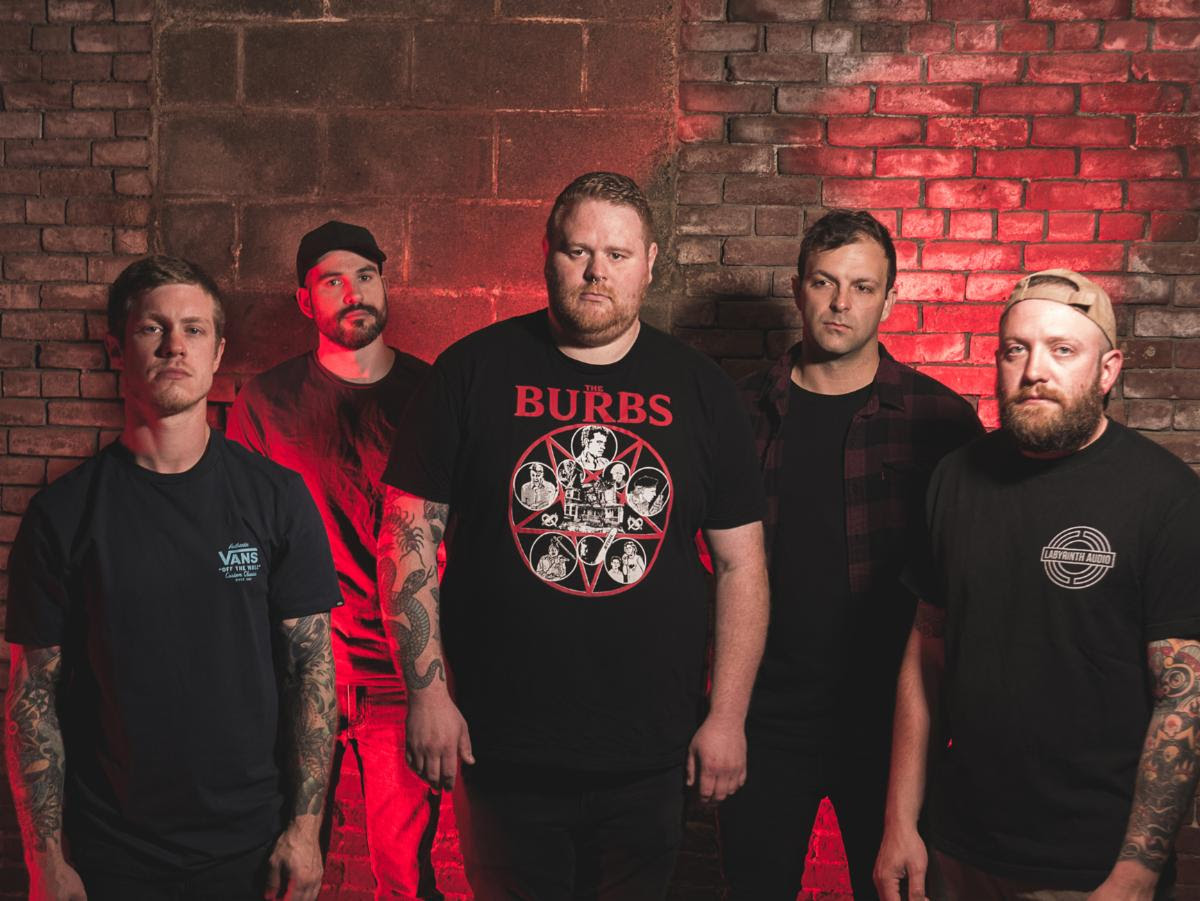 HELLHORSE: No Echo Streams Paradise Lost EP By Boston Metallic Hardcore Outfit; Record Sees Release Through Creator-Destructor This Week
Boston, Massachusetts-based metallic hardcore quintet HELLHORSE presents their Paradise Lost 12″ EP through Creator-Destructor Records this week. On the eve of the album's official release, No Echo is now hosting an advance stream of the searing record.
HELLHORSE has honed their special craft of crushing chaotic metalcore/d-beat crossover, reminiscent of the early-2000s stylings of Botch, Converge, and Poison The Well. The follow-up to the band's self-released Old Dystopia EP, the six-song Paradise Lost EP shows the band delivering an even more venomous and cohesive attack.
Paradise Lost was recorded in spring of 2019 at Labyrinth Audio in Peabody, Massachusetts, engineered by Keith Gentile and Nick Twohig. Mixing duties were handled by Sonny DiPerri, mastering was handled by Adam Gonsalves at Telegraph Mastering, and the record was completed with artwork and layout by Chris Smith.
HELLHORSE offers, "When we started putting Paradise Lost together, we wanted it to be two things: aggressive and dynamic. We tried to accomplish that by pulling from influences outside our genre at times throughout the EP. The songs can definitely stand alone, but they really work best as a whole to create that dynamic. Hopefully the result is something people can get into and enjoy."
No Echo writes, "The Boston-based outfit already proved on their 2018 self-released Old Dystopia EP that they possess the musical prowess to harness their penchant for '00s-styled metalcore arrangements into something chaotic yet focused, which is certainly not an easy feat. HELLHORSE up the ante on their sophmore EP, Paradise Lost."
Hear HELLHORSE's Paradise Lost early only at No Echo RIGHT HERE.
Creator-Destructor will release
Paradise Lost
on all digital platforms and 12″ vinyl EP with two color variants this Friday, October 4th. Find preorder options including merch bundles at the label webshop
HERE
and Bandcamp
HERE
, and see the scorched official video for "The Long Drought"
HERE
.
Following their September East Coast US tour in support of the EP, HELLHORSE is booking new shows into the winter months. The band has several regional shows scheduled, including a release show for the new EP in Revere on October 26th. Watch for updates to post in the weeks ahead.
HELLHORSE Live:
10/18/2019 Ralphs – Worcester, MA
10/26/2016 Sammy's Patio – Revere, MA *Paradise Lost release show
11/21/2019 O'Brien's – Allston, MA