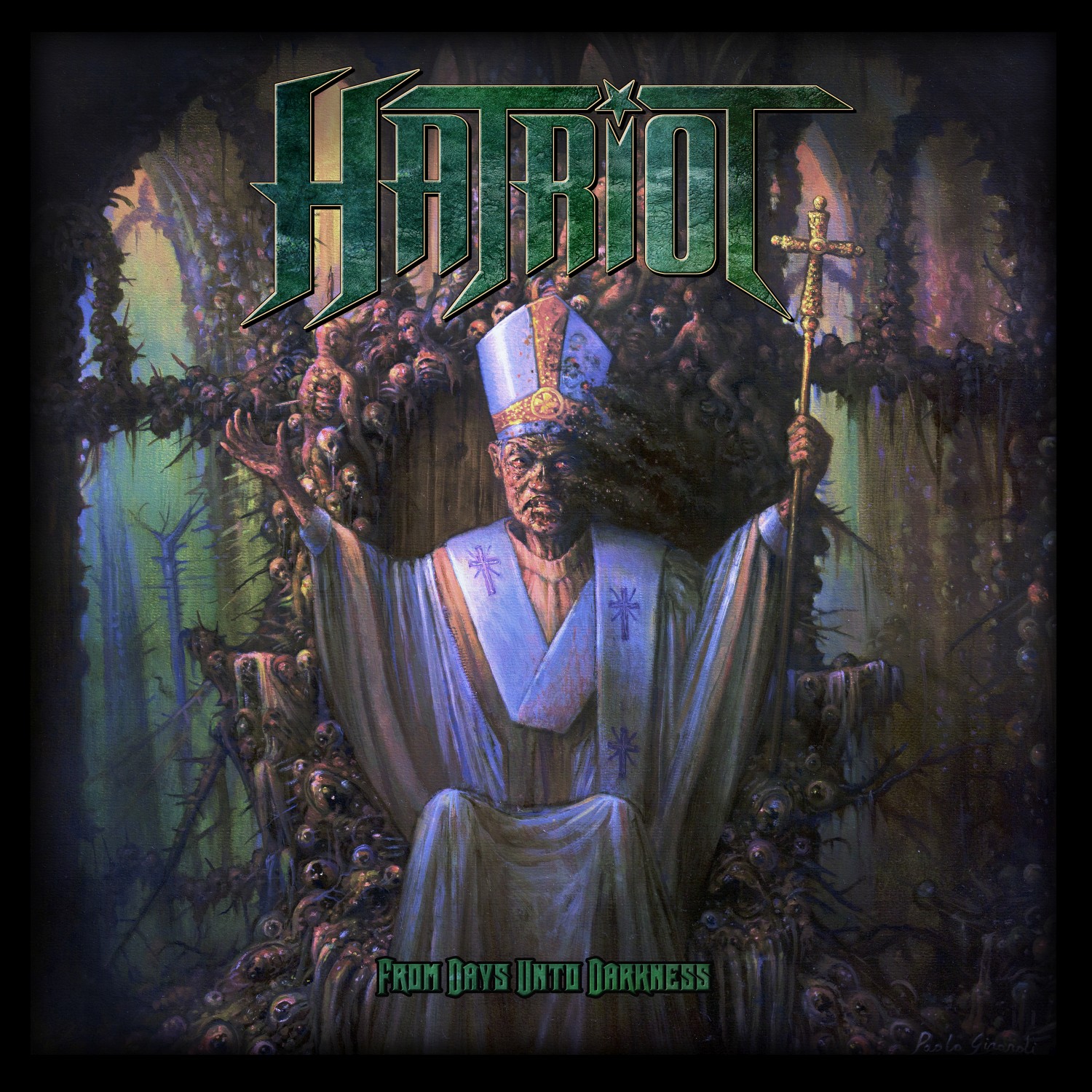 Hatriot, a four-piece San Francisco Bay Area thrash metal outfit has released their third studio effort titled From Days unto Darkness through Massacre Records on July 26, 2019.
The band name Hatriot should be familiar to those who follow the thrash metal genre as the debut, 2013's Heroes of Origin and 2014's Dawn of the New Centurion featured Steve "Zetro" Souza of Exodus fame as vocalist. Along with Souza, sons Cody (bass) and Nick (drums) were part of Hatriot's roster and will continue to do so, that is until now.
The elder Souza has since stepped aside to focus more on Exodus leaving a vacancy that has been filled by Cody who will now serve as vocalist along with his bassist duties. The result with the older Souza offspring stepping up and taking over vocal duties is a continuation of Hatriot's reputation delivering a solid thrash metal album with a slight variation.
With the absence the senior Souza and the siblings at the helm, the band can tap more into their death metal influences such as Skeletonwitch and Death while still staying true to their thrash metal roots of the Bay Area.
From Days unto Darkness sees Hatriot delivering nine tracks of solid thrash metal with elements of death metal vocals throughout touching on subject matter such as the end of the world, conspiracy theories, horror icons and the new world order.
The elements of the death vocals are the most prevalent in the album's final track, "Ethereal Nightmare" and "Organic Remains" but the vocal style is present on a regular basis. There are times the two vocals styles are layered over one another as with "World, Flesh and Devil" at the midpoint of the disc. The death metal vocal contributions are not overly used and changes things up with a deathly twist and should be considered a positive.
Those true to trash metal roots won't be disappointed with these vocal additions. The Bay Area thrash metal vibe and riffing is alive and well from start to finish with majority of the tracks clocking in at 6:06 and beyond with plenty of long leads and thrashing double bass action.
One can't help but notice a slight hint of an Exodus influence due to the blood line that flows through Hatriot but that's not particular a negative, it should be a considered an instant dose of credibility.
Just dialing in randomly or dropping the needle at any point on From Days unto Darkness, the listener will instantly receive a healthy dose of Hatriot thrash. With this release, the time has come for Hatriot to step up their game and make their name be known as a thrash metal band worthy of a listen. Hatriot has done their part, now it's time for the fans to step up and do the same