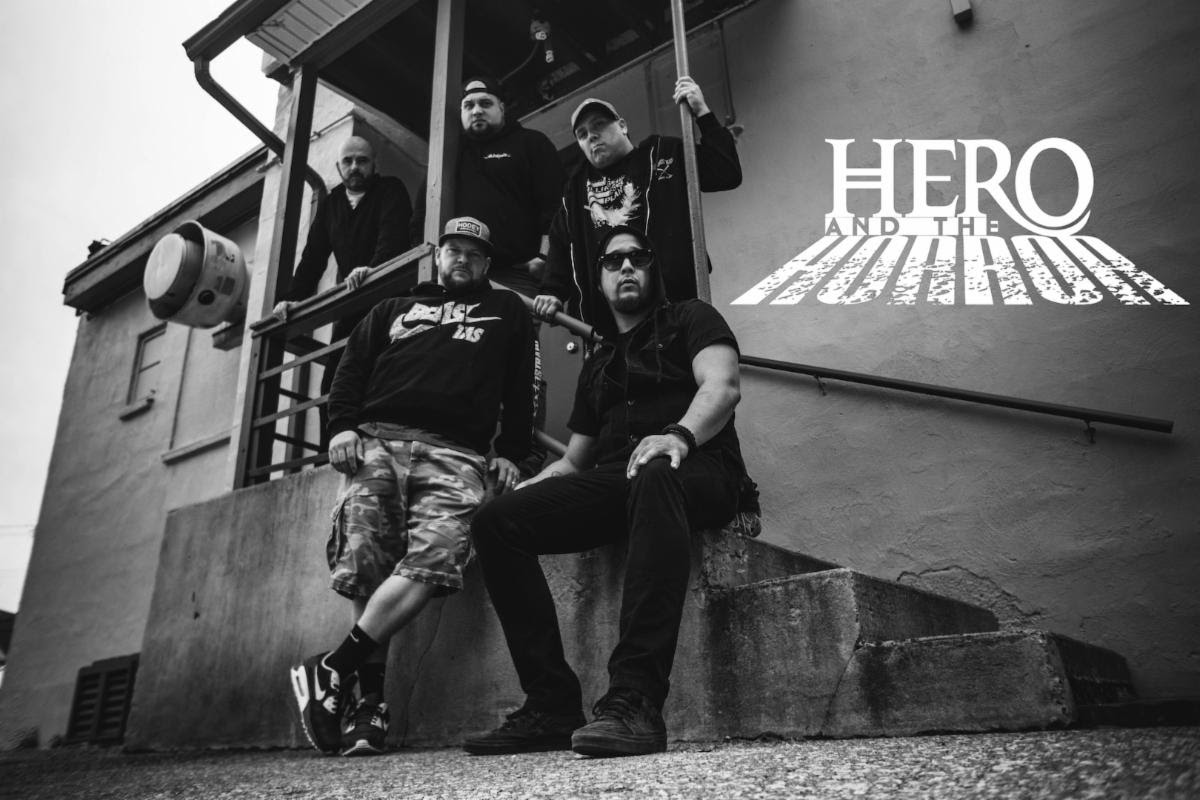 HERO AND THE HORROR Feature Former Members of Unearth, All My Sins, Farewell Radiance, Man of Velocity and Sundown
Chapter 1, the debut EP from heavy rock band HERO AND THE HORROR, featuring former members of Unearth and Once Beloved, is available today.
"We are extremely happy to present our first official release which we have entitled 'Chapter 1,'" the band says. "We are so grateful to have been able to assemble a spectacular team for this recording. We believe it speaks volumes to what our original intent was musically: to be an eclectic and melodic heavy rock band. We hope you all enjoy these tracks as much as we enjoyed putting them together. We intend to follow these tracks up quickly with more new music, so please stay tuned!"
Hailing from the heavy music hotbed of Massachusetts, HERO AND THE HORROR was formed by longtime Unearth bassist John "Slo" Maggard and guitarist Ray Pronovost (Farewell Radiance, Calyx Into Ruin, SimpLe). The duo envisioned a project not to be held down by the parameters of any one sub-genre of heavy music, but instead a band that takes all influences and applies them to a rock format. The two quickly joined up with visionaries Phil Bonk (All My Sins, Once Beloved) and Sam Gaulin (Man of Velocity) and started pounding out ideas and sounds that would lay the foundation for the band. After spending much of 2016 and 2017 honing their sound, the search was on for the right vocalist, whom they found in Gaulin's longtime friend and professional cover vocalist Dean Dewey. The group spent the following two years honing their chops by playing shows throughout New England, New York and New Jersey. Gaining momentum, they were offered an opening slot for Tantric last November.
HERO AND THE HORROR soon joined forces with former Unearth touring guitarist and current SAE Institute of Technology professor Kia Eshghi to begin planning releases via Eshghi's Hanging Moon Records label. Chapter 1 was produced by Eshghi and mastered by Grammy-winning engineer Joe LaPorta, of Sterling Sound.
HERO AND THE HORROR is endorsed by Darkglass Electronics, MJC Ironworks and Fishman.
HERO AND THE HORROR is:
Dean Dewey – Vocals
Ray Pronovost – Guitars
Phil Bonk – Guitars
Sam Gaulin – Drums
John Maggard – Bass and Vocals
HERO AND THE HORROR online: