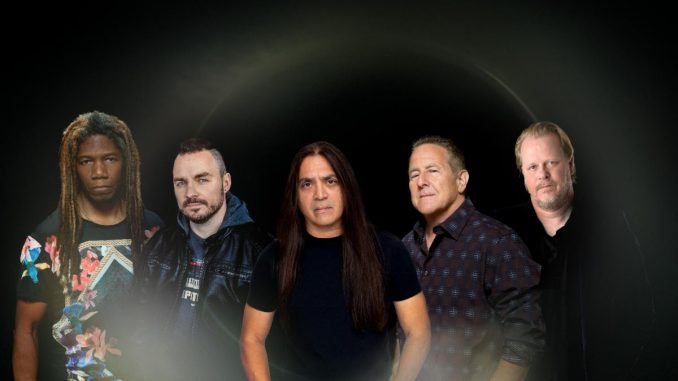 "…Packed full of infectious riffs and melodies, as well as the ingenious interplay of a rhythm section seldom heard in such direct music, this band delivers an absolutely, narcotic variation of a genre I'd previously met with great derision. Can't. Stop. Listening…" 
-Sonic Perspectives
The debut album from A-Z is a fantastic & fresh-sounding first effort from these seasoned professionals. Let's hope there are many more to come!
-The Prog Report
A-Z, the new band formed by Fates Warning icons Ray Alder and Mark Zonder, have released their self-titled debut album today via Metal Blade Records. Additionally, fans can check out the new music video for "Stranded" at the link found here.
"This is Ray's favorite song on the record. I love the dynamics and the powerful ending. Can't wait to play it live," says Mark Zonder of the track "Stranded" 

The album can be streamed in its entirety at https://metalblade.com/a-z/ 

In early 2020, famed former drummer for Fates Warning and Warlord, Mark Zonder, began working on new material with the vision of beginning a new, full-time band that would offer something distinctly different from his previous work. The mission was to deliver straightforward, no-frills hard rock that speaks to a broader audience. The end result, which sees Zonder reunite with Fates Warning lead vocalist Ray Alder, along with bassist Philip Bynoe (Steve Vai, Warlord), guitarist Joop Wolters, and keyboardist Vivien Lalu, is A-Z!
 'A-Z' tracklisting:
1. Trial By Fire
2. The Far Side of the Horizon
3. The Machine Gunner
4. Rise Again
5. Window Panes
6. Run Away
7. Stranded
8. At the Waters Edge
9. Borrowed Time
10. Sometimes
11. The Silence Broken (Bonus Track)