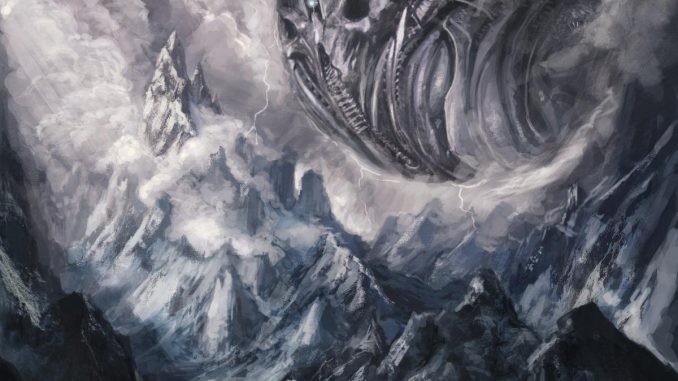 New Studio Album 'To Where The Light Retreats' Out June 1
One the most prolific and acclaimed drummers in modern tech-metal, HANNES GROSSMANN is excited to offer the first look at his next solo album. The musician has partnered with Metal Injection to premiere the music video for his new single "The Sun Eaters", which can be
found here
.
The new track is off of Hannes' new studio record, 'To Where The Light Retreats', which will be released independently on June 1, 2021.
The highly renowned drummer is best known for his work in numerous bands, most notably the likes of Nercophagist, Obscura, and Alkaloid. Speaking about the new single "The Sun Eaters", Hannes states:
"I am beyond thrilled to present the first song off my new album. It took a lot of work writing, recording and mixing it, but the effort paid off eventually. As a solo artist I aim to create fresh ideas which at the same time carry the spirit of a sound I started with Obscura back in 2009. But the most important thing for me is having fun with it. On this song and also on the rest of the album, I had some help from my very talented Alkaloid bandmates. It's mind-boggling how Danny Tunker (Alkaloid guitarist) recreated the guitar solo I wrote almost note-by-note without even a sweat."
About HANNES:
Hannes Grossmann is a drummer, writer, sound engineer and music producer from Nuremberg, Germany. He made a name in the metal scene as drummer for the band NECROPHAGIST; playing on their ground breaking album 'Epitaph'. Hannes was also the drummer and main songwriter for German tech-death outfit OBSCURA, producing the genre-defining albums 'Cosmogenesis' (2009) and 'Omnivium' (2011). In 2011, Hannes became part of Blotted Science, feat. bandmates Alex Webster and Ron Jarzombek. The band released their critically acclaimed album 'The Animation Of Entomology', on which
they synchronized music with movie sequences.
In 2014, Hannes formed his own band ALKALOID feat. former and current members of Necrophagist, Obscura, Aborted, Dark Fortress and Noneuclid. The band released two albums, which Hannes also recorded and mixed. Hannes also participated on Hate Eternal's album 'Upon Desolate Sands', which was released in 2018. Hannes is also an active member of Swiss Extreme Metal legends TRIPTYKON. In 2019, the band released the orchestral live album 'Requiem' together with Metropole Orkest.
On his solo albums, Grossmann continues his work and writing style once started in OBSCURA. So far he has released the albums 'The Radial Covenant' (2014), 'The Crypts Of Sleep' (2016), 'Apophenia' (2019), and now the brand new album 'To Where The Light Retreats' (2021) independently.
Hannes does session work (live and studio) for many bands and artists in various styles, and is an active part of the drumming community; often playing at clinics and drum festivals (i.e. Meinl Drum Festival, Adams Drum Fest, among others). He also wrote the instruction book 'Extreme Metal Drumming', which was published by Hal Leonard Co. His instructional DVD 'Creative Concepts For The Modern Metal Drummer' is also considered a standard in the genre of metal drumming educational works. In addition to staying busy as a drummer, Hannes works in recording, mixing, and mastering at his own studio, MORDOR SOUNDS, where he produces not only his solo work, but also bands from all around the world.