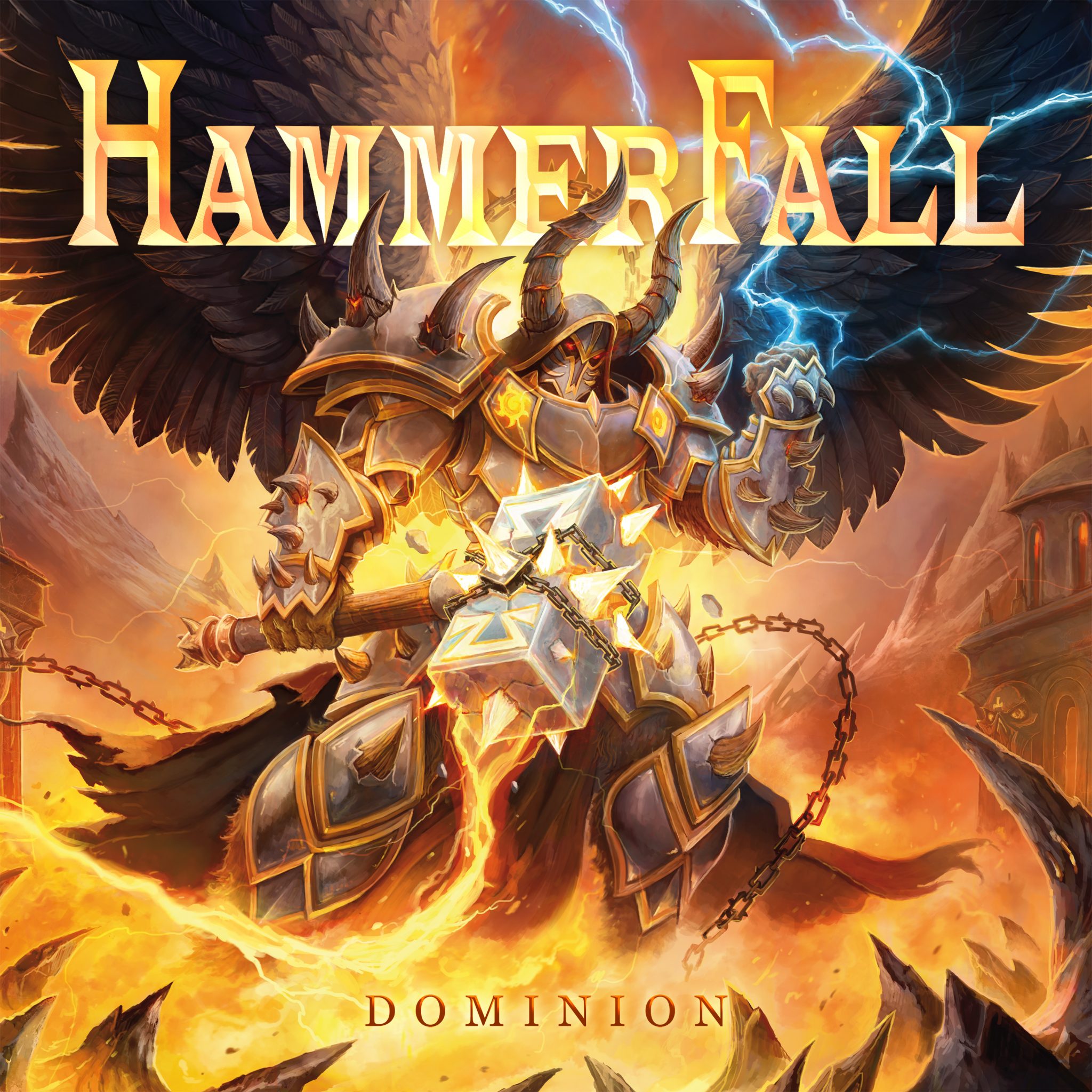 Great music is universal worldwide. The country doesn't matter. I will say I have a certain draw to Swedish metal. It runs the gamut. Hammerfall's newest release add another outstanding performance of anthemic, down and dirty, storied filled metal. At the end of the day it is Heavy Metal. Get ready to don your leather jacket and denim jeans and pump your fist in the air. On August 16th Hammerfall's newest album "Dominion" will be unleashed worldwide through Napalm Records.

Videos for (We Make) Sweden Rock, Dominion and One Against the World have already been released. These videos add nearly a million views to the 100 million plus views from the bands video releases and 100 million streams since the bands inception in 1993.

"Dominion" opens up with Never forgive, Never forget with it's galloping rhythm. This is classic Hammerfall in 2019. The albums namesake Dominion is track 2 and opens up with one of the dirtiest riffs, tones and beats of any song in their catalog or the metal world. The production on this release is epic with the tones, harmonies and fist pumping sing along chants throughout.

I found myself banging my head the entire time listening to this release. In true fashion the cover artwork is the perfect visualization to this album and it's themes. Fire and lightning, a warrior and the wreckage of a battle. One Against the World with it's lyrics We're metal heart crusaders with dreams we must pursue embodies the passion that founding member Oscar Dronjak (guitar), longtime members Joacim Cans (lead vocals), Frerik Larsson (bass) and Pontus Norgren (guitars) and newest member David Wallin (drums) have for the music they created.

Veteran fans of Hammerfall will be very pleased by this newest release and I suspect will continue to introduce others to these veterans of stage and studio! Get this, stream this, listen to this! Also be sure to see them live on their World Dominion Tour 2020.