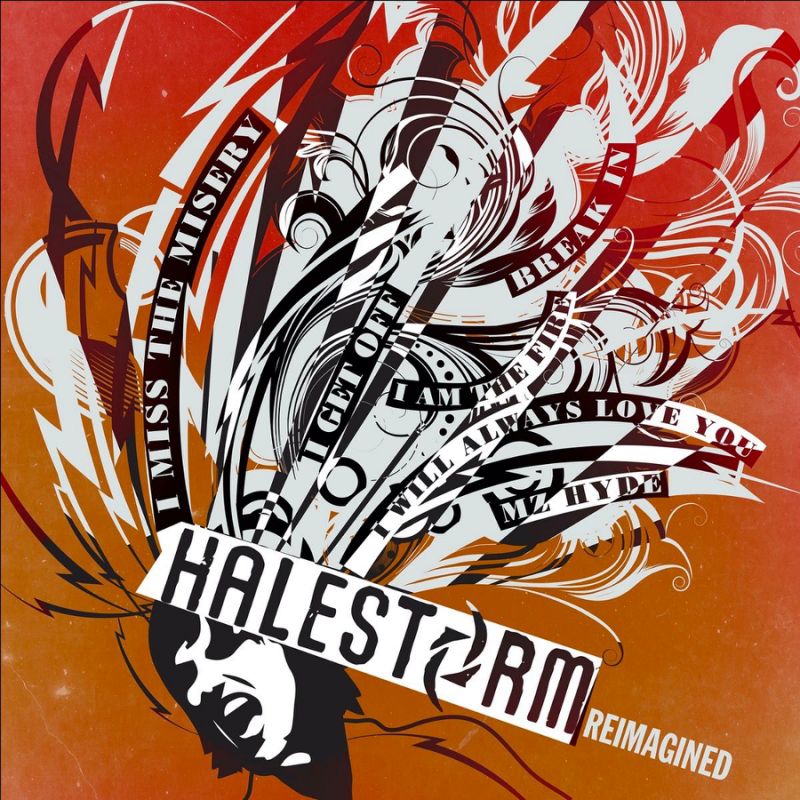 I will be the first to admit; I'm not usually the biggest fan of EPs in general. They tend to be disjointed and don't give you the flow of a full-length album. So, when I heard Haletsorm was releasing Reimagined, as excited as I was for anything Halestorm, I'll admit I was a bit apprehensive. That being said, I am here to tell you I am completely blown away by this band's talent yet again. They have taken six previously released songs "reimagined" them, and by the end of this EP, you feel as if you have listened to a full-length album of brand-new material.
After listening to the tracks on repeat, it finally hit me. Halestorm has taken some of our favorite tracks and made a tad bit more grown-up version for our day-time office selves to listen to before we get off at 5 pm and pull out rock shirts, jeans and throw up our horns.
First up is stripped down jazzier version of "I Get Off." You still definitely get the nuance of the song, and your hips will be swaying throughout its entirety, giving your head and neck a break from its usual banging during this song. You are left with the feeling of trying to seduce that person you've had your eye on from across a dark jazz club. Next up is an almost emotional adaptation of "I Miss the Misery." With this arrangement, not only does it showcase the gorgeous warmth of Lzzy's voice, but the tone of the song completely changes. The original feels slightly angry with the narrator admitting the need for these things, while this version feels sadder knowing these facts. "I am the Fire" has become an anthem for women, young, old and everyone in between. The pure raw emotion behind this self-empowering song's message is even more apparent when it is stripped down like this.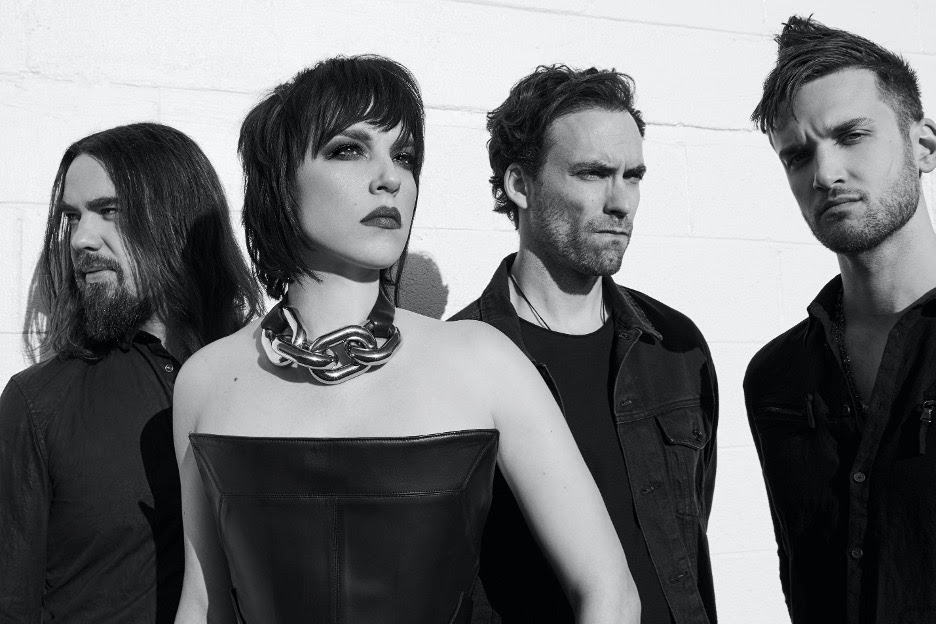 Now, I warn you to grab the tissue because up next is "Break-In." How do you improve on an already perfect song, you ask? You add one of the other top female vocalists of all time Amy Lee (Evanescence.) And when I say there were literal goosebumps and tears involved, I am in no way exaggerating. I have never been so thankful for stay at home orders and waterproof mascara. Lzzy and Amy's voices combine to produce the most ethereal, beautiful experience for us as listeners, that we find ourselves transported to another world.
Next up is Halestorm's adaptation of Whitney Houston's version of "I Will Always Love You." Lzzy's true rock diva-ness truly shines in this song and has a very Janis Joplin feel to it. This song hit me as a hauntingly beautiful love letter from a lost loved one. While there are hints of Houston's version, Halestorm has definitely put their stamp on this song, and it will be a favorite of generations to come.
To wrap up the EP, we are taken back to the jazz club with "Mz. Hyde." I have no idea how they did it but, Halestorm has managed to make this song even sexier, and dare I say flirtier than the original, and I can't get enough. In the end, you are left with an overall feeling that you just spent an evening in a small club in TN, hanging out with 4 of the best musicians (Lzzy Hale, Joe Hottinger, Arejay Hale, Josh Smith) playing some of their favorite tracks from their career to you.
This EP really shows the growth of this band as a whole. I can't get over it!
Be sure to pick up a copy of Halestorm's Reimagined EP out August 14, 2020, via Atom Splitter. Also, be sure to check out #ROADIESTRONG to show support to all the road crew staff around the world in a campaign started by Halestorm.