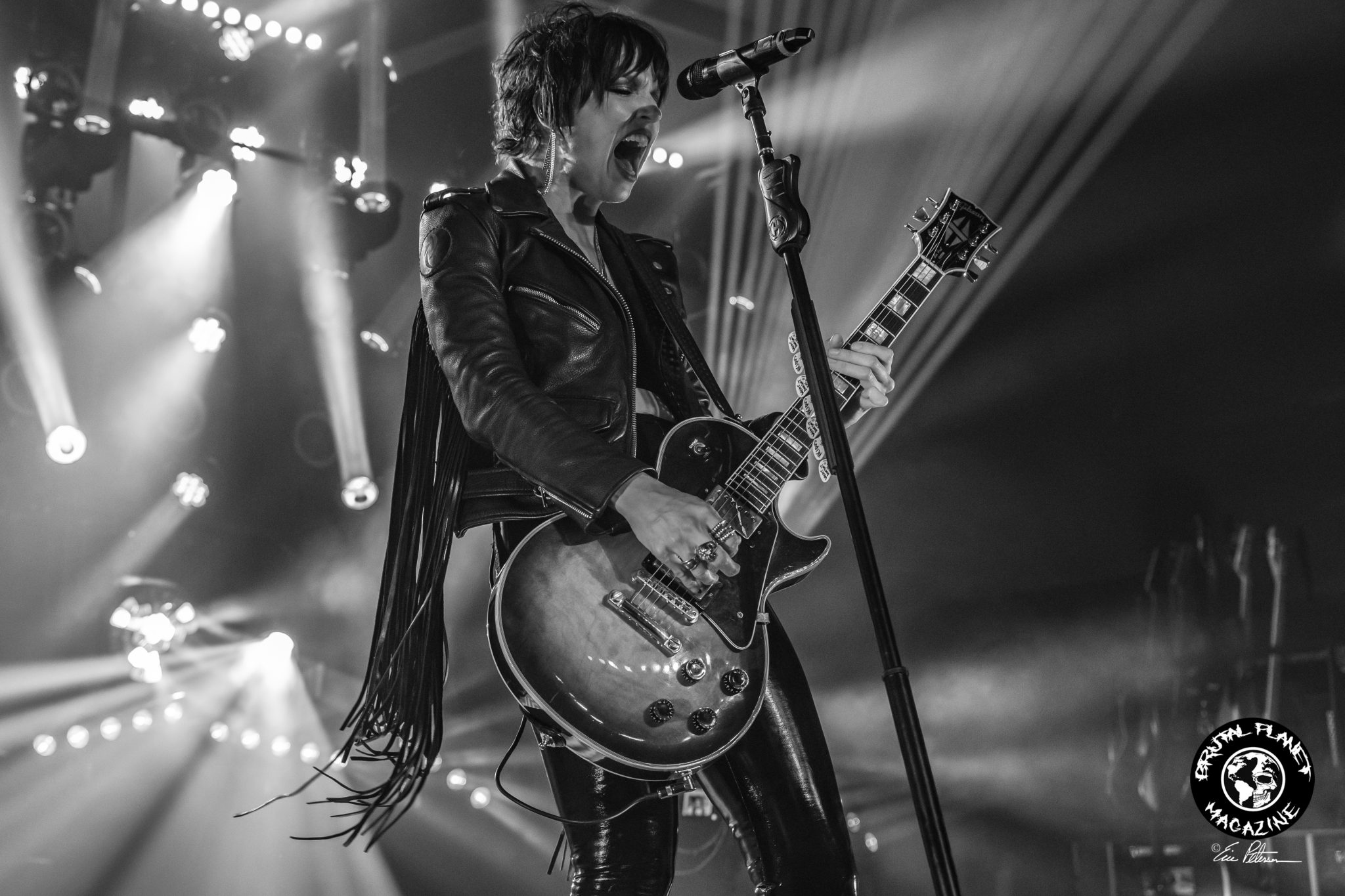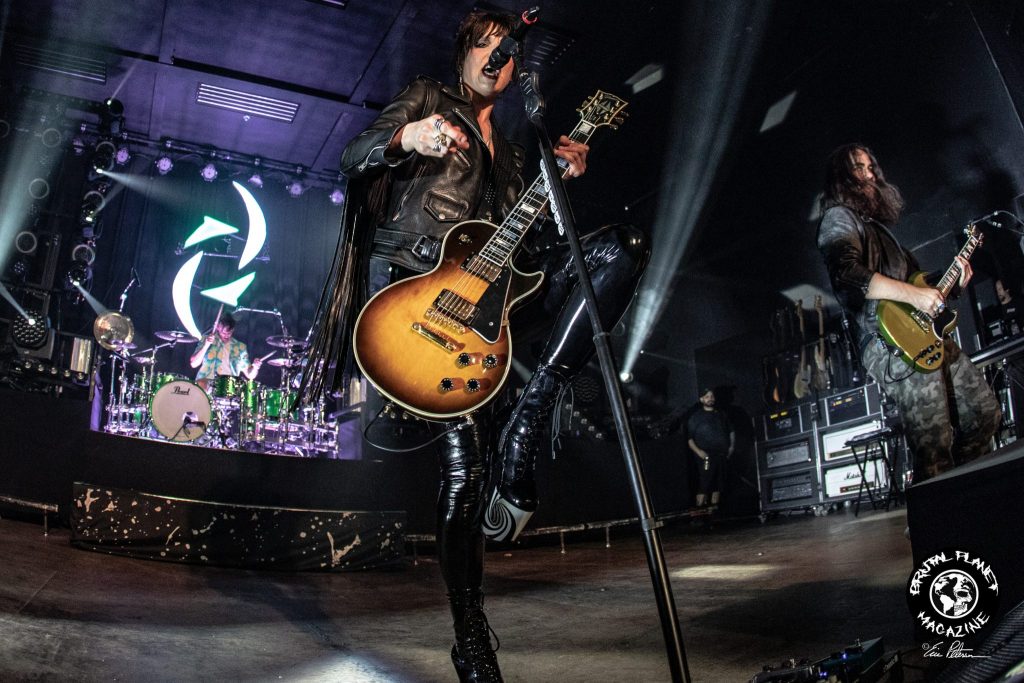 Halestorm brought their current tour to The Union Event Center in Salt Lake City on April 22, 2019.  April 2019 marks the ten-year anniversary of the release of Halestorm's self-titled freshman release. Since then the band has released three more albums that have catapulted them to their position as one of the most successful female fronted rock bands today.  Halestorm also have two Grammy nominations and a Grammy win in 2013 for Best Hard Rock/Metal Performance for Love Bites (So do I).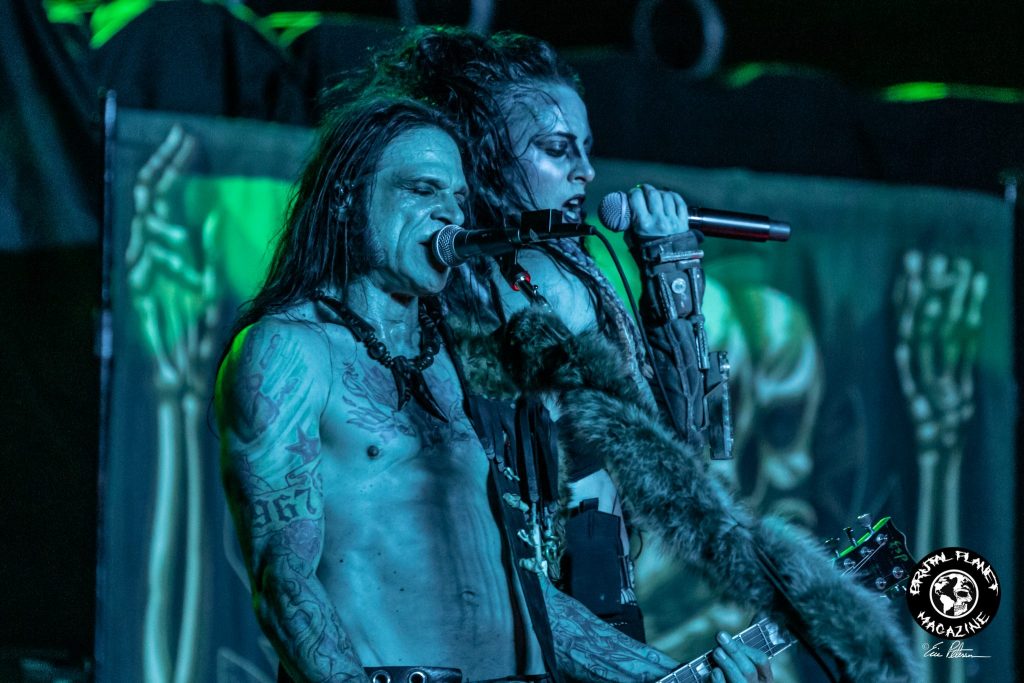 The evening opened up with Beasto Blanco.  You may be asking who is Beasto Blanco? If you are this is your wake up call to one of the best rock bands of 2019.  Chuck Garric who plays bass for Alice Cooper, sings and plays guitar along side Alice Cooper's daughter Calico Cooper.  If you are looking for straight up hard rock, look no further. Imagine everything you liked about early White Zombie in 1992 and fast-forward to 2019 – that's a great point of reference for Beasto Blanco.  The stage presence of the entire band leaves you feeling as though they are playing just to you.  Nevermind that there are 2,500 other people in the room thinking the same thing.  The show includes the swinging of a bat and discharging of fire extinguisher by Calico.  Then there is Chuck who comes to the stage wearing a Lucha Libre style mask. (Lucha Libre are Mexican masked wreslter's for those who may not know) Beasto Blanco rock so hard it will leave you wanting more.  Make sure and go early to not miss out on their set.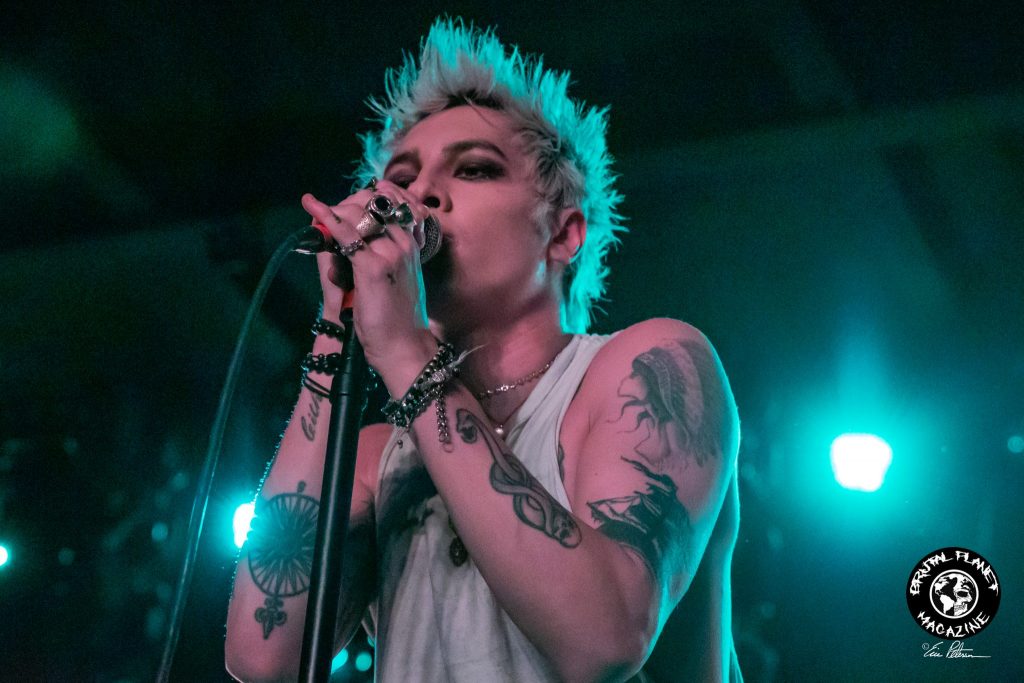 Up next was Palaye Royale.  Originally formed in 2008 in Toronto. Palaye Royale brought a different type of stage presence to the show. Very sharply dressed and led by singer Remington Leith. Leith utilized every inch of the stage and a good portion of the venue for that matter. During their last song he appeared on top of the concession stand and then made his way through the crowd back to the stage. Palaye Royale had a very glam rock sound that came across with a garage rock attitude – this made their live show very intense. 
It was finally time for Halestorm. Lizzy and the band took to a dark stage as they started playing "Skulls." As the lights rose Halestorm appeared larger than life.  Part of the illusion was Lizzy in her signature platform shoes. Halestorm continued through "Love Bites," "Mz. Hyde," and "Nothing to Do with Love."  Some of my favorite songs of the night included a powerful live version of "Familiar Taste of Poison / Amen," and "Vicious."  Easily my favorite live moment was hearing "Killing Ourselves to Live." The song encapsulates Lizzy's vocals to a tee and the power of her voice.
The evening wrapped up with a three-song encore that included "Uncomfortable," "I Miss the Misery," and finally "Here's to Us."
Reflecting back on the show it initially seemed to be a very odd pairing for a show but after seeing all three bands live it meshed together very well. Three unique bands with different styles who all came together for an amazing night. They each showcased their own unique style, a testament to the diversity of Rock and Roll.  Be sure to catch this tour before it ends in a town near you!!