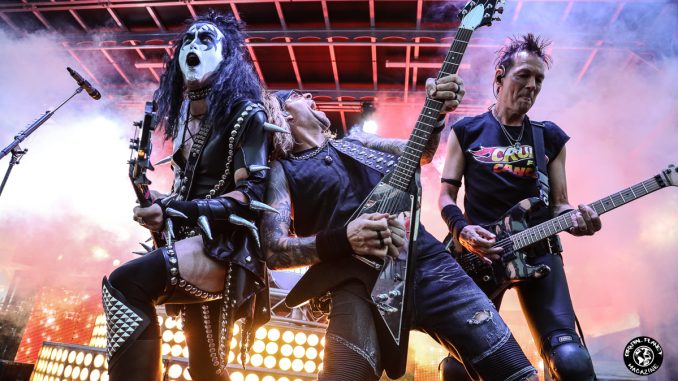 Story and Photos by:
Casey Hanson
If you were a teen in the 80's and 90's, remember that feeling you would get the day of a
concert? Long before online sales, when you had to show up and wait in line for concert tickets,
and it was worth every minute! You couldn't wait to get there and be the first to be up against
the barricade. That feeling of being the closest to the band, the music, and the experience.
Big hair, spandex pants, cut off t-shirts, tons of make-up! Ahhh, the good old days. Fans piled into the Gaslight Social in Casper, Wyoming, on August 6 2022, for the fan favorite, annual
HAIRBALL show.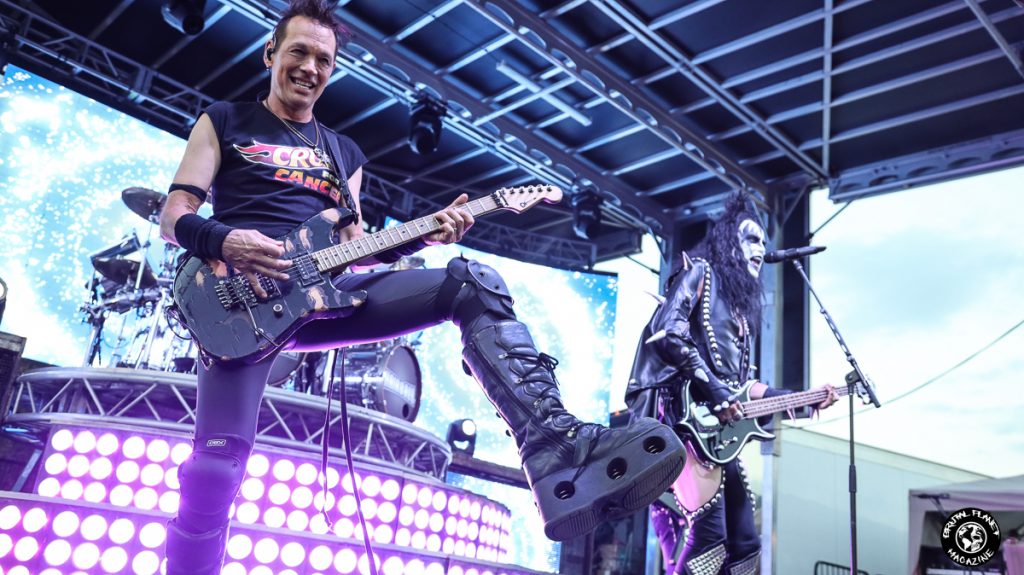 This group of musicians have spent the past 21 years bringing some of the most memorable
people in rock and roll and their music of that time to life every night on stage for fans all over
the world. The energy and the passion they bring with this show is almost intoxicating. Coming
from that era, it was a pleasure to see the concert and truly experience HAIRBALL.
Motley Crue, Van Halen, Whitesnake, AC/DC, KISS, Aerosmith, and Twisted Sister are just a few
of the hair metal gods that HAIRBALL celebrates and performs.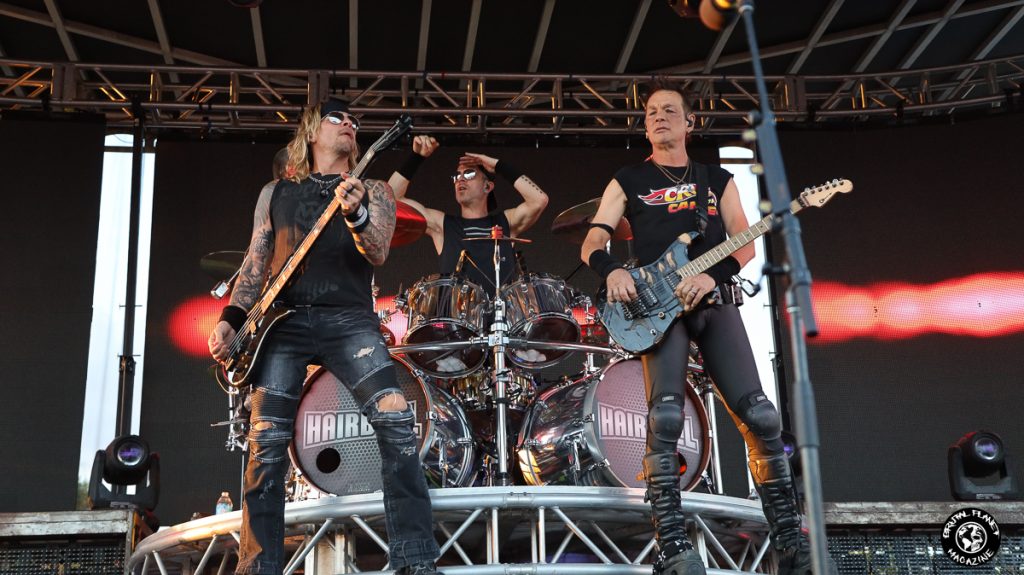 The band consists of Brian HBK on electric bass, Happy on lead guitar, Billy on drums, along with
vocalists Kris Vox, Joe Dandy, and Dave Moody. The stage is set with a drum riser, screens for
visual effects, tons of lighting, smoke, pyrotechnics, and yes…lots of fire.
A video began to play on screen. It was an all-familiar scene from the Twisted Sister video, "We're
Not Gonna Take It". The angry Dad asks his son, "What do you want to do with your life!?" The
rest, well, you know…
The show started with Paul Stanley and Gene Simmons characters performed by Vox and
Moody. They performed "Rock and Roll All Night" and "Detroit Rock City", which
got the crowd singing along. They finished the KISS set with Moody blowing fuel on a lit sword.
The band went on to perform hits such as "Schools Out" by Alice Cooper, "We're not Gonna
Take it" by Twisted Sister, "Momma I'm Comin' Home", by Ozzy Osbourne, "Dude Looks Like a
Lady", by Aerosmith, and "Girls, Girls, Girls" by Motley Crue, just to name a few.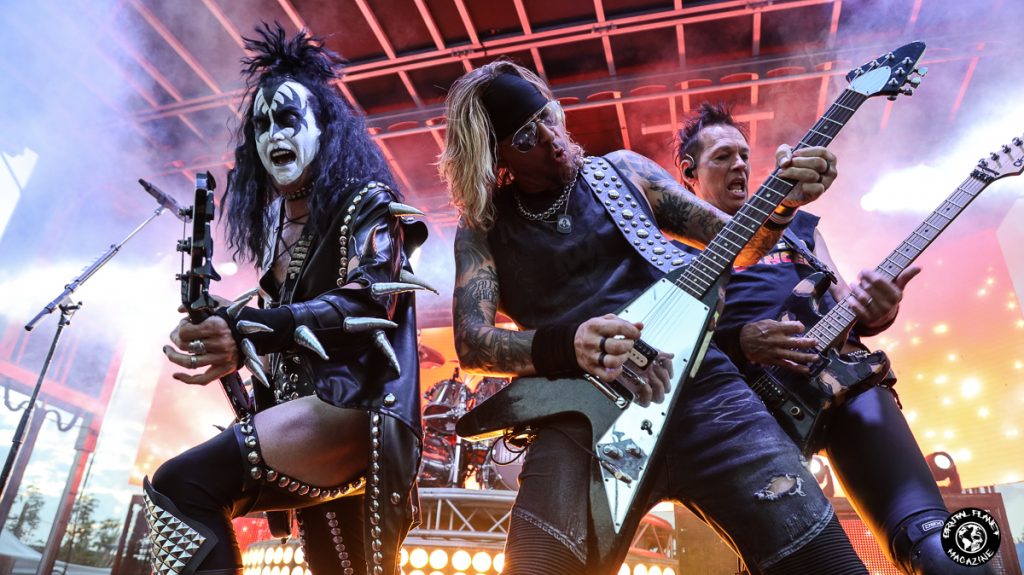 Dave Moody played several characters in costume and performed Alice Cooper, Brian Johnson
from AC/DC, and Dee Snyder from Twisted Sister. Kris Vox performed as the characters David
Coverdale from Whitesnake, Steven Tyler from Aerosmith, and Rob Halford from Judas Priest.
Joe Dandy performed as several different characters, including Axl Rose from Guns & Roses,
David Lee Roth from Van Halen, Ozzy Osbourne, and Vince Neil from Motley Crue.
HAIRBALL is very well rehearsed and they know their stuff.
Each set starts and ends with the same feel, look, and sound from back in the day. The guitar
riffs, the drum solos, and bass guitar all make up a strong band with amazing skills that
help solidify HAIRBALL into a rockin' step back in time when life was simpler, MTV still had
music videos, and it was all about the HAIR! You can catch HAIRBALL as they continue their summer exploitation near you!