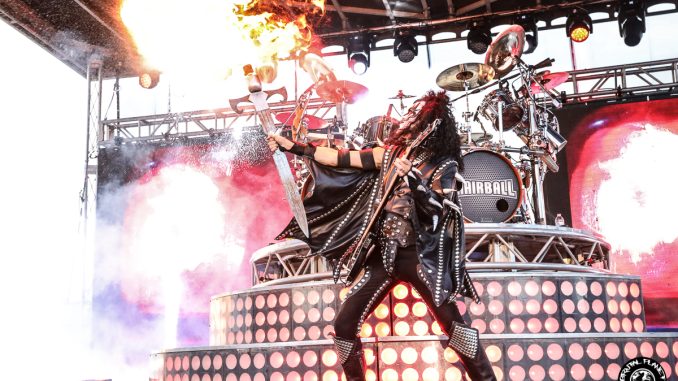 The annual celebration of rock 'n' roll and hair metal was combined with a community that loves to get together to share their passion from one of the most colorful musical eras, was set to take place at The Gaslight Social Club in Casper, Wyoming on June 27.
Patrons showed up with their big hair, net stockings, and all the energy to make up what would be one hell of a party.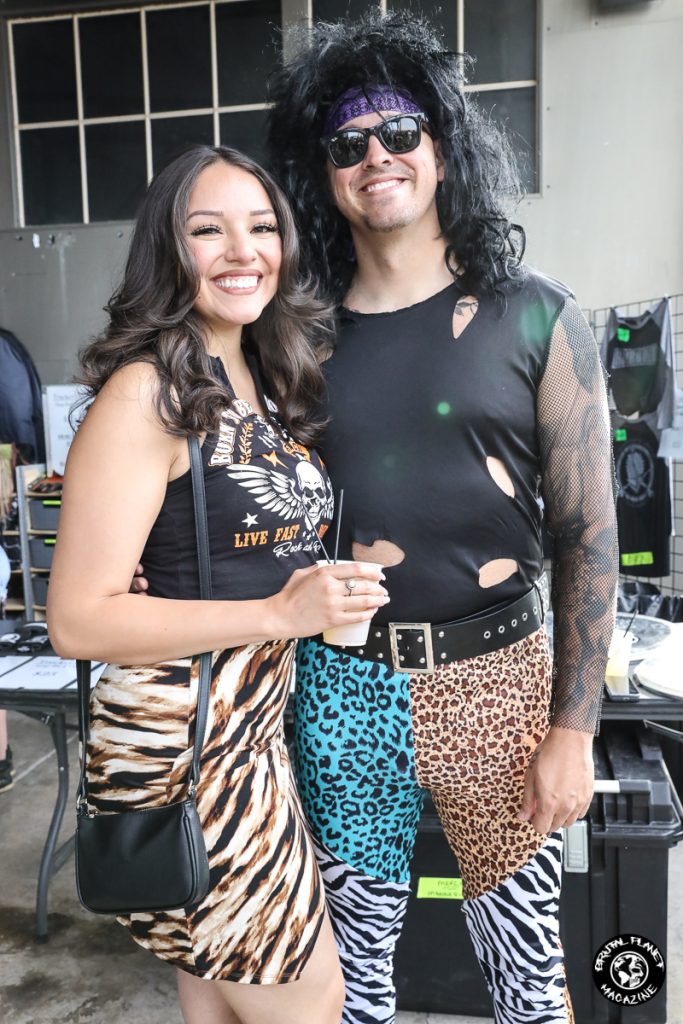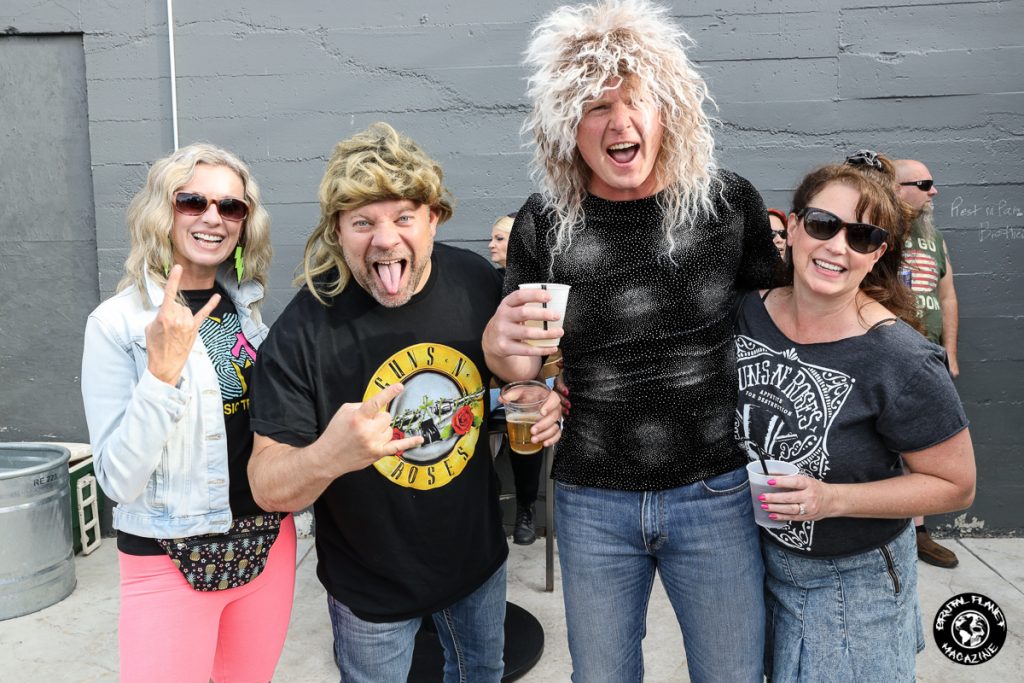 The popular local band Mastermind of Monkey took the stage first doing covers such as
"Hungry Like a Wolf" by Duran Duran and "Safari Song" by Greta Van Fleet.
The Casper band consisted of Jeremy Adamson on guitar and vocals, Andrea Adamson on bass, Tristan Adamson on lead guitar, and Tiernan Moore on drums, were welcomed by many local fans.
They went on to do cover songs such as "Runnin' Down a Dream", by Tom Petty and "You Give Love a Bad Name", by Bon Jovi.
By the end of their set the outdoor space was filled up and everyone was primed for Hairball.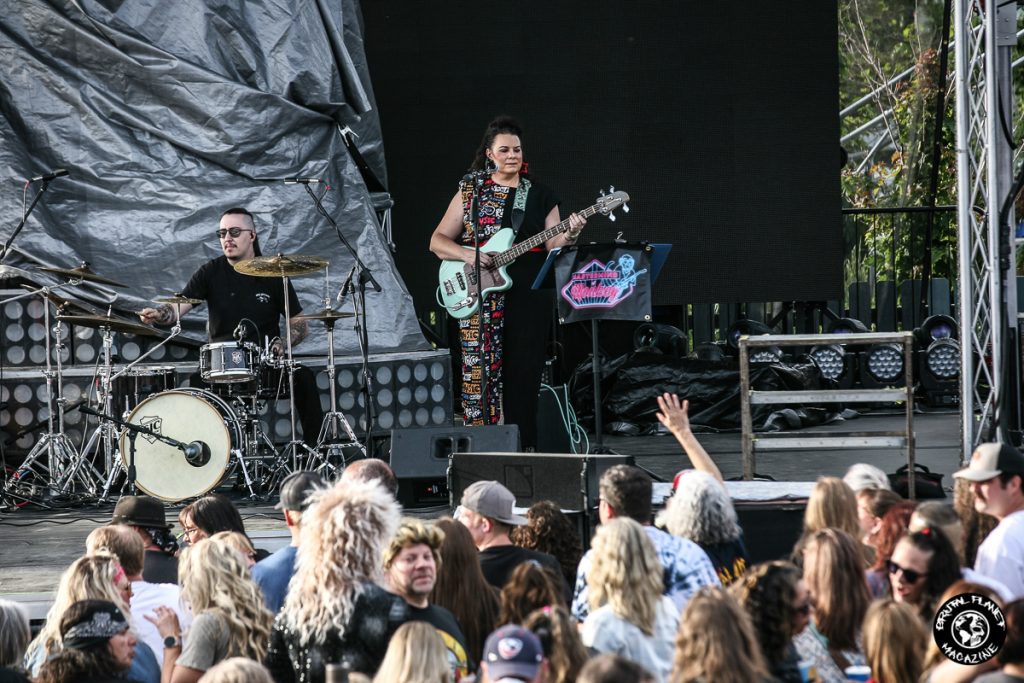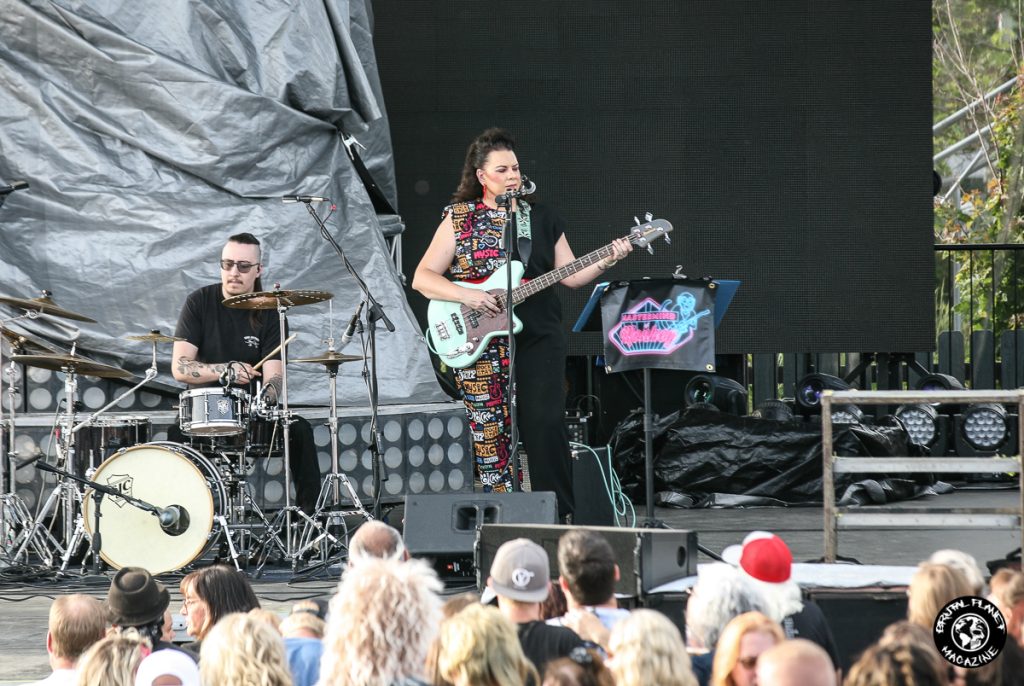 The prolific group of musicians that make up Hairball, HBK on bass, Happy on guitar, Billy on drums, Dave Moody, Kris Vox, and Drew Hart all out front were very rehearsed, professional, and they put on quite a production. The set included pyro as well as tons of energy. The drum riser was the focal point lit up with screens on either side. The entire production was fun to witness and takes you back to a time when bigger was really better.
They started off the set with Motley Crue performing "In the Beginning/Shout at the Devil." The crowd went nuts as Drew Hart's role as Vince Neil was spot on. They went on to perform "Girls, Girls, Girls" and "Wild Side".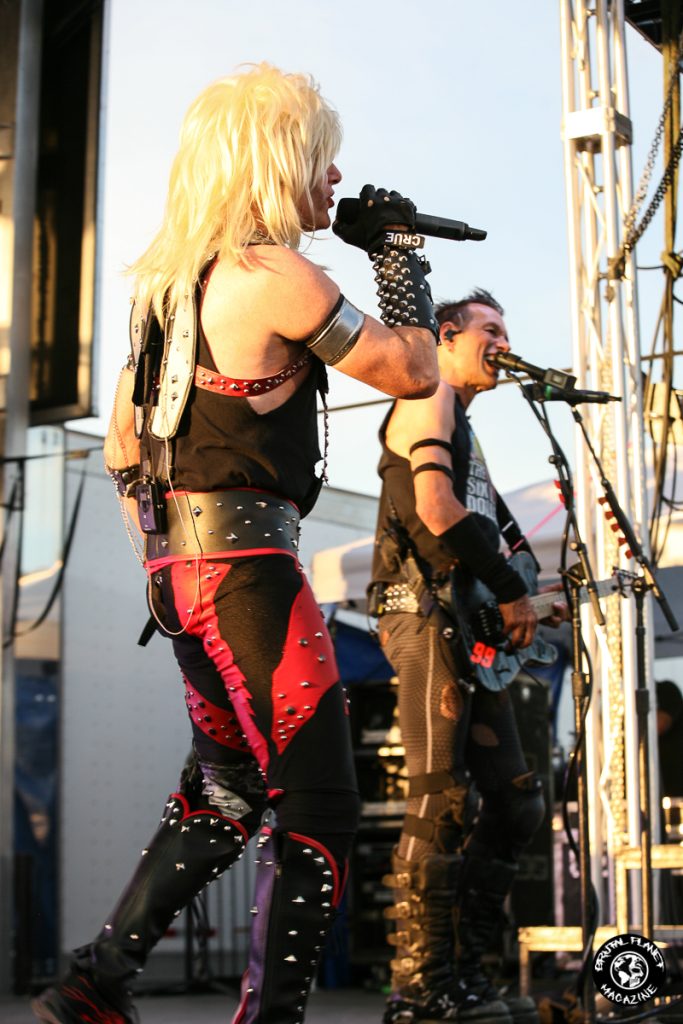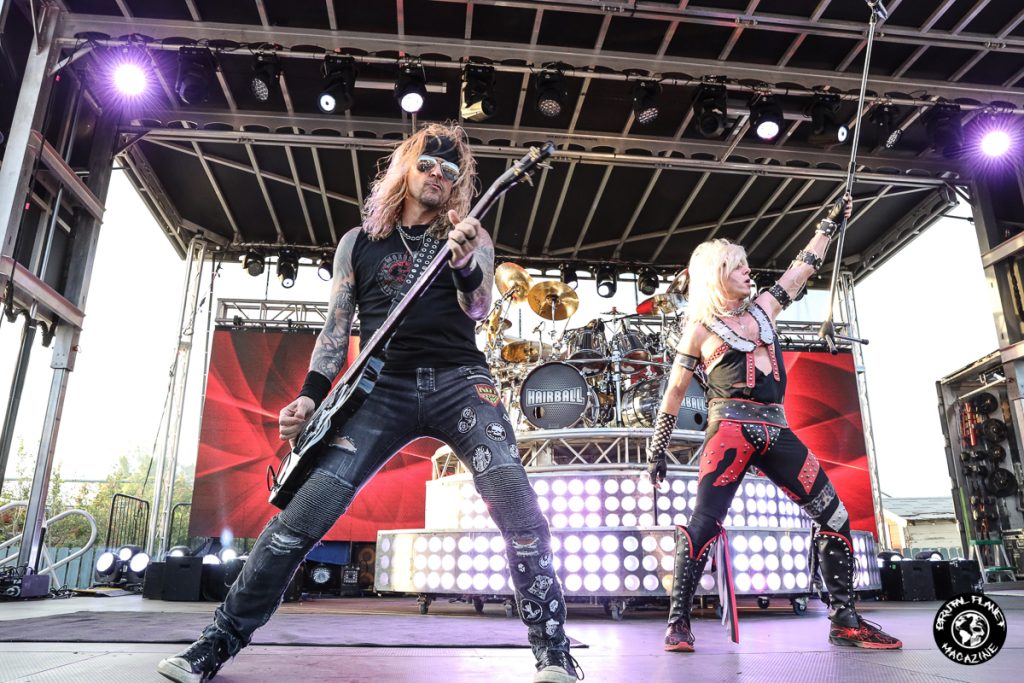 Next up was Kiss with Kris Vox as Paul Stanley. His appearance and mannerisms were so similar to Stanley's one would forget that it was an impersonation. They performed "Shout it out Loud" as Dave Moody joined the group as Gene Simmons. They did a version of "I Love it Loud" and "Love Gun" so well, it was as if they wrote the songs. 
They ended the Kiss portion of the show with Moody blowing fuel on a sword with fire which always gets the crowd pumped.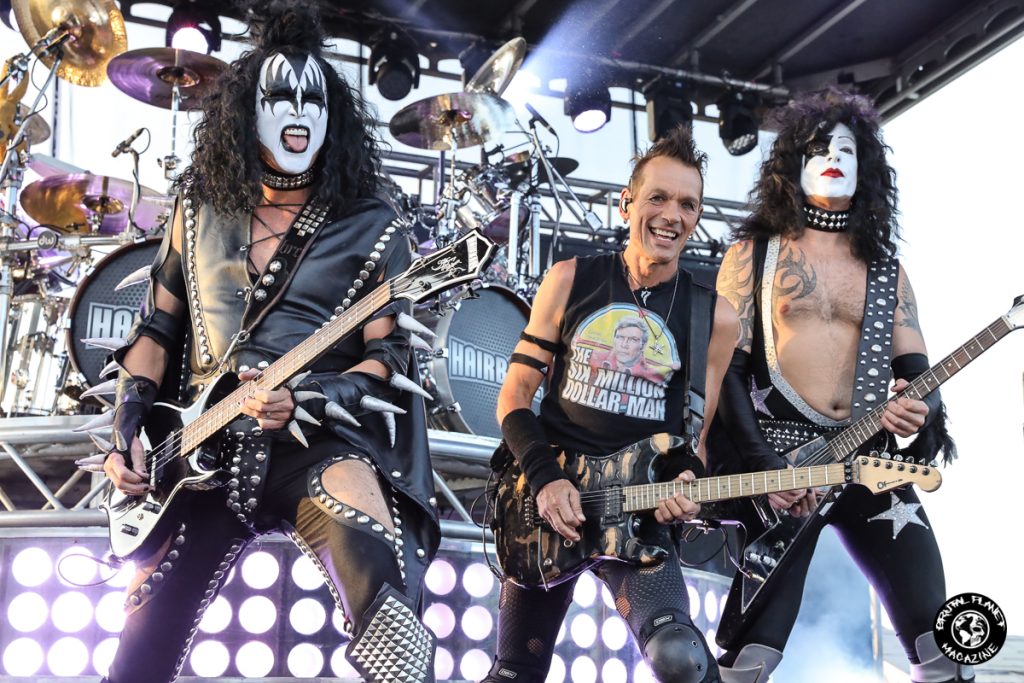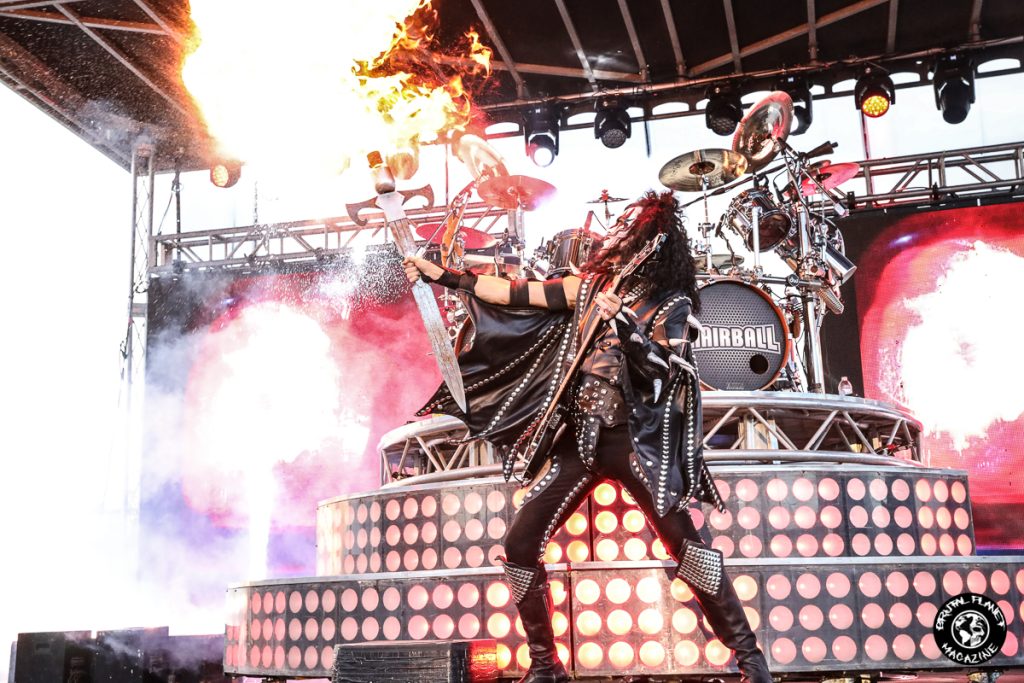 They slowed things down a bit with their version of Journey's front man, Steve Perry performed by Drew Hart. Hart and the band played the ever-popular songs "Separate Ways" and "Don't Stop Believing".
The next act up was Bon Jovi. Vox did his version of Jon Bon Jovi performing the songs " Livin' on a Prayer" and a crowd favorite "Wanted Dead or Alive". It was awesome to hear everyone sing along with every word.
Happy built the audience up for the next act which was Moody playing Kevin Dubrow of Quiet Riot, performing "Metal Health" and "Feel the Noise". 
Then, it was drum solo time. Billy the kit master for group started out hard and stayed that way until the last hit. These guys didn't mess around, bringing it all for the audience.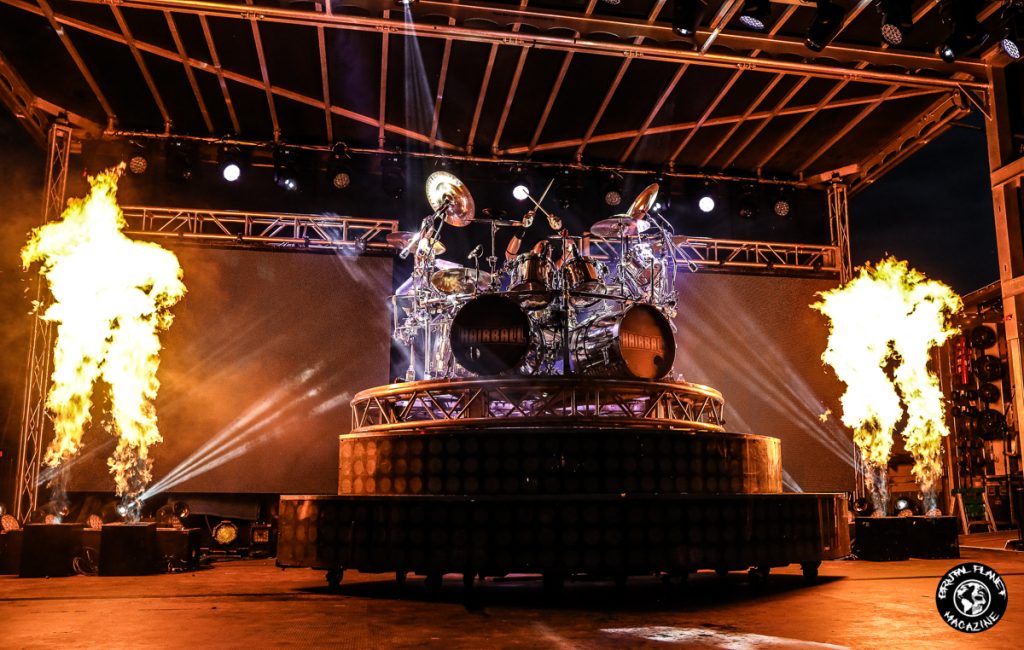 The band emerged once again with Hart out front as Axl Rose of Guns and Roses performing "Welcome to the Jungle" and "Paradise City ".
To the audience's surprise, the next act was Vox as Prince. The stage was lit with dusky purple lights and Vox emerged dressed in white and purple with the version of Prince's Dave Rusan's Cloud 2 guitar. Both dress and guitar were significant in the "Purple Rain" era. 
They performed "Crazy" and of course, "Purple Rain".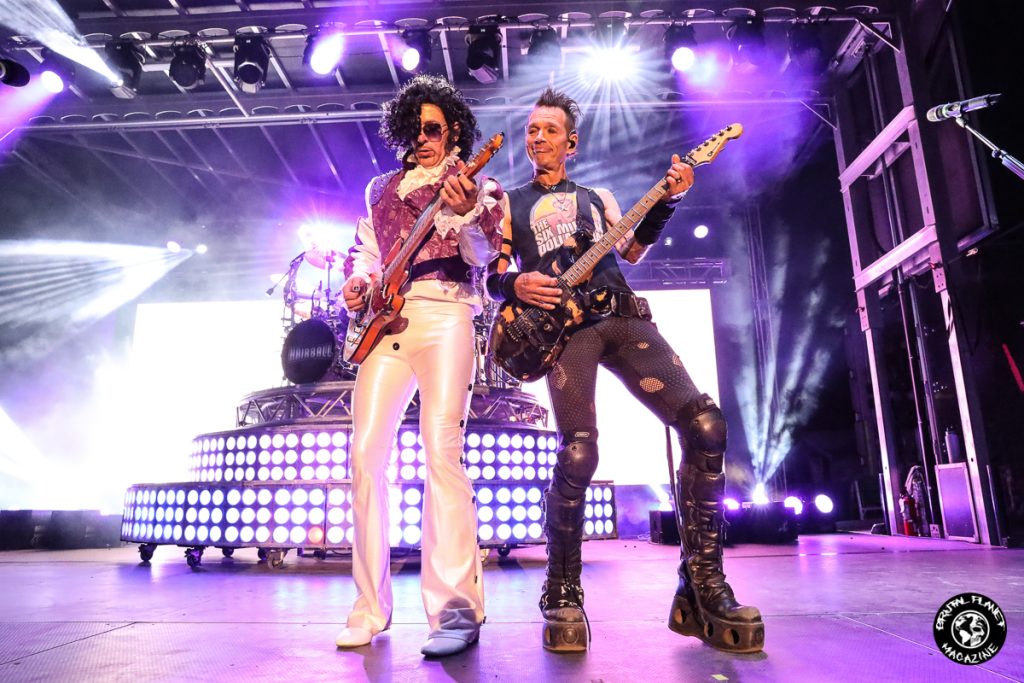 Then it was back to the hard stuff. A Twisted Sister set with Moody dressed up as Dee Snider belting out "I Wanna Rock" and "We're Not Gonna Take It". Moody had such a fun energy on stage and made the job of photographing exciting. 
Drew Hart was up next as the front man for one of the most popular bands from that time, Van Halen. Donning the David Lee Roth 1984 album era garb, he and the band performed "Jump" and "Panama". Hart's athletic abilities added to the excitement with his high kicks and signature leap that Roth was famous for live.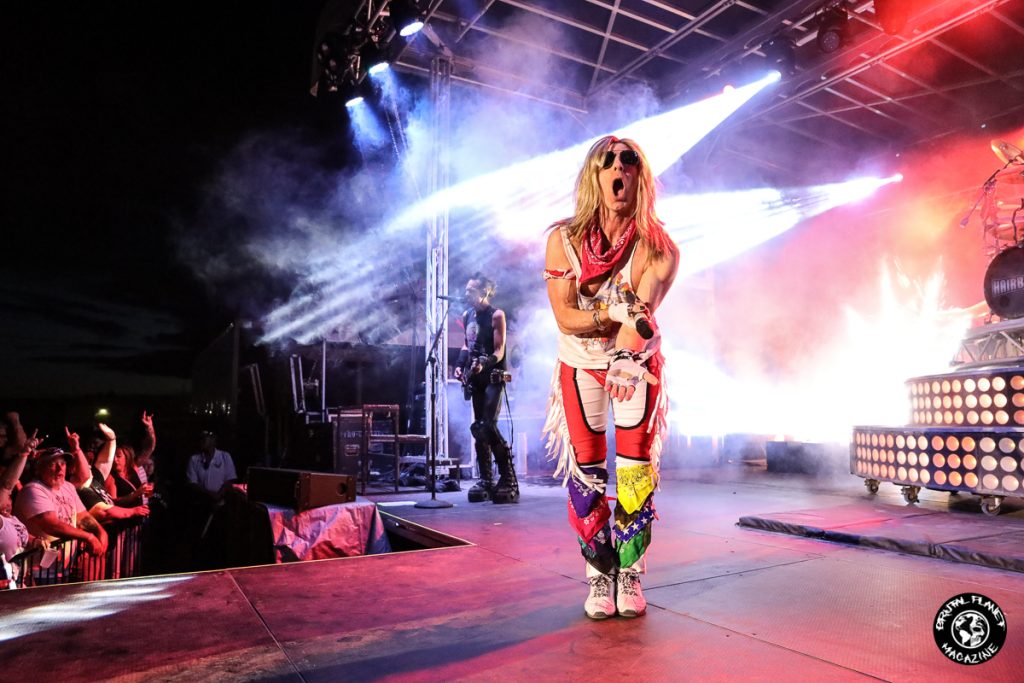 They finished the show with their performances of Queen's "Underpressure" and "Bohemian Rhapsody" with Vox out front as Freddy Mercury, and Moody as Brian Scott from AC/DC. They played "Back in Black" and "Thunderstruck" before saying goodnight.
This group of talented and rehearsed musicians really know their stuff. They interacted with the crowd making it a more fun and personal experience. On top of that the lights, the pyro, it all makes up such a great experience. Being from that era, it really took me back to a more fun and simple time. If you have a chance to go see this production, do it!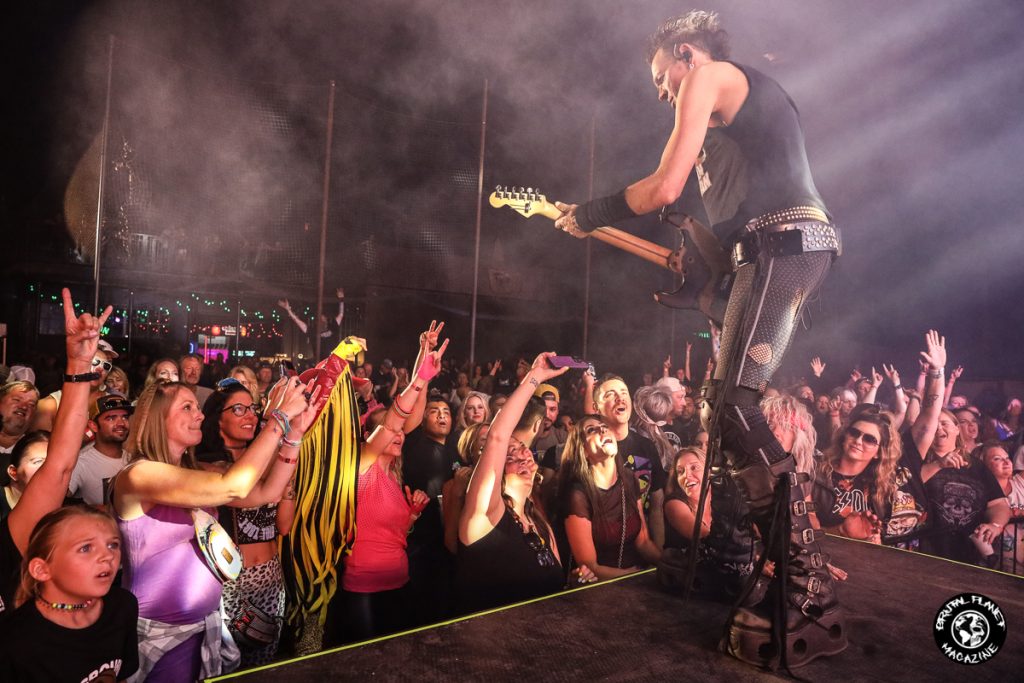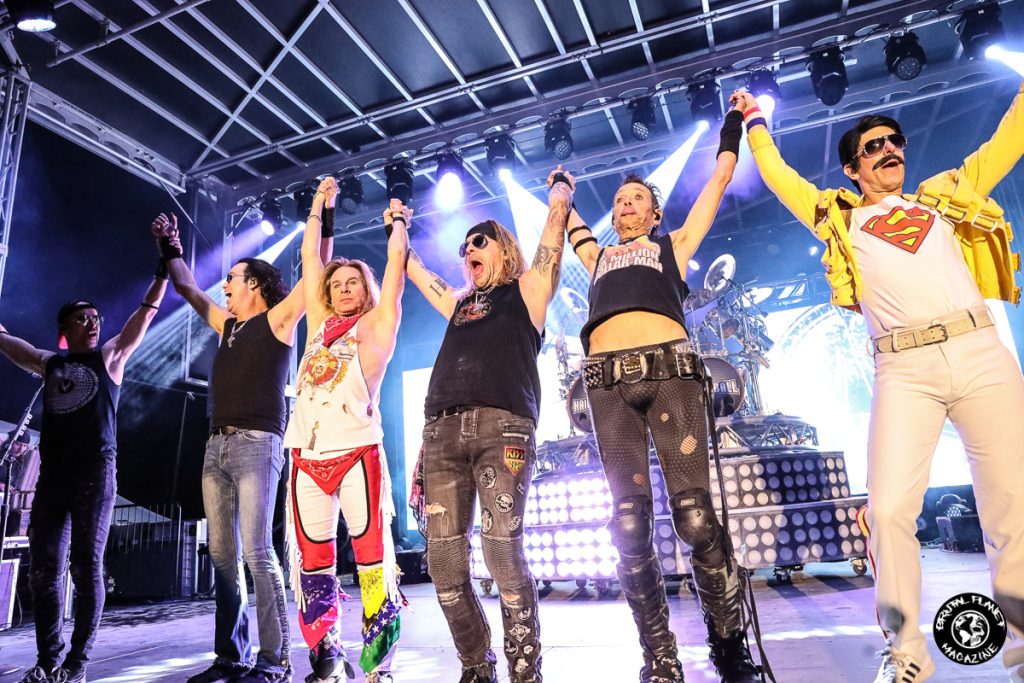 You can catch Hairball live on tour through August.