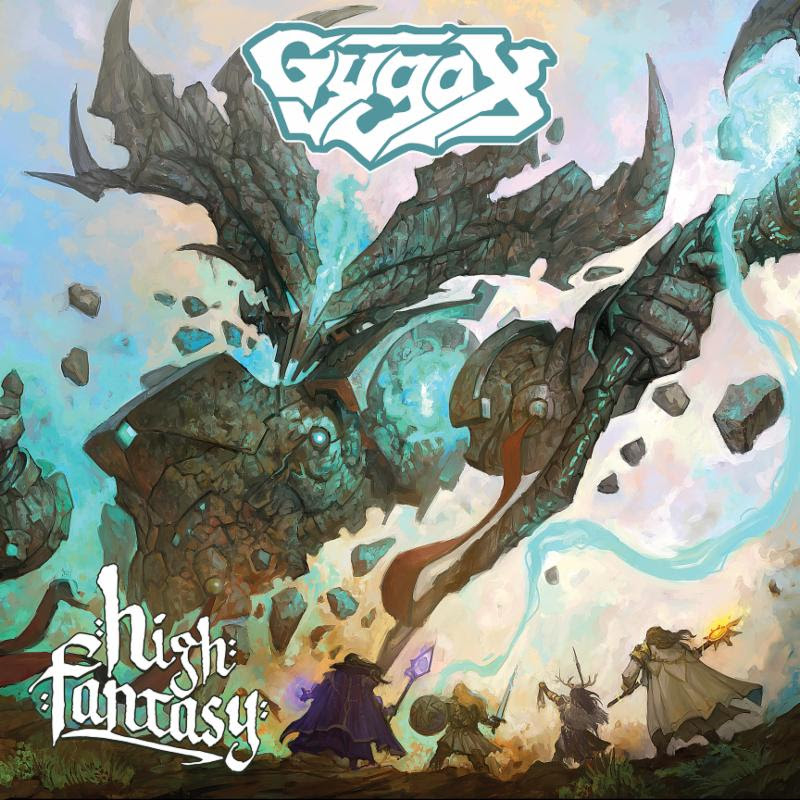 GYGAX: High Fantasy Featured As Album Of The Day At Bandcamp; Third LP Out Now On Creator-Destructor Records
Bandcamp is featuring High Fantasy, the third LP from Ventura, California's GYGAX, as their Album Of The Day, just days after its release through Creator-Destructor Records last week.
Arriving just over a year after their acclaimed Second Edition LP, GYGAX delivers their third, and most triumphant album to date with High Fantasy. Here, the band's fantastic themes and creative storylines once again arise through powerful riffs, incredible harmonization, and unavoidable hooks, delivering infectious attributes for nine brand new tracks.
High Fantasy was recorded live in The Captain's Quarters Studios in the band's hometown with former guitar player Armand Tambouris at the helm. As with their prior album, the High Fantasy artwork was completed by Fares Maese, who is also a renowned artist through his works in the gaming community, including Warhammer, Pathfinder, and more.
In their review of the album, Bandcamp writes in part, "Their third album, High Fantasy, uses dual guitar harmonies and Lynott-esque singing to tell stories of wizards, monsters, and spellcraft. It feels more confident than its predecessor, 2nd Edition, with cleaner production and smoother melodies that give songs like 'Spell Shaker' and 'Mage Lust' a classic feel."
Check out GYGAX's triumphant High Fantasy featured at Bandcamp
RIGHT HERE
.
High Fantasy is out now on CD, LP, and all digital platforms. Find merch bundles including three vinyl color variants, new shirts and other items, merch bundles, and more, have been posted at the
Having recently returned from their first tour in support of the High Fantasy, which took them across the West Coast with Pounder, GYGAX will be announcing new tour dates in support of the album shortly.