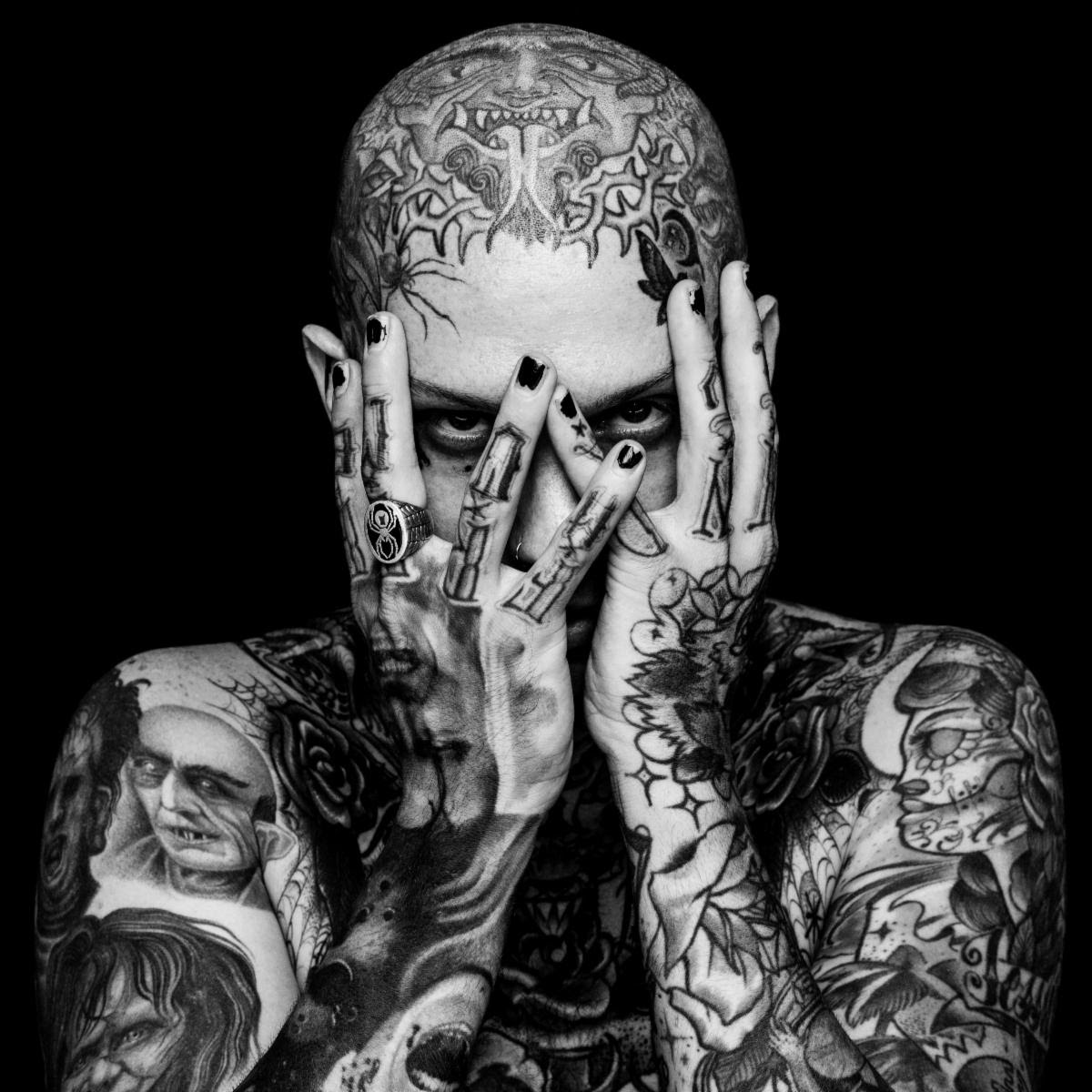 Monday, October 12, 2020 – Riverside, CA's rapidly ascending solo artist, multi-instrumentalist, DJ and producer, Gvllow, has dropped the brand new video for his latest single, "Last Dance". The track is taken from his latest eponymous solo album, "
Gvllow
" and exhibits his immense versatility as a solo artist, delving deep into an 80s goth and dark wave sound inspired by the likes of Drab Majesty, Joy Division and The Cure. The official music video for "Last Dance" compliments the track perfectly with moody, cigarette smoke infused neon lights and dive bars fused with grainy lens flares as the sun comes up on motorcycle rides through the California desert. Watch the video
here
or by clicking the image below.
Gvllow blends the sonic and visual aesthetics of punk, 80s goth, horror and trap to create a sound that is fresh, diverse and completely unique. Born and raised in Riverside, California, he grew up in the SoCal Punk scene. He started playing drums at age nine and would go to The Showcase Theatre in Corona every weekend to watch bands such as The Adicts, TSOL and Subhumans. In 2015, he became involved in the bludgeoning underground rap scene, DJing for the likes of Ghostemane and Lil Peep in Schemaposse. Since then, he has gone on to perform as touring DJ for the likes of City Morgue, as well as release two solo albums; 2018's "Waste Away" and "Gvllow" released in July this year, which features guest appearances from the likes of Travis Barker, Brennan Savage and Jack Grisham (TSOL) and has spawned singles "
Fear
", "
Johnny Cash
" and today's release, "Last Dance".
To date, Gvllow has clocked up over 6 million career streams on Spotify, 220,000 monthly Spotify listeners, and 1.1 million YouTube views.