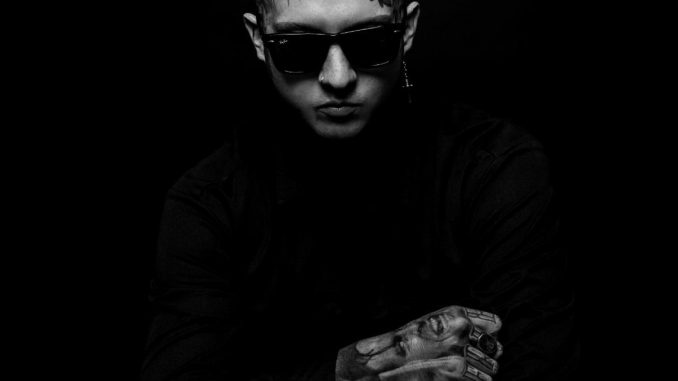 Wednesday, October 27 2021- Post-punk solo artist, multi-instrumentalist, DJ and producer, GVLLOW, has released brand new music video for track "Pray To God" today, the second single to be taken from his recent 'Spiritwalker EP' released earlier this year. Speaking on the song and its accompanying new video, GVLLOW shares
"This song was written to honor all of the lost souls close to me. Gvllow was created as a coping mechanism to channel my emotions dealing with the constant death around me that took so many of my close friends and family. This song was written as an ode to those who lost their lives too soon, and to let them know i still hear them and think of them every day."
WATCH: Official Music Video For "Pray To God"
The 'Spiritwalker' EP was released in Spring of this year and saw GVLLOW's stylistic expansion into post-punk and 80s goth. Heavily influenced by by the likes of Drab Majesty, Sisters Of Mercy and Bauhaus, the transition began with highly acclaimed single "
Last Dance
" from his previous, eponymous full-length and continued through the first single from 'Spiritwalker' – "
Fell In Love With A Ghost
" – which dropped in December of 2020. To date, the EP has clocked up over 1 million streams, with the two previously released music videos hitting 412,000 YouTube views.
GVLLOW recently announced that he will be joining POORSTACY on his upcoming 'Party At The Cemetery Masquerade' US tour. Full dates, tickets and info can be found
here.
What The Press Are Saying
"A fascinating solo artist bringing together elements of goth, darkwave, punk and rap."
– Kerrang!
"SoCal's Gvllow…pulls elements of Eighties goth, post-punk and death-rock into his eerie, dance-floor-ready brand of heavy hip-hop."
– Revolver
"truly a must-listen for anybody who values variety and intrigue in their playlists."
– Alternative Press
"From gritty hip hop to cold dark wave, the emerging prospect goes beyond genre to assert an identity all his own."
– Knotfest.com
About Gvllow
GVLLOW blends the sonic and visual aesthetics of punk, 80s goth, horror and trap to create a sound that is fresh, diverse and completely unique. Born and raised in Riverside, California, he grew up in the SoCal Punk scene. He started playing drums at age nine and would go to The Showcase Theatre in Corona every weekend to watch bands such as The Adicts, TSOL and Subhumans.
In 2015, he became involved in the bludgeoning underground rap scene, DJing for the likes of Ghostemane and Lil Peep in Schemaposse. Since then, he has gone on to perform as touring DJ for the likes of City Morgue, as well as release two solo albums; 2018's "Waste Away" and "Gvllow" released in July this year, which features guest appearances from the likes of Travis Barker, Brennan Savage and Jack Grisham (TSOL) and has spawned singles "
Fear
", "
Johnny Cash
" and "
Last Dance
".
To date, GVLLOW has clocked up over 6.5 million career streams on Spotify, 243,000 monthly Spotify listeners, and 1.4 million YouTube views.