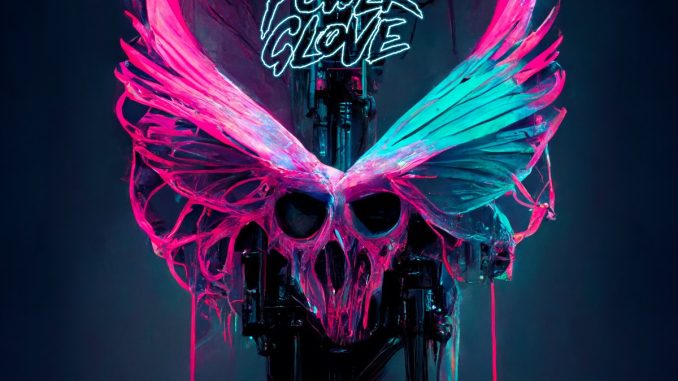 NEW SURPRISE HALLOWEEN SINGLE FEATURES POWER GLOVE
Can A.I. help reveal the answer to one of life's biggest mysteries?
Synthwave titans GUNSHIP have a track record of producing interesting and innovative music videos. Their latest video for the cyberpunk-themed song "GHOST," which features Power Glove, is certainly no exception.
On this occasion, the band decided to employ cutting edge artificial intelligence to offer a visual answer to one of humanity's most significant and abiding questions — "What happens after we die?"
Watch it here.
Stream "Ghost" here.
In keeping with the theme of the video, the artwork has also been generated by Artificial Intelligence.
Various emerging artificial intelligence and machine-learning tools have been assigned to the task, including OpenAI's DALL-E, the open-source Stable Diffusion as well as Midjourney.
This Halloween, watching A.I.'s best guess on what happens to us after we die is an alluring proposition for any human contemplating one of life's biggest questions.
Reflecting on transhumanism and individuality, this song explores what it will mean to be human in the near-future. The inevitable rise of artificial intelligence and humanity's merger with technology makes for a philosophically rich backdrop to this moody track. The song tells a story of a couple's last moments before leaving their physical form for a life in the digital realm. A deep dive into a neon cybernetic future where a "GHOST" is your soul, cyborg bodies are merely interchangeable shells and the concept of "I" may no longer mean much at all.
GUNSHIP (while getting into their Cyberpunk alter-egos) say, "Jack in console cowboy and download this slice of auditory bioware before you get zeroed out by some dorphed out corpo deck head…"
Known not only for their retro futuristic music which Dead Press calls "a neon-drenched soundtrack of a distant future, based on a foundation of solid songwriting" but also for their eye-opening and impressive collaborations with artists and celebrities, GUNSHIP's music has featured the likes of John Carpenter (director/composer), Tyler Bates (John Wick, Guardians Of The Galaxy etc) Richard K. Morgan (Altered Carbon), Wil Wheaton (Stand By Me, Star Trek: The Next Generation, Big Bang Theory), Tim Cappello (The Lost Boys, Tina Turner), Lee Hardcastle (The ABC's of Death, [Adult Swim], 20th Century Fox), Indiana, Una Healy (The Saturdays), Charlie Simpson, Lou Hayter (New Young Pony Club), Martin Grech, Stella Le Page, Miami Nights 1984, Makeup And Vanity Set, Carpenter Brut, Power Glove and more.
GUNSHIP are Dan Haigh, Alex Westaway, and Alex Gingell.
​Gunship's sound is created with vintage analogue synthesizers and other retro electronic gear from the 1980s. Driven and inspired by nostalgia for a bygone era, Gunship harness this retro approach to birth something fresh and new. Their sound is sonically diverse — blending sweeping fluorescent synth lines with fever pitched and adrenalizing electric bass arpeggios. Dan Haigh from Gunship describes their sound as "a neon-soaked, late night, sonic getaway drive, dripping with luscious analogue synthesizers, cinematic vocals and cyberpunk values, exploding from the front cover of a dusty plastic VHS case which has lain forgotten since 1984."
GUNSHIP are huge fans of Power Glove and had a blast collaborating on "GHOST."
Arriving at the birth of Synthwave, Power Glove have continued to expand the genre's sound and explore the darker corners of the VHS-soaked era from where their moniker derives. Since the duo's formation, they have released 3 EPs, a full-length album, and have worked on an impressive collection of soundtracks. Most notably, the duo produced the original game soundtrack for Far Cry 3: Blood Dragon and also gained widespread attention with the placement of their tracks in films such as Hobo with a Shotgun, The ABCs of Death, and most recently, the Netflix docu-series High Score.
PRESS PRAISE FOR GUNSHIP:
"… the perfect coalescence of everything I and the rest of our editorial team love: retrofuturism, '80s references, synthy jams, and way more" – Nerdist
"…a gleaming synth behemoth that wouldn't sound out of place soundtracking a medley of all your favorite Eighties sci-fi films" — Evening Standard
"one of the coolest music videos ever" — Bloody Disgusting
"British band GUNSHIP have made the most innovative, awesome music video ever" — Zoo Magazine
"Badass" — Ernest Cline
"Art3mis & Parzival, a glorious pixel art version of Ready Player One" — i09/Gizmodo